Huawei Mate 20 Lite hands-on review
GSMArena team, 31 August 2018.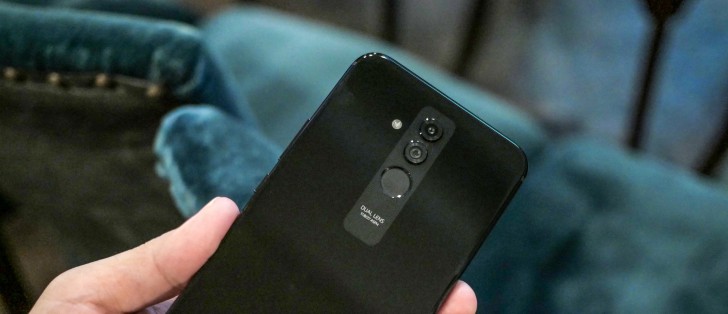 Hardware
The design of the Huawei Mate 20 Lite clearly marks it as a successor to the Mate 10 line. The dual camera and the fingerprint reader on the back are arranged in a vertical line, unlike the P20 phones where the cams were tucked in the corner.
The sides of the phone are noticeably curved, which is a boon for ergonomics. The body is almost entirely covered in glass. It's slim (7.6mm) and quite light (172g) for a phone of this size.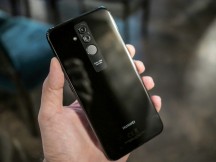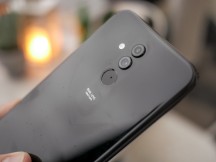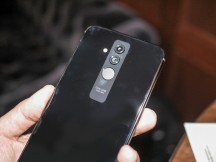 The Mate design has been updated with curved sides on the back
That didn't stop Huawei from fitting a 3,750mAh battery inside, which promises great endurance with the 12nm chipset. Up to 11 hours of browsing on 4G or 17 hours of video playback, according to the official numbers.The USB-C port on the bottom features fast charging for quick top ups.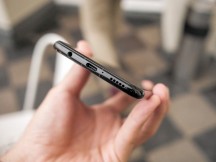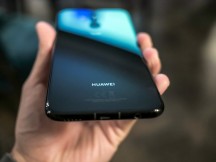 3.5mm jack, USB-C port and loudspeaker
Huawei introduces Histen 5.0 a few months ago, the latest version of its audio processing. It offers 5 sound effects that can create an immersive 3D sonic experience when you plug headphones into the 3.5mm headphone jack. Yes, there's a headphone jack, we know how much it means to many of you. Also here is the mono loudspeaker.
The Huawei Mate 20 Lite features a 6.3" display with 1,080 x 2,340px resolution. It's an IPS panel and it does have a notch, which can be hidden (personal preference). Huawei's official numbers promise an 81% screen-to-body ratio.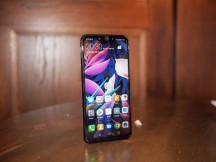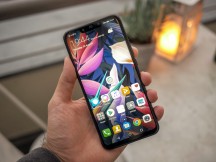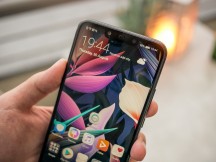 A large 6.3" screen (IPS 1080p+) with a notch
The phone has no water resistance, that seems reserved for Huawei's more premium offerings.
The Lite is a dual SIM phone with a hybrid slot. The base 64GB of storage should be enough for most, so that leaves the possibility of using two SIMs. Otherwise, you can add up to 256GB more storage with a microSD card.
Camera
The Huawei Mate 20 Lite has two dual cameras, a 20MP sensor (f/1.8 aperture) on the back and a 24MP one on the front (f/2.0), both accompanied by a 2MP depth sensor. And both backed by the AI smarts enabled by the Kirin 710 chipset.
When shooting selfies, the depth information can be used to create more dramatic background with the 3D portrait lighting feature. You can simulate soft lighting from the side, split lighting, stage lighting and more.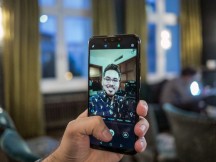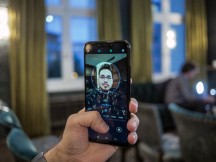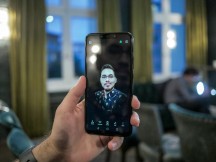 Testing the selfie lighting effects
In the dark, the camera app shows a white screen to light up your face. The selfie cam can also do pixel binning if that's not enough. In the opposite case - when it's too bright - both front and back cameras have HDR Pro modes to expand their dynamic range.
The AI will try to help get a better portrait shot. It works on the main camera too. AI Assisted Composition will offer advice on how to frame your shot (by recognizing the objects in view). Artistic mode will convert your photos in a drawing, similar to the Prisma app. And AI-powered scene recognition is available as well (22 different scenes can be recognized).
We mentioned the AI gallery earlier. It automatically tags your photos by date, location and subject so you can search through a large image library in seconds and find the shot you need.
Alternatively, it can help you find you an item in online stores. Just hold both your thumbs on an image and the Mate 20 Lite will find the item for you on Amazon. Yes, Google Photos and Lens work in a similar fashion, but Huawei prefers to have its own implementations so you don't have to rely on the search giant if you don't want to.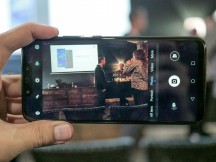 The camera app has an AI toggle
Huawei boasted about its 3D Qmoji being more advanced than Apple's, but it's still a gimmick. Don't get us wrong, the cartoon-y characters are very expressive, matching your facial movements closely, but us adults are above such things, right? Right?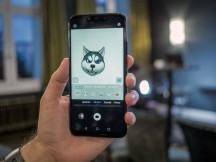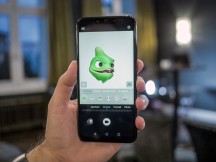 Cartoonify yourself with the Qmoji feature
The selfie camera and its depth sensor are also responsible for face unlock. It's very sensitive and would unlock even when we were looking away from the phone. We can't say how secure it is yet (especially without a proper 3D scanner), but you could always use the fingerprint reader on the back.
nonotchman
20 Sep 2018
n6f
i hate notch. dont buy such a ugly phone.
Does anybody know if the Mate 20 Lite has a frontal notification-led like the Mate 10 Lite or has this been eaten-up by the "notch" too? (like part of the image on the screen when you're watching full-screen videos, full-screen photos, full-screen ga...