Huawei Mate 20 Pro gets 109 overall score in DxOMark, tied with another Huawei phone
Ricky, 18 January 2019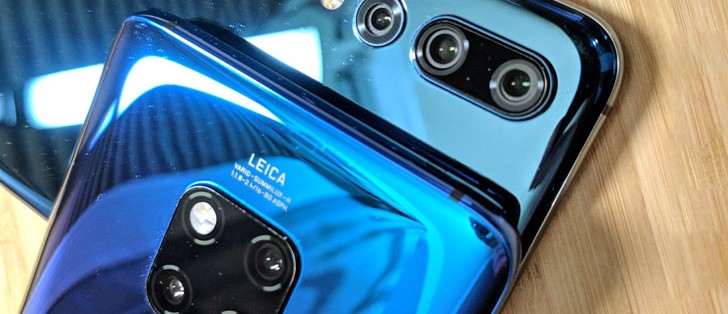 DxOMark has published its evaluation of the Huawei Mate 20 Pro, giving it an overall score of 109. It technically has the highest score that DxOMark ever gave to a smartphone, but it is tied with another Huawei phone, the P20 Pro.
The breakdown of the score is identical to that of the P20 Pro. The main differences in scores are bokeh, which scores 60 - 10 points less than the P20 Pro, and it knocked a few points off in a couple of categories of video. Specifically, DxOMark knocked a few points off for Noise and a couple off of stabilization.
As a result, the Mate 20 Pro scores 114 overall in photo, and 97 overall in video. The P20 Pro has the same photo score but a 98 in video. As we all know, it is very difficult to compare computational photography using only numbers. At the end of the day, both devices have killer camera capabilities but top DxOMark's charts.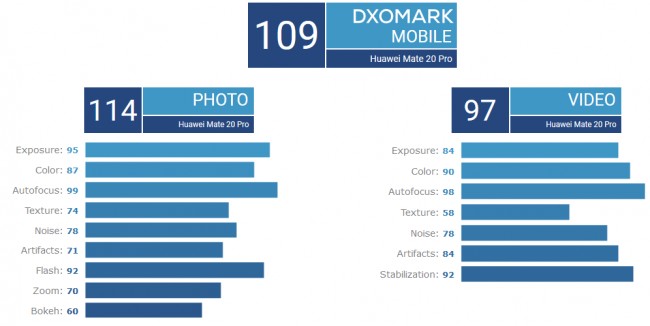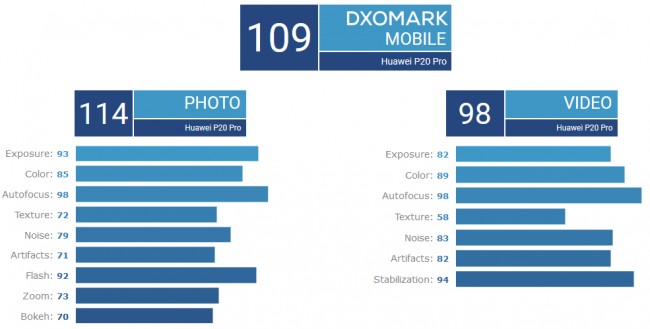 Here are some key takeaways from the DxOMark analysis:
Exposure is slightly better than the P20 Pro and iPhone XS on the subject when there is light behind it.
Sharpness is toned down a bit from the P20 Pro (which is a complaint many reviewers had about the P20 Pro).
Details and sharpness in images are better than both the P20 Pro and iPhone XS.
The P20 Pro still had better details at 3X zoom compared to the newer Mate 20 Pro due to the monochrome sensor.
Bokeh on the P20 Pro was slightly better in quality, but the subject isolation is a touch better on the Mate 20 Pro.
The only real complaint in video is the stabilization has a noticeable drift when shooting in lower light. Dynamic range isn't the best, but still good and on par with P20 Pro.
The Mate 20 Pro saw a few marginal drawbacks for no longer using the monochrome sensor from the P20 Pro, it was replaced with a more versatile ultra-wide camera which can also shoot some really cool macro photos, something uncommon for any smartphone. Since having a wide camera doesn't factor into DxOMark's score, the score remains identical.
In recent years, DXO Mark scores have become a relevant metric for phone makers to tout their photography prowess, but it's more complicated than just comparing a single score between two devices. Smartphone cameras are so complex these days and there are so many variables that go into evaluating them properly.
Related
that formula doesn't matter, when applied p20 pro still would be the king. Even with a really small margin, the point makes it in favor of p20 pro not the mate20 pro.
Huawei software in the camera game is unmatched. Just take a look at the results... real life tests or comparisons such as the mkbhd video. it comes out on top the majority of the time due to its flexible nature. Huaweis Night Mode was the ...
Popular articles
Popular devices
Electric Vehicles