Huawei Mate 20 X 5G, Oppo Reno 10x zoom 5G pictured
Peter, 18 April 2019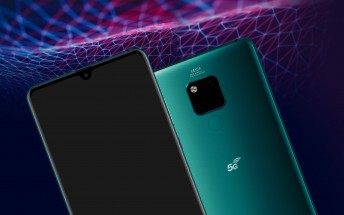 Yesterday, China Unicom teased that it will carry the 5G version of the Huawei Mate 20 X in the works, today the CEO of the Consumer division confirmed it. Note the Huawei's first 5G phone is the foldable Mate X and despite the similar names, this is the largest member of the Mate 20 family rather than the foldable phone.
China Unicom posted an image of the device, which looks identical save for the 5G logo. As a quick reminder, the Mate 20 X has a 7.2" OLED display, Kirin 980 chipset and the same triple camera as the Mate 20 Pro.
There will be one change, however, the battery capacity will be reduced to 4,200mAh (down from 5,000mAh). As a consolation, 40W battery charging will be enabled (up from 22.5W). This means 0-70% charge in just half an hour.
The Huawei Mate X is coming out in June for €2,300 while the 4G version of the Mate 20 X can be had for around €800. The 5G model is expected to arrive after June and the price will be somewhere in between those two.
By the way, China Unicom's post covered more than the Huaweis, it promised a total of 15 5G phones from 12 brands (including Oppo, vivo, Xiaomi and ZTE), plus 5G hotspots. This includes a 5G version of the Oppo Reno 10x zoom.
There's no info on whether that will feature hardware changes too. The other 5G phones include the Xiaomi Mi Mix 3 5G, ZTE Axon 10 Pro 5G, a 5G-enabled vivo NEX S and a nubia phone.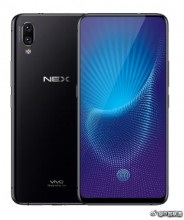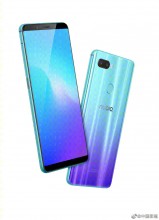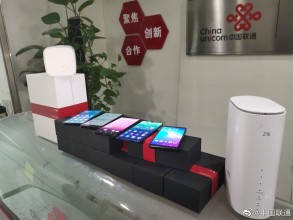 vivo NEX S 5G • nubia 5G phone • 5G routers/hotspots too
Related