Huawei Mate 8 unboxing
George, 10 January, 2016
Huawei threw a curve ball at CES in Las Vegas, when it announced the Mate 8 for the world and then said it won't be available in the US. It did hand out units to us lucky media folks and we patiently waited to get to the hotel to unbox ours, instead of ripping it open right then and there on the venue floor.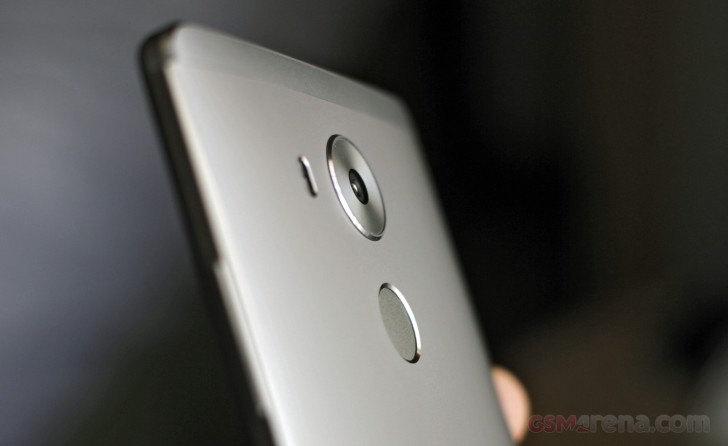 So, the Huawei Mate 8 comes in a sleek black box with the name of the device imprinted on top. Pop the lid off and you're looking at the smartphone, all 6 inches of it. A Huawei Design logo makes you double check whether it's not a collaboration with Porsche Design. It isn't.
The phone features a similar all-metal build as its predecessor, with a satin finish on the back. We're sort of polarized on the camera module design, and the circular fingerprint reader, and by that we mean we're not particular fans of either. The Mate7 had a much more restrained camera bump, and it worked very well with the rectangular fingerprint sensor.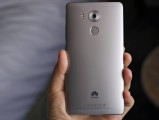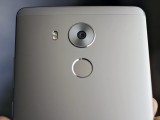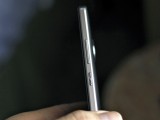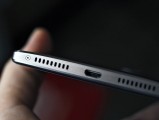 Satin-finished back • Camera and fingerprint sensor • Controls • Speaker and microUSB port
What we do like are the minimal bezels on the front, which was a staple of the Mate7 and we're glad that it hasn't changed. If anything Huawei has managed to shave off another 0.4mm off the width, making the Mate 8 just 80.6mm wide. The "just" bit take into account that it's a 6-inch beast of a phablet, of course.
The display glass has gentle 2.5D-curved edges, the norm for premium devices of late. It also has a pre-applied screen protector, which you should remove before going out in public.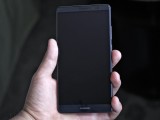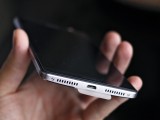 Phablet with a great screen-to-body ratio • Screen protector spoils the look
Inside the box you'll find a nice pair of earphones, a USB cable and a charger. That last piece is responsible for filling up the giant 4,000mAh battery in two and a half hours, as it can push out 18W of power to the Mate 8 (9V/2A). Making for a pretty rich bundle, there's also a frosted plastic bumper cover to keep the phone's rear protected.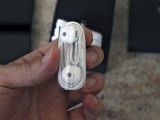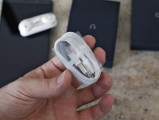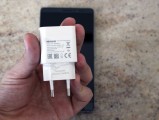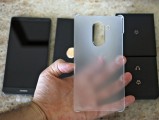 Earphones • USB cable • Fast charger • Bumper cover
That's all for now, we'll be proceeding with the usual review routine, so stay tuned if the Huawei Mate 8 is on your shortlist for a future purchase.
Related
CPU is easily 1.5x faster (both single and multi). GPU is about 2/3 but it needs to push half the pixels only. Screen bigger for a phone of similar size. Battery is bigger (we've yet to see though how that translates in practice). I don't need a phon...
For sure you will find about 5 ppl that find the 1080p LCD screen better than the qhd of the nexus since screen quality is always a bit subjective too, but the majority of customers would still prefer the nexus screen so its safe to say it has the "b...
Very expensive for a chinese brand IMO.64gb model is also way more expensive .Huawei is asking too much for the 1) extra 1000 mah battery juice 2) two sims and 3) a sd card slot. One is Better off with afforable note5 which has more and other ex...
Popular articles
Popular devices