Huawei MatePad 11 (2021) review
GSMArena Team, 02 August 2021.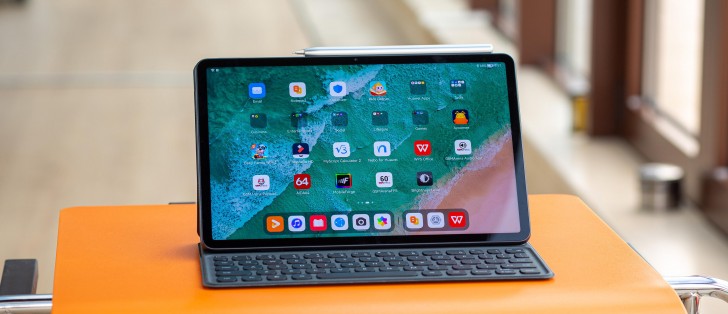 One on the back, one on the front
It's not much of a surprise that the MediaPad 11 has a simple camera setup without much fluff. The back holds a 13MP, f/1.8 camera with just PDAF joined by a single LED flash. The front houses an 8MP f/2.0 shooter and supports up to 1080p video recording.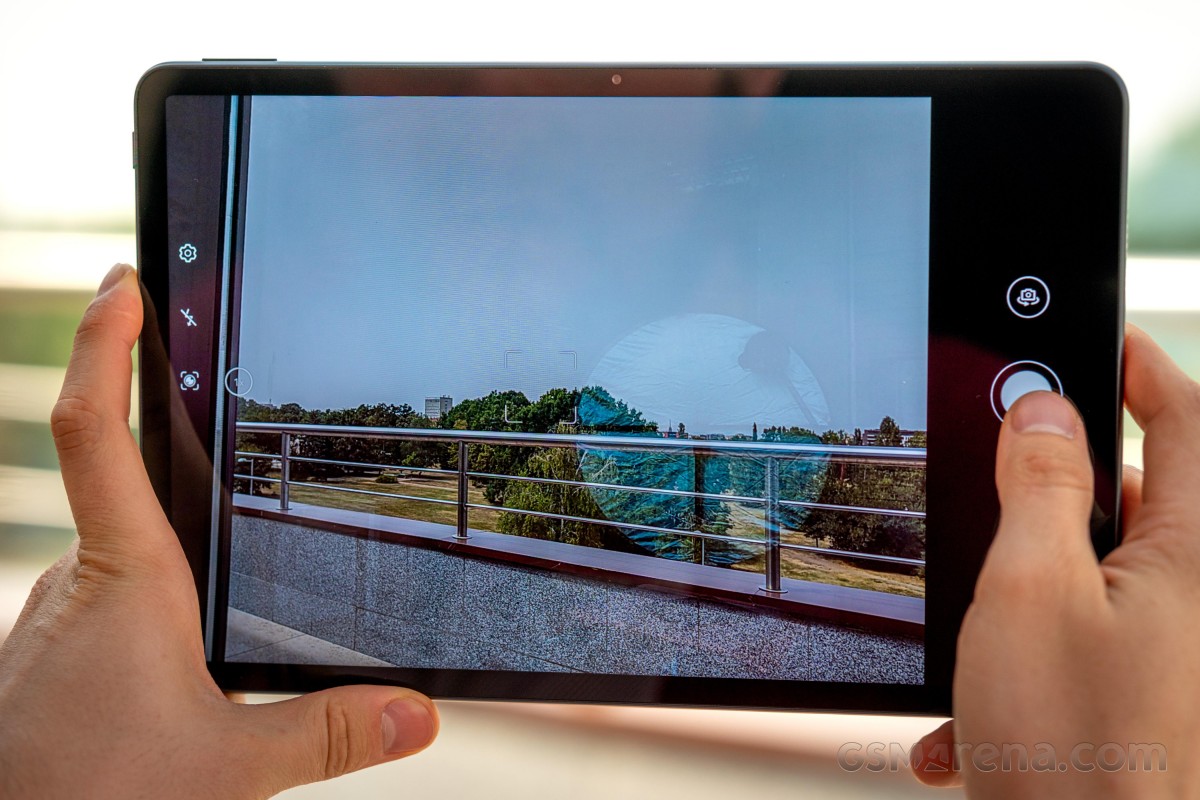 The camera menu is rather simple as well - it doesn't support most of the features a smartphone does, and it doesn't go as far as the MatePad Pro 12.6 too. Since there's no depth sensor, portrait mode isn't available, and there are only a couple of additional modes.
Daylight samples
Using the back camera during the day produces consistent results and, quite honestly, better than some mid-range smartphones in some aspects. Images are sharp, with good contrast (maybe even a bit higher than usual), good enough dynamic range, and the camera is able to resolve quite a bit of fine detail. Some may say that colors are muted, and we tend to agree, but they are still pretty close to real-life. The overall color temperature looks a bit warmer than it should, and the software leans towards a darker exposure overall. Noise is usually kept at bay even in the dark areas of the photos, and it's a non-issue indoors as well.
Low-light samples
No one actually expects the tablet to shoot great photos at night, but for the purpose of this review, we snapped a couple of nighttime samples to see if you can rely on it. Unfortunately, the photos after dusk are rather muddy, noisy and lack dynamic range and contrast. No dedicated Night mode to improve quality either.
However, despite the rather unsatisfactory nighttime performance, this won't reflect on our verdict.
Selfies
Although with muted colors, the front-facing camera photos are looking pretty sharp and detailed. Maybe a bit too noisy indoors. The only big issue with the selfie mode is that it doesn't do HDR, hence why the subject in the third photo is underexposed. Tapping on the viewfinder didn't change the exposure.
Video
The 13MP camera is able to record 4K videos at 30fps, but it leaves a bit more to be desired in terms of overall quality. Sharpness is okay, but colors are muted, and highlights are clipped - notice the buildings in the distance as well as the white cars passing by. Colors are a bit washed out, too - trees and grass should be greener, and even bright red cars appear muted.
Anonymous
02 Feb 2022
t7s
You basically have to just downlpad gspace and download every google play app that you want to use. Easy as 123. :)
Anonymous
27 Nov 2021
nit
Huawei is banned from google so how it could have it. You can bypass this but thats all
Anonymous
28 Oct 2021
6sE
Does it have Google play?