Huawei MediaPad review: On the rise
On the rise
GSMArena team, 21 February 2012.
Useful apps on board
The MediaPad comes with the Aldiko eBook reader pre-installed and one free book on its virtual shelf - White Fang. You can easily purchase more books from the Store (there are free ones too).
The eBook reader allows you to highlight text and lets you search the book for occurrences or look up a word in the dictionary. You can switch between day and night mode, adjust the brightness, change the font and margin size.
There's a File Manager app pre-installed that is quite capable - it can do mass move/copy/delete and search for files too.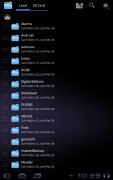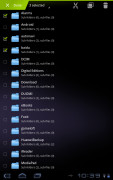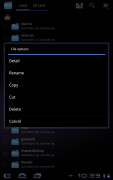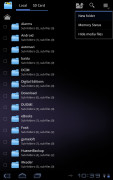 The File Manager app does what it says
One perk that comes for free with the MediaPad is Cloud+. You're supposed to get 160GB of online storage (instead of the usual 16GB that the service offers). At least that's what the app says at launch. You can sync contacts, store and share files, backup your data and even locate your tablet, lock it and erase its data remotely if it gets lost.
For some reason, however, when we signed up, we only received 5GB of storage.
The Huawei MediaPad comes with a powerful backup app out of the box. It can do backup and restore for files and apps, it can schedule backups and send files to the Cloud+ storage, where data will be safe even if something happens to the tablet and memory card.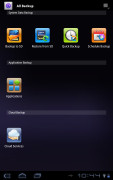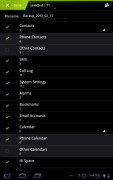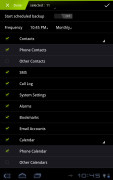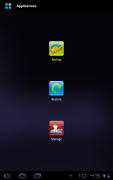 All Backup backs up everything from apps to files
Our MediaPad also came with several games pre-installed - the well-known Angry Birds, Asphalt 6 and Lets Golf 2.
Google Maps and limited navigation
The Huawei MediaPad comes with a GPS receiver, which got a satellite lock in under a minute with A-GPS turned off. A-GPS can speed this up quite a bit, but requires Internet access. We gotta say, we didn't experience any issues with the GPS chip performance.
The MediaPad comes with Google Maps with Navigation to get you started. Voice-guided navigation has become a viable solution since the v5.0 update. Vector maps are smaller and way easier on your data plan and the Navigation itself is becoming available in more and more countries.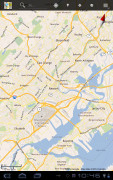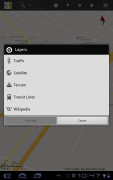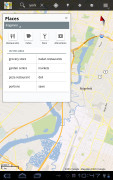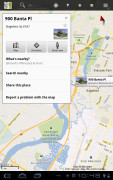 Google Maps on the Huawei MediaPad
With a screen as large (or larger) than most dedicated SatNav units any money spent towards satellite navigation should go to buying a good app rather than a separate SatNav unit.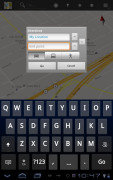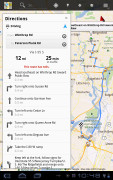 You can use Maps for navigation even without voice-guided navigation
Quite naturally, the app also supports the Street View mode. If it's available in the area you're interested in, you can enjoy a 360-degree view of the surroundings. When the digital compass is turned on it feels like making a virtual tour of the location!
If Google Maps Navigation doesn't do it for you, you can grab an alternative app from the Android Market - there are both free and paid ones.
Android Market
With a 1.2GHz dual-core CPU and a high-res screen, the Huawei MediaPad should have no issues running new apps.
The Android market is the fastest growing app repository around (also the one with the most free apps and number of downloads), so you can be sure there's no shortage of software to install on your MediaPad.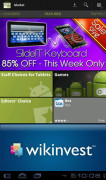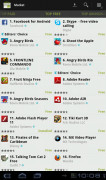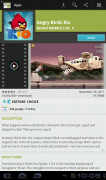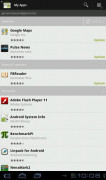 The Android market has been nicely optimized for tablets
True, some apps aren't designed to work on a WXGA screen, but most scale well, so the only thing you have to worry about is finding enough time to enjoy all those apps.
The Android Market makes it easy to find cool new apps through its Featured apps, Editors' picks and Staff-recommended categories, in addition to the usual top free and top paid.
The top new paid and top new free lists are worth checking out too and you shouldn't forget the trending apps. Naturally, there is a built-in search and categories for the different types of apps so you don't get lost. Recommendations are also based on your location to make it even easier to spot a quality app in the new Android market.
Please send me settings for my Huawei Mediapad T3 so that I can use it as a normal phone e.g being able to call,receive calls, sms. I can see all names in my contact but I can't call! Facebook, WhatsApp is OK.
I have a question, during charging why its become hot the charger and also the unit? Im afraid one day if I will leave a house for a while it will be burn...pls reply whatto do
can we use ms office & pdf, quick reply please wanna buy one? , thanks