Huawei nova plus review: Renovation
Renovation
GSMArena team, 14 September 2016.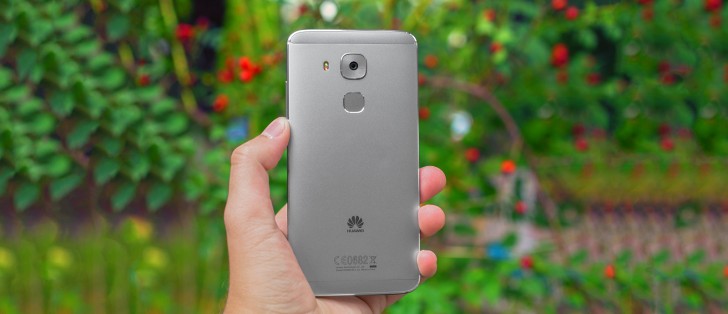 Performance
The Huawei nova plus is powered by the mid-range Snapdragon 625 chip, which is the sole reason not to put the nova plus among the top-end smartphones. The SoC offers a total of eight Cortex-A53 cores, running at 2.0 GHz, and a rather new Adreno 506 GPU. There are 3GB of RAM available on the nova plus, and unlike the G9 Plus there is no 4GB RAM (64GB) option.
The highlight of the chip is that it is manufactured using a 14nm process. It is the same fabrication process Qualcomm uses for its top-tier chips like the Snapdragon 820 and is still quite uncommon in mid-range chips. This should allow for less power consumption and lower running temperature than any other mid-range solution to date.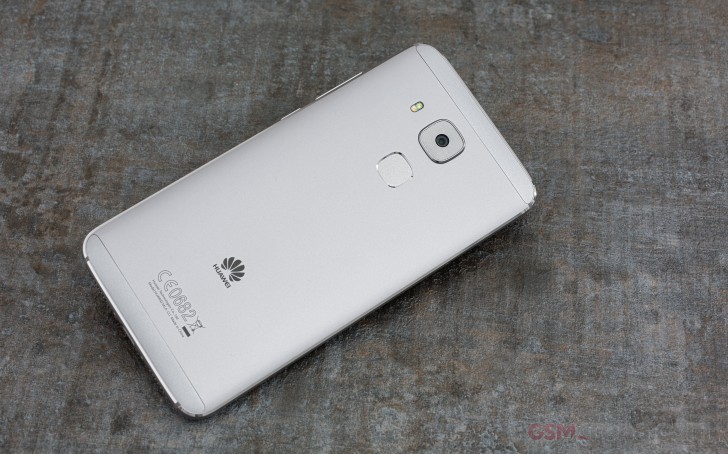 As usual, we kick off our routine with some CPU torture. In the single core test, it is not hard to see how any Cortex-A72 or Kryo unit performs a lot better than an isolated Cortex-A53.
GeekBench 3 (single-core)
Higher is better
OnePlus 3
2383
Samsung Galaxy S7 edge
2151
Huawei P9 Plus
1892
Huawei Honor 8
1831
Sony Xperia X
1367
Huawei nova plus
943
Samsung Galaxy C7
933
Huawei Honor 5c
898
But, when you put enough of them together on a multi-threaded load, the higher clock rate starts to add up and lowers the gap between the latest Kirin (P9 Plus) and Snapdragon (OnePlus 3). Sure, the difference is still big, but we are talking mid-range here, so the score is perfectly fine.
GeekBench 3 (multi-core)
Higher is better
Huawei P9 Plus
6660
Samsung Galaxy S7 edge
6600
Huawei Honor 8
6380
OnePlus 3
5520
Samsung Galaxy C7
5103
Huawei nova plus
4918
Huawei Honor 5c
3933
Sony Xperia X
3796
Looking at the all-round benchmarks, we clearly see the Huawei nova plus holds its ground among mid-rangers such as Galaxy C7 and Xperia X, both similarly priced and positioned. Of course, it is not exactly a fair performance fight when we pit it against flagships like the OnePlus 3, the Honor 8 or the Galaxy S7 edge. However, the nova plus costs the same as those, so they need to be here.
AnTuTu 6
Higher is better
OnePlus 3
141764
Samsung Galaxy S7 edge
129229
Huawei P9 Plus
97392
Huawei Honor 8
94892
Sony Xperia X
77537
Huawei nova plus
64680
Samsung Galaxy C7
62818
Huawei Honor 5c
51220
Sony Xperia XA Ultra
50109
Basemark OS 2.0
Higher is better
OnePlus 3
2365
Huawei P9 Plus
2099
Huawei Honor 8
2099
Samsung Galaxy S7 edge
2050
Sony Xperia X
1714
Samsung Galaxy C7
1222
Huawei Honor 5c
1221
Huawei nova plus
1215
Sony Xperia XA Ultra
987
Moving on to graphics, the Adreno 506 bundled with the Snapdragon 625 provides an adequate match to CPU performance. That said, we definitely can't expect it to stand up to something like the Adreno 530 in the Snapdragon 820, but it is still more than adequate for almost every current Android game title in the Play Store.
GFX 3.1 Manhattan (onscreen)
Higher is better
OnePlus 3
30
Samsung Galaxy S7 edge
15
Huawei P9 Plus
11
Huawei Honor 8
11
Sony Xperia X
10
Huawei nova plus
6.6
Samsung Galaxy C7
6.1
Sony Xperia XA Ultra
5.1
Huawei Honor 5c
4.8
GFX 3.1 Car scene (onscreen)
Higher is better
OnePlus 3
18
Samsung Galaxy S7 edge
7.8
Huawei Honor 8
6.9
Huawei P9 Plus
6.8
Sony Xperia X
5.9
Huawei nova plus
3.7
Samsung Galaxy C7
3.4
Huawei Honor 5c
3
Sony Xperia XA Ultra
2.7
Basemark X provides an even better overview of where the Huawei nova plus fits graphics-wise among its competitors.
Basemark X
Higher is better
OnePlus 3
32715
Samsung Galaxy S7 edge
28480
Huawei Honor 8
16592
Sony Xperia X
15087
Huawei P9 Plus
15058
Huawei nova plus
10524
Samsung Galaxy C7
10445
Huawei Honor 5c
7735
Sony Xperia XA Ultra
6754
The Huawei nova plus may not have the top-tier specs to impress, but it won't let down even power users. The eight 2.0 GHz cores are snappy, and the 3GB of RAM are still perfectly adequate for as much multitasking as you desire. Modern games run smooth, there is no lag in Android OS, and the phone stays cool even when its hardware is 100% busy for a long time. And that's more than enough for a great mid-ranger by our books.
P10 lite better all the way
Hey tell me which one is best huawei Nova Plus or P10 lite .. i want to buy new phone .. nd I'm very confuse between these two ...
Lol that's real. You simply can't accept that Huawei can never take something as beautiful as the XZ can