Huawei P30 Lite in for review
Ivan, 28 April 2019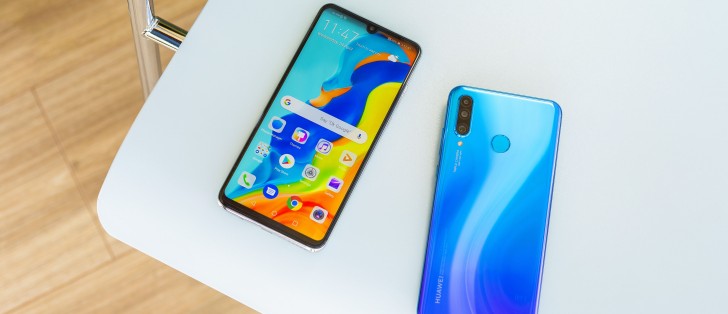 This year with its P series smartphones Huawei did things differently. Whereas before the Huawei P20 Lite and P10 Lite preceded their more capable counterparts by a month, the P30 Lite comes a month after the P30 and P30 Pro.
And unlike the Lites of old, this Lite is sits closer to its regular and Pro siblings. But before we compare them, let's take a look in the box.
The Huawei P30 Lite comes with earbuds (3.5mm ones, as the Lite has an audio jack), USB-C cable and an 18W wall charger. Interestingly there's no complimentary case in the box, though it looks like there is an empty space meant for it, so some regions will likely get one.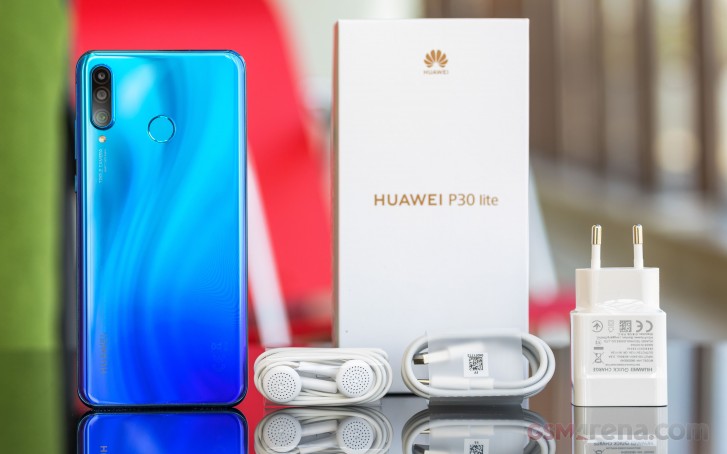 You can get the P30 Lite in Pearl White, Midnight Black and a lovely Peacock Blue. The latter looks stunning in photos but will get smudged-up quicker than you can peal off the plastic screen protector.
One of the major corners cut by the P30 Lite compared to the P30 and P30 Pro is the display but its inferiority is mostly on paper. The P30 Lite has an IPS LCD instead of an OLED but it may not matter too much - the screen is lovely and has the same 1080p resolution, it's a bit bigger than the P30's and you get a conventional capacitive fingerprint scanner on the rear of the phone. Those old scanners may not be on the bleeding edge of tech innovation, but they are still faster to scan a finger than the newfangled in-display ones.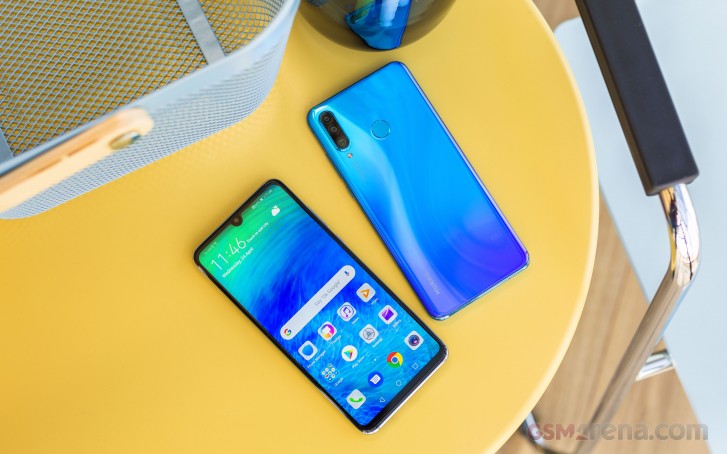 Naturally, since this is a Lite model it doesn't get Huawei's spanking new 7nm Kirin 980 chip but you wouldn't find the P30 Lite slow by any measure. Its 12nm Kirin 710 and up to 6GB of RAM are more than capable of handling day to day tasks and Huawei's EMUI 9.0 is zippy and smart.
Smart because it pairs a reasonable 3,340mAh power pack with an intelligent app optimizer that will ensure you get the most out of your battery. And if you should need a top up, the P30 Lite's 18W charger will offer reasonable charging speeds.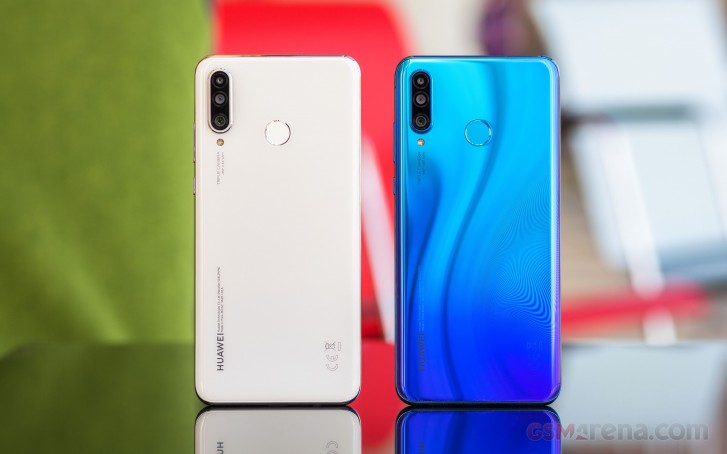 Huawei has done its best to mask the fact that the P30 Lite isn't quite as capable at imaging as the P30 and P30 Pro. For starters you see three cameras on the back of the Lite, just as you would on the P30. And the P30 Lite's viewfinder will also trick you into believing you have the same photographic potential as on the more expensive models.
But it's not quite so. The Huawei P30 Lite has a main 48MP f/1.8 camera (some regions may get a 24MP), an ultra-wide 8MP shooter and a 2MP f/2.4 depth sensor. The viewfinder gives you the choice of ultra-wide, wide and telephoto, but the latter two are both scaled-down 12MP results from the main 48MP camera.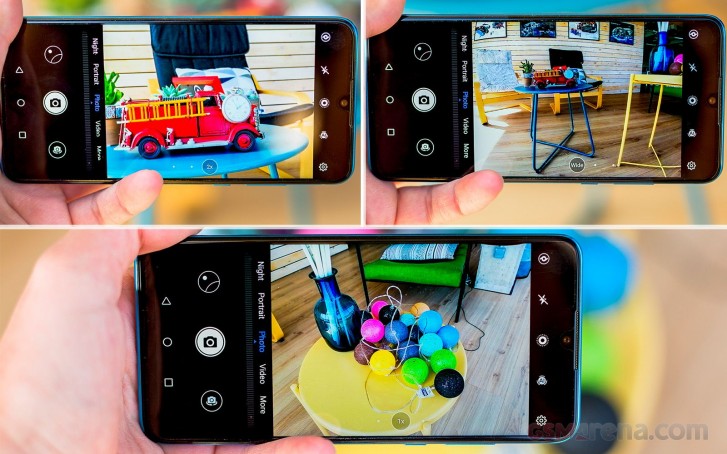 The selfie snapper of the Huawei P30 Lite is the same 32MP f/2.0 unit we saw in the P30 and P30 Pro. It's a capable, but frustrating camera - 32MP ensure you have the potential for detailed selfies but the lack of autofocus makes it burdensome to use. As our review put it - The focus sweet spot is not at an arm's length. If you are of above average height you'll need to slightly bend your arm so your face doesn't end up out of focus.
We've started our full review of the Huawei P30 Lite and we are bound to know more about it as it progresses. Stay tuned for more updates!
Related
Then you should contribute by paying money to them to do review faster... Overtime should get paid... am i right?
ArtnellMessam
19 May 2019
ri0
I want it tommow
Popular articles
Popular devices
Electric Vehicles