Huawei P30 Pro torn down on video
Enrique, 22 April 2019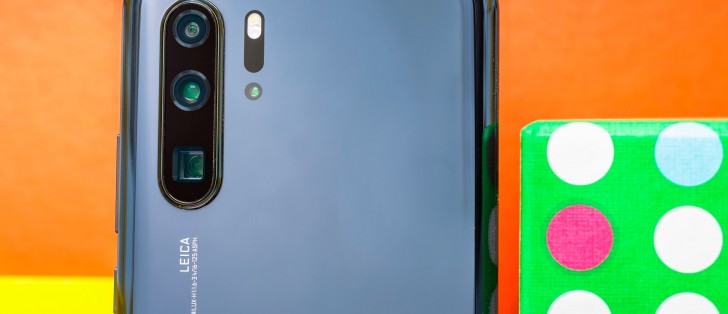 There's no doubt that the Huawei P30 Pro has a lot of tech crammed into a smartphone's body and what better way to appreciate it by taking it apart and taking a look at what's inside? YouTuber JerryRigEverything starts the teardown the same way as many others – he uses a heat gun to soften the adhesive on the rear glass.
The back of his P30 Pro is the breathing crystal color and this rear glass pane is the first to come off. Thankfully, there aren't any ribbon cables tethered to the rear glass of the phone, so it easily comes off.
Right away we can see the upper mainboard and the lower daughterboard, along with a cluster of cameras looking back at us. After removing several screws that keep the plastic shields and wireless charging hardware in place, we can take a closer look at the bare components.
After removing the battery, he continues by extracting the lower daughter board which houses the SIM/NanoMemory tray, microphone, USB-C Port, and the in-display scanner is accessed here as well. The in-display scanner looks easy enough to replace if you can manage to remove the rear glass without damage.
We wonder if replacing this would cause the fingerprint sensor to cease functioning like Apple's Touch ID sensor in previous-gen iPhones. This was hard coded into the SoC and caused problems if you didn't get it replaced by Apple.
After removing the upper mainboard and triple camera cluster (consisting of the 40MP wide, 20MP ultra-wide, and the ToF sensors), he goes for the main attraction of this teardown: the zoom periscope camera assembly.
This camera's assembly is inside a little rectangular box with the camera lenses arranged at an angle to the line of sight of the phone's camera. Thus, a mirror is used to reflect the image into the awkwardly positioned sensor. This lets you use a long lens assembly without making the phone thicker, pretty neat.
Anyway, why are you still reading this? Check out the video!
Related
Some of the component can't teardown completely because the adhesive all the small component on the case. Unlike the "butterfly" can teardown all the component, if huawei FOLD X has the same engineering setup like P30 Pro, what do you think?
Excuse me? What is an ARIA phone? If you are German or American then we know what do you mean.
Much, much easier to repair compared to the S10 series.
Popular articles
Popular devices
Electric Vehicles