Huawei posts H1 financial results, revenues up 23% YoY
Michail, 30 July 2019
Despite the ongoing U.S. ban, Huawei seems to be doing quite well as evident by its 2019 first-half financial results. Earlier today, the company capped off its H1 earning presentation which showcased the Chinese tech giant is still growing with aggregate revenues up 23% year over year. Combined H1 revenues from the consumer, carrier and enterprise sectors topped CNY 401.3 billion which equates to $58.3 billion.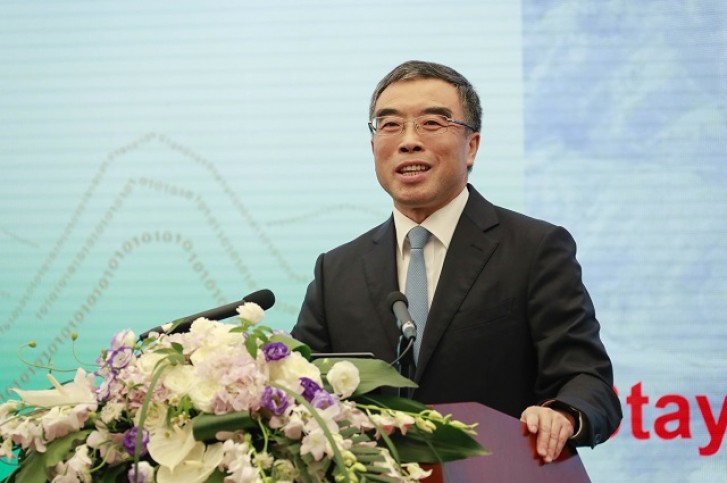 Huawei's Chairman Liang Hua commented that the company is as strong as its ever been and credits that to the excellent management and perseverance despite the political tensions between the U.S. and China. In addition, he believes Huawei will enter a new stage of growth after the hardships faced in the first half of 2019.
Huawei's consumer business brought in CNY 220.8 billion ($32.1 billion) with 118 million smartphone shipments (including Honor devices) which is 24% more than last year. Other notable product categories with rising shipments are the PC, tablet and wearable devices.
Huawei's smartphone, tablet, PC and wearable shipments showed healthy growth and continuous global support. Our smartphone shipments, in particular, hit 118 million units. Learn more: https://t.co/XdSMT6CzoF pic.twitter.com/x7CcrNNrEv

— Huawei (@Huawei) July 30, 2019
The carrier business racked in CNY 146.5 billion ($21.3 billion) as Huawei continues to develop 5G equipment and infrastructure. The company has secured 50 commercial contracts and shipped more than 150,000 base stations across the world.
Huawei's enterprise sector which is involved in areas like IoT, data centers, and cloud computing was valued at CNY 31.6 billion ($4.6 billion). The company has retained ties with corporations based in the finance, transportation, energy, and automobile sectors.
Solid performance & stable business growth. This year, Huawei experienced a YoY growth of 23.2%, achieving CNY401.3bn in revenue. Learn more about our 5G rollout progress here: https://t.co/1d3rgmFkpY pic.twitter.com/VkMVWBxDca

— Huawei (@Huawei) July 30, 2019
The event concluded with a positive outlook for the coming six months despite potential short term growth slumps in H2 2019.
Related
Xi ping pong manage to stay for life, like the same issue
I work in an audit firm as auditor/lawyer. I find this question hurtful on my profession. lol. peace also, KPMG says hi to you.
Why don't the people still don't understand, USA isn't the world, actually USA isn't as relevant as it was in previous years other markets has immerged, were some companies doesn't even consider entering USA market is worth anymore.
Popular articles
Popular devices
Electric Vehicles