Huawei unveils the 5G CPE Pro router with Wi-Fi 6, it uses the new Balong 5000 chipset
Peter, 24 January 2019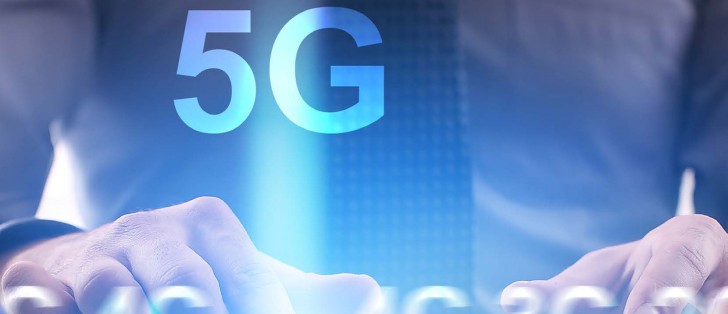 Huawei wants to be a one-stop shop for all things 5G. It unveiled the Balong 5000 chipset and the world's first 5G core chip, the Tiangang.
The Balong 5000 is a multi-mode modem supporting 2G, 3G, 4G and 5G and will be used in anything from smartphones to cars. Its first application is in the Huawei 5G CPE Pro router.
It supports both sub-6GHz 5G where it achieves speeds of up to 4.6Gbps as well as mmWave where it goes up to 6.5Gbps. That's actually too fast for the router's Wi-Fi 6, which tops out at 4.8Gbps.
Long story short, you can download a 1GB file in 3 seconds and blow through your data cap in the blink of an eye.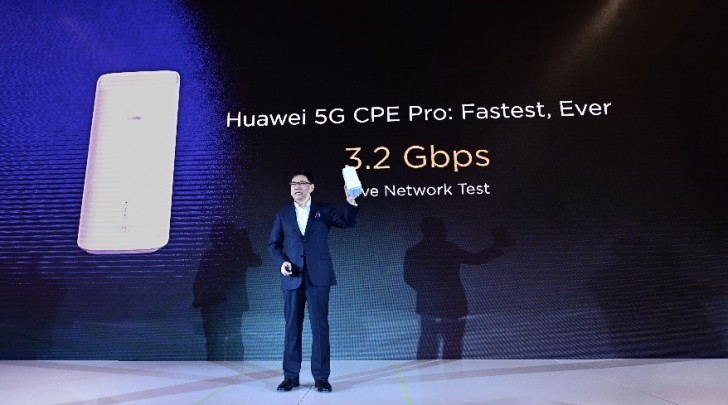 For cars, the Balong 5000 offers vehicle-to-everything (V2X) communication that allows cars to connect with other cars, the electrical grid (for charging electric vehicles) and even pedestrians.
The chip can work in both standalone and non-standalone 5G modes. The latter uses existing 4G networks as a backbone (while providing next-gen speeds where available) and will be used during the transitional period.
Speaking of, the Tiangang 5G core chip features multiple improvements that mean a 5G base station can be installed in half the time it took to deploy a 4G station. The chip supports active antennas that are 50% smaller, 23% lighter and use 21% less power than previous designs.
It has 2.5x the computational capacity of previous chips and one Tiangang can control 64 channels and up to 200MHz of bandwidth.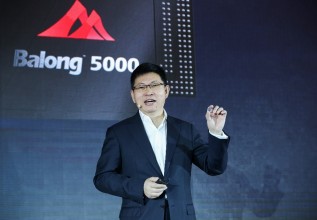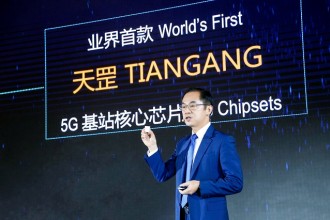 The Balong 5000 5G chipset • The Tiangang core chip for 5G base stations
For the backend, Huawei has developed an AI-powered data center switch, which promises zero packet loss on Ethernet networks and end-to-end latency of under 10 milliseconds.
By the way, you can watch Huawei's 5G Launch & Pre-MWC Briefing event here.
PS. Huawei unveiled its first consumer 5G router in February last year, the 5G CPE router with Balong 5G01 chipset.
Related
Anonymous
26 Jan 2019
SaJ
Problem is server cannot deliver 1GB in 3 secs.
The groundbreaking technology breakthrough unveiled under the political pressure of American, respect a lot!
Popular articles
Popular devices
Electric Vehicles