Huawei Watch GT Runner review
Yordan Angelov, 13 February 2022
Huawei launched the Watch GT Runner as its latest sports-oriented smart wearable. Our initial thoughts were of a lighter version of the Watch GT 3, but after having spent more time with it, we realized there's more to it. Read on for our review.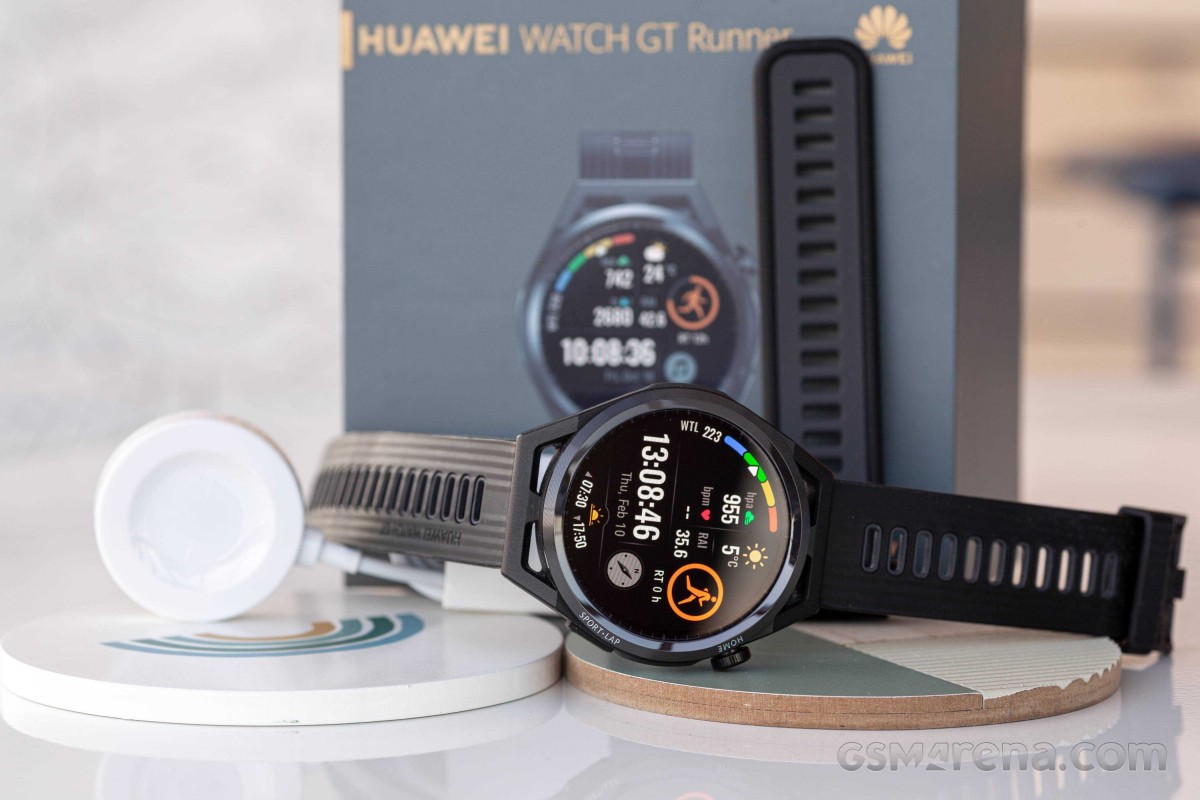 The Watch GT Runner does indeed share most of the hardware with the Watch GT 3 - 1.43" AMOLED circular screen and resolution of 466 x 466 pixels. The battery is 455 mAh, there is a body temperature sensor, latest-generation heart rate tracker, wireless charging and Harmony OS 2.0.
So it's no surprising that performance is more or less identical to the Watch GT 3. So instead of repeating large portions of that review we will focus on sports features and how the GT Runner is better for anyone who's into amateur sports.
Is it only for runners?
The first question that springs to mind when you read its name, really. Well yes, but there's more to the story. As Huawei points out running is an essential part of many athletes' training cycles so even people playing basketball or lifting weights can benefit from this wearable.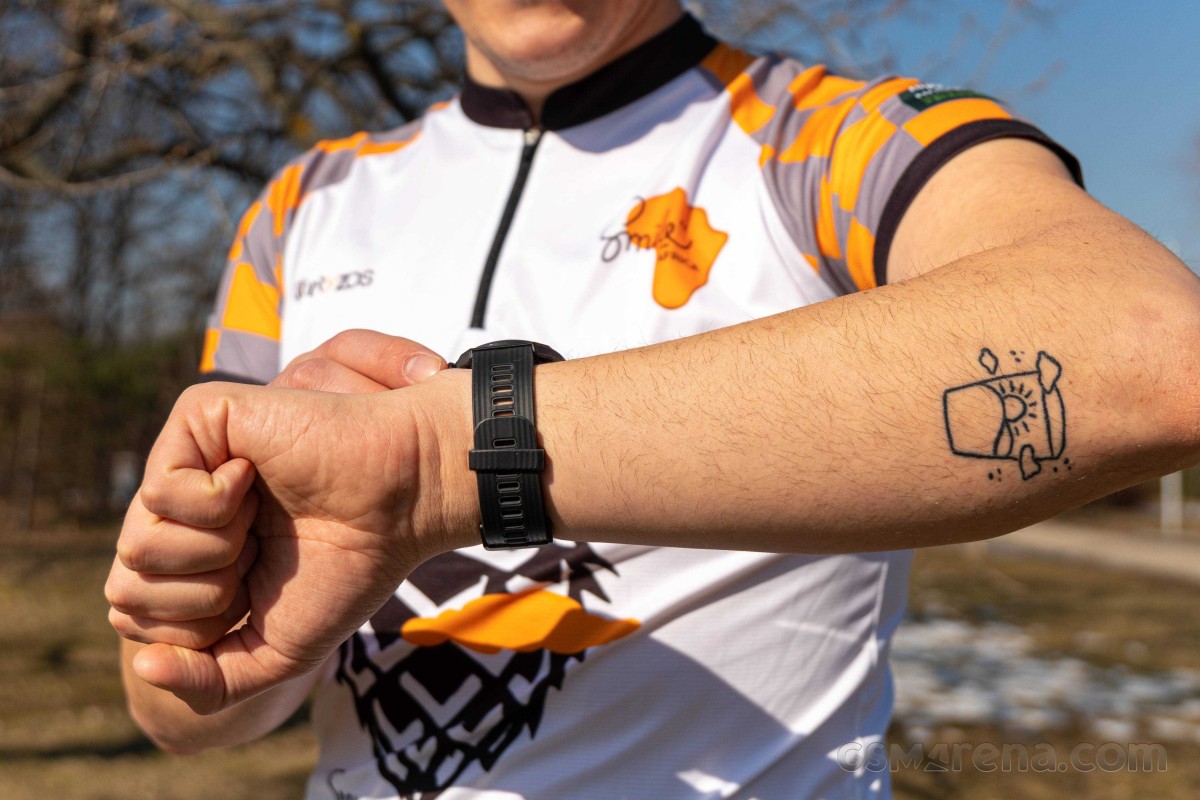 Still we handed the device to our resident long-distance runner to use on his preparation for the summer races, that involves the weights room, long-distance runs and interval training for good.
Hardware
The body of the Watch GT Runner is 38.5 grams without the strap. According to Huawei, it is "around 10% lighter" than the regular Watch GT 3, but in this case, we are talking about 4 grams in total, which isn't a big deal. The main difference comes from the straps these wearables are shipped with - the GT Runner has fluoroelastic rubbery bands with plenty of holes, making the wearable as light as they get on the market. It feels extremely light and more flexible.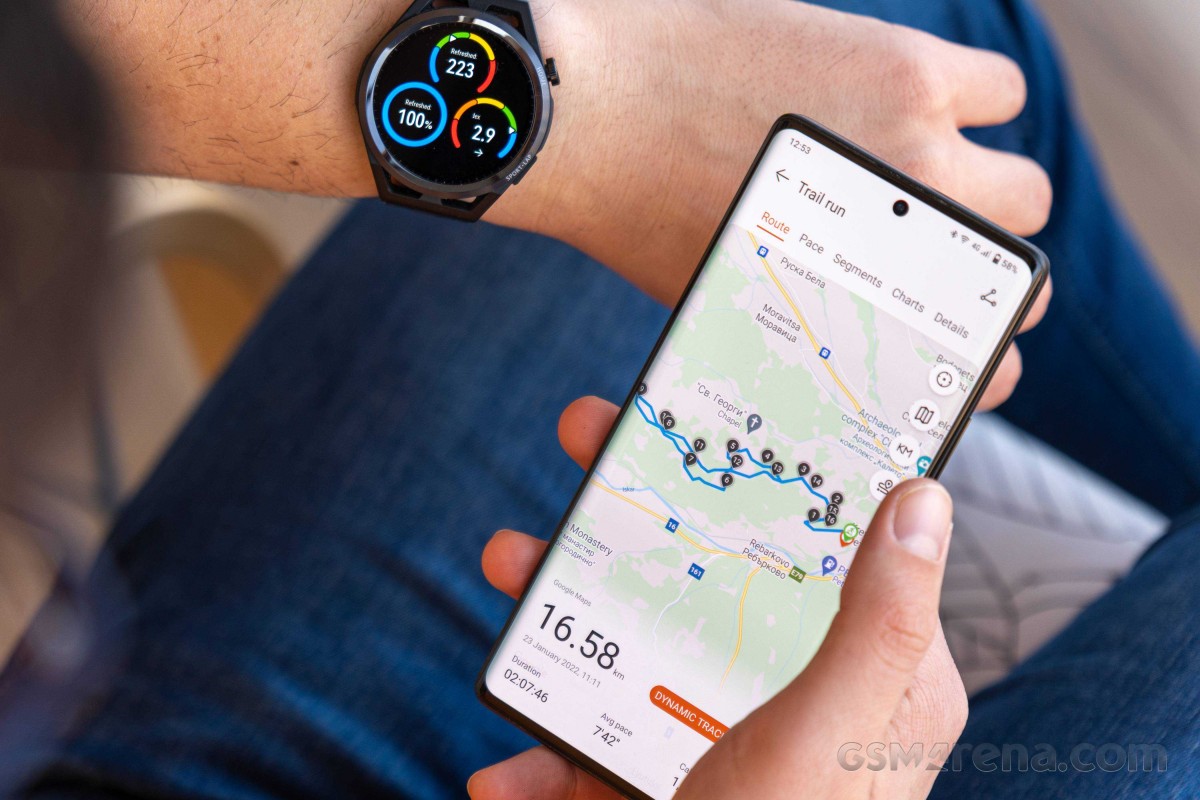 Another major change is the antenna design. Runners need all the detail they can get from a smart wearable, especially during interval training where every meter counts. Hence, Huawei rearranged the antenna and brought it out of the circular body.
This solution majorly improved the overall performance of the dual GNSS that supports the L1 and L5 bands. In theory, the device uses both frequencies to pinpoint the exact location down to the meter, and in practice, it works great even in woods and among vertical rocks.
AI Running Coach
Huawei is proud of this feature that is available on the Huawei Health app. It customizes training plans based on gender, height, and weight and adapts to the heart rate. Offers distance and frequency of runs and has plenty of scenarios from a beginner plan for 3K run all the way to a Marathon PB (Personal Best).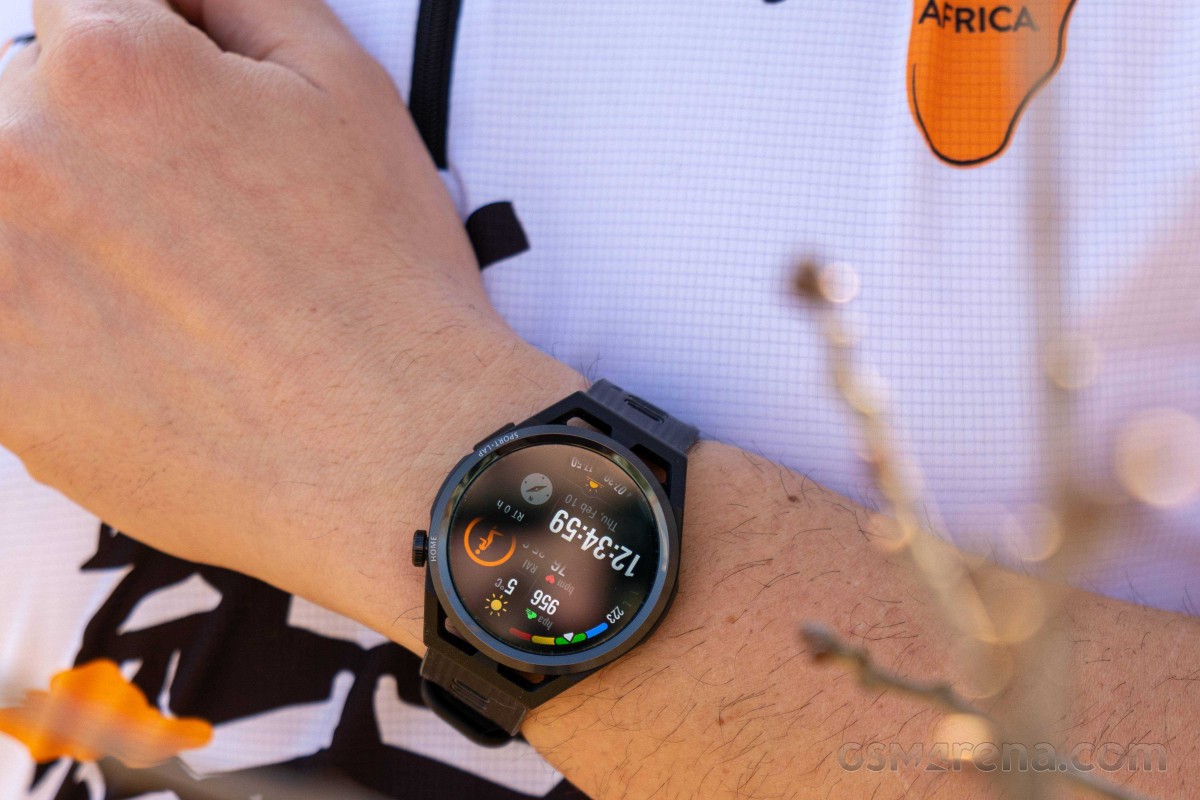 Every week, the Coach gives feedback, and we are impressed with how well the message is communicated. Not everyone can afford an actual personal trainer, and having an AI algorithm to do the job is the next best thing. There are personalized messages by the AI trainer, and we found those very accurate and useful.
The company has a unique Health Lab where it develops and perfects its sports features - we are so happy to see investments in R&D are still ongoing, despite the issues Huawei is having.
Battery life
Huawei claims the Watch GT Runner can live 14 days on a single charge and seven days with heavy use. The first number can be achieved when features such as stress detection, sleep tracking, and Bluetooth are not turned on, but this is not how you want to use a smartwatch.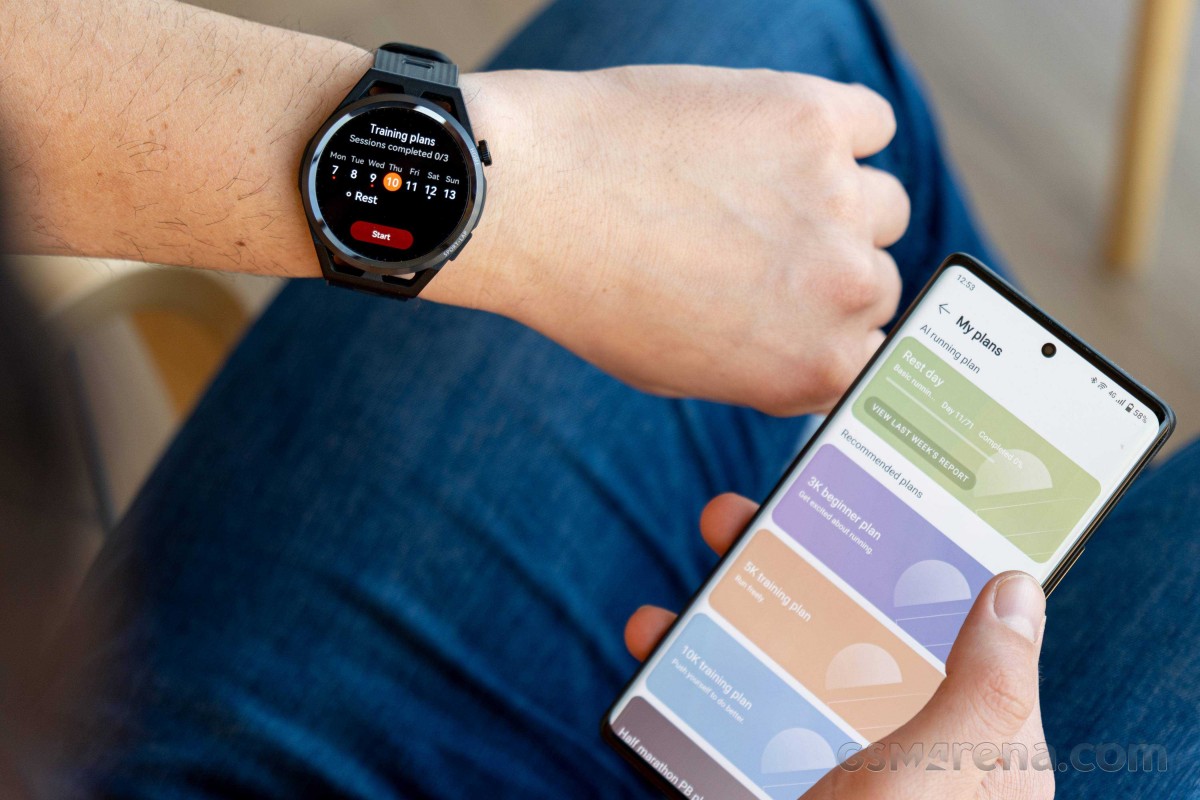 Our real-life tests involved training sessions five times per week, for an hour on average, sleep and skin temperature tracking plus notifications. The resulting nine days on a single charge were actually very impressive.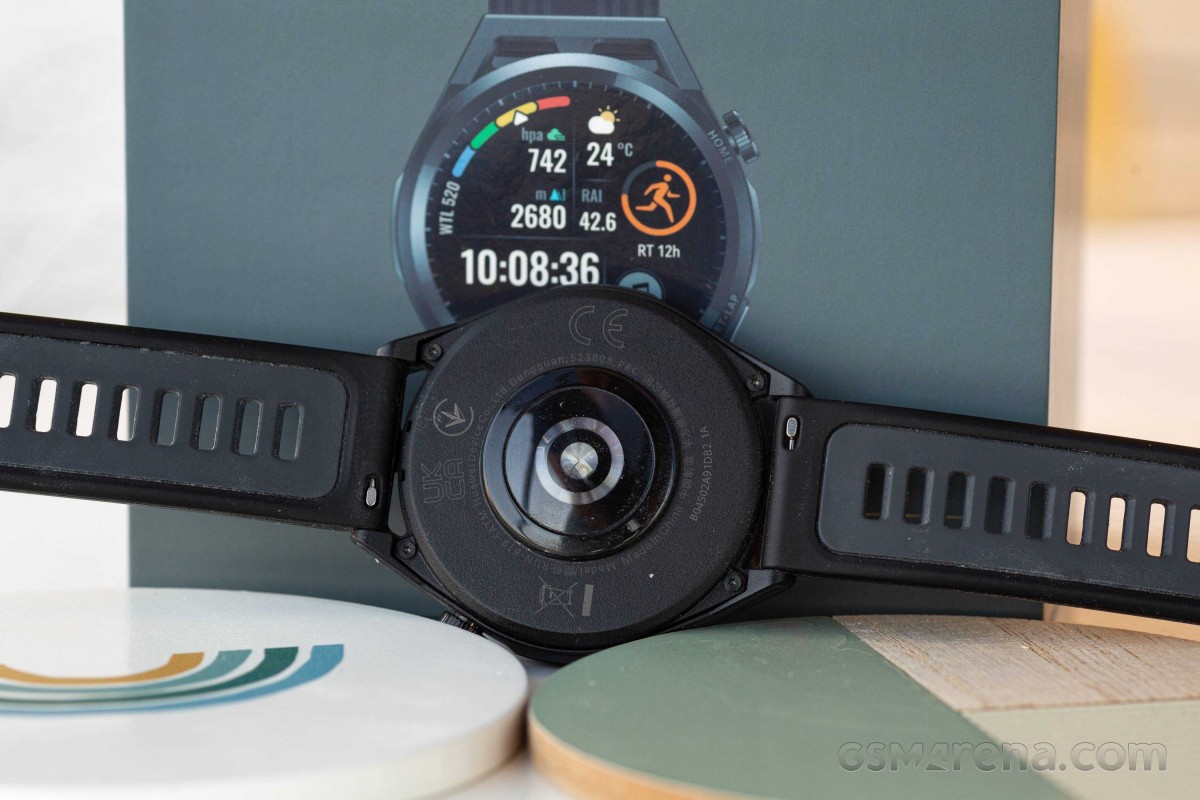 The Watch GT Runner charges wirelessly, and we managed to fill the battery from 0% to 100% in about 180 minutes (3 hours, give or take) on a dedicated Huawei charger. An alternative approach would be to charge it for a few minutes every day, while taking a shower or similar, and you'll never run out of battery.
Conclusion
We are happy that Huawei keeps launching smart wearables, and the GT Runner is a nice spin-off of the Watch GT 3, which we already established is one of the best on the market.
This watch looks sportier, and some might dislike it for not being classy or shiny or luxurious enough, it is created for people who care more about their health and active lifestyle than their looks.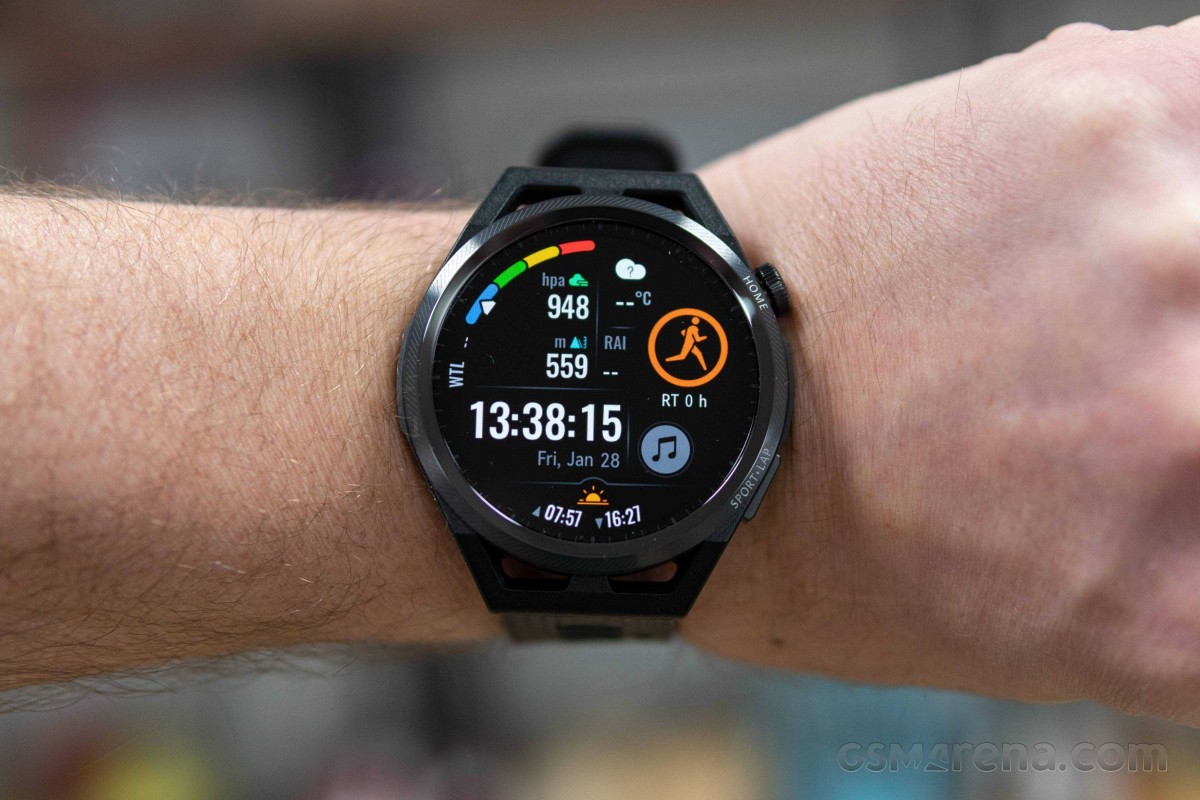 One thing we did not find particularly pleasing is a single size and limited color choice - 46mm, Black or Grey. It feels too large on a smaller wrist and looks a bit dull. Yet we're willing to forgive the size selection - after all, the bigger size means a bigger battery, and that's what active people need - more battery life for longer workouts.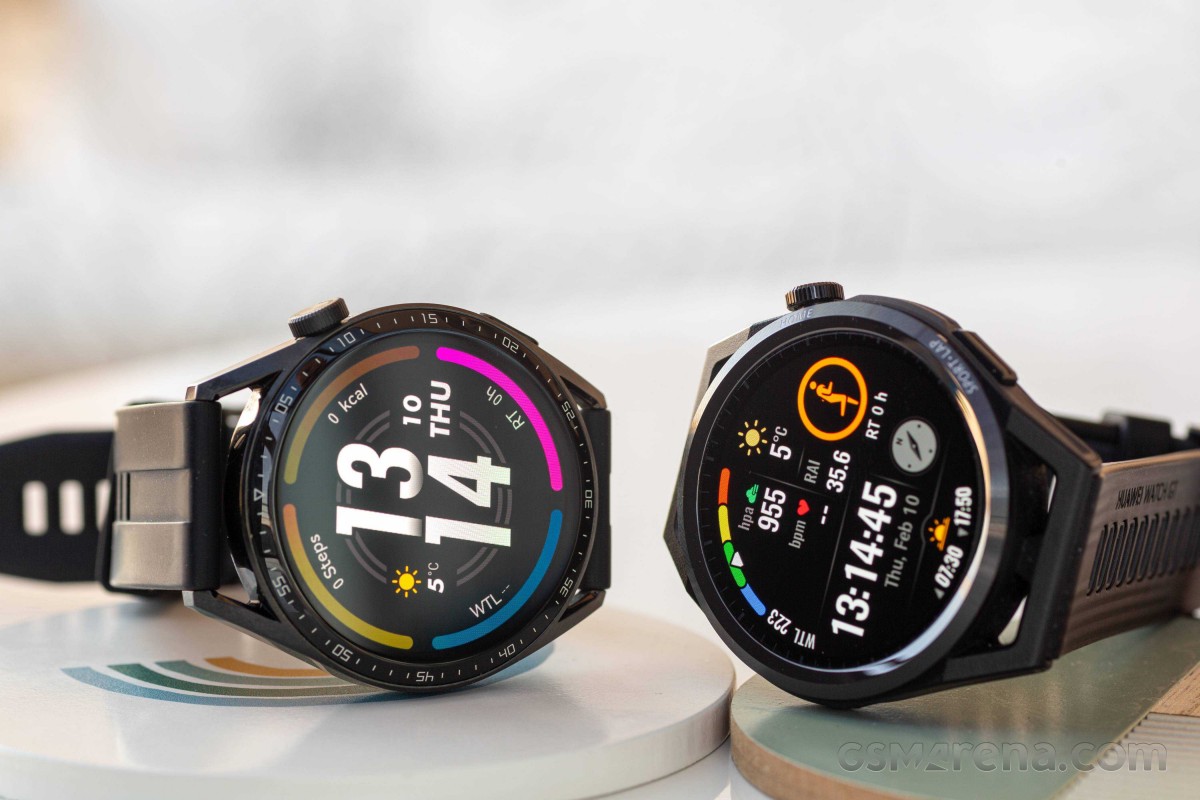 Huawei Watch GT 3 vs Huawei Watch GT Runner
The AI features Huawei brings to the table are definitely a game-changer in the world of smart wearables, and this device hardly has a competitor. Its price is set at €300, which is a lot more than the €230 cost of a Watch GT 3, but well worth it if active running is big part of your life. Also, Huawei offers nice bundles with the wearable in many markets making it a much sweeter deal.
Related
I agree with you; GT runner doesn't have a skin temperature sensor. Only the GT3 series have it.
At the start of the review you mentioned that there is a "body temperature sensor". I beg to disagree. There is none. It's a great watch but the OS needs improvement. Song list is cannot be rearranged. 3rd party BT headsets do not conn...
Omondy Vinny
09 May 2022
rrH
What about Huawei phones in Kenya? We need them plz.
Popular articles
Popular devices
Electric Vehicles