Ice Universe: Oppo is working on its own smartphone chipset
Peter, 30 December 2022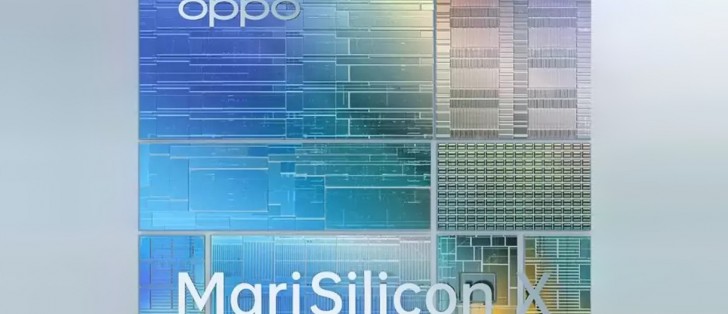 Smartphones are constrained by batteries and thermals and perform optimally when specialized hardware does the heavy lifting – hardware like Oppo's MariSilicon X ISP and the new MariSilicon Y Bluetooth chip. Of course, these are partial solutions, for best results a completely custom chipset is what is needed. That seems to be the thinking over at Oppo HQ as Ice Universe reports that the company is planning to introduce its own smartphone chipset in 2024.
Oppo has allegedly hired thousands of people to work on the project, but unfortunately, further details are scarce for now. It will almost certainly be an ARM-based chip meaning it will use Cortex CPUs and Mali GPUs with MariSilicon designs slotting in for things like the ISP and parts of the wireless connectivity.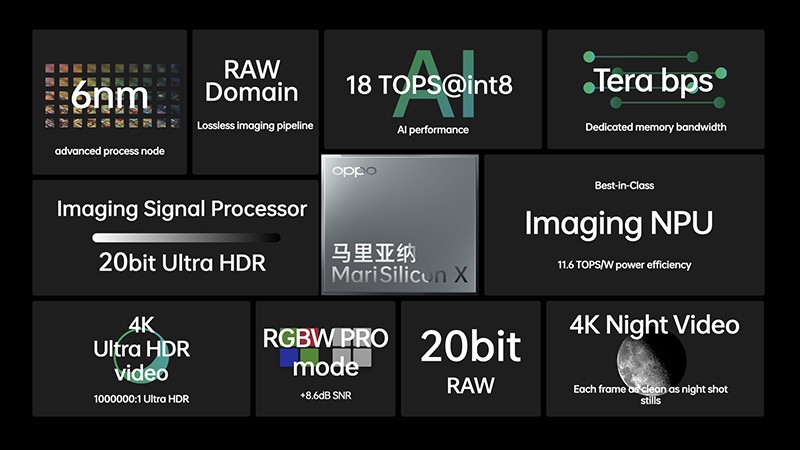 The MariSilicon X ISP is made in TSMC's 6nm foundries
It will be interesting to see who Oppo picks as a partner in this endeavor. Google went with Samsung as designing a whole chipset from the ground up is a complicated process even when using ready-made pieces. But if Oppo's team is really that big a ground-up design isn't out of the question.
Last year MediaTek announced the Dimensity 5G Open Resource Architecture and opened its chipsets to customizations by smartphone makers, although we haven't seen anything as extensive as the Tensor chip.
Just over a year ago we saw a rumor that Oppo is interested in building a custom chipset based on TSMC's 3nm node. Back then the report claimed that the first phones with the new silicon will arrive in 2023, but TSMC's 3nm foundries experienced some delays, which may have thrown a wrench in those plans. For what it's worth, the MariSilicon X chip is fabbed at TSMC's 6nm foundries, so the two companies already have a working relationship.
We might see a Cambrian explosion of custom chipsets – even Samsung Electronics reportedly wants to build a custom chip, separate from the Exynos chips supplied by its sister company Samsung System LSI. It doesn't always work out, though, Xiaomi gave it a shot in 2017 with the Surge S1, but that fizzled out quickly.
Related
It would be more interesting if it was ground up like Apple chipsets and make custom cores and GPUs but if any brand wants to make a chipset from scratch It definitely will be SAMSUNG first not OPPO because of their higher budget and R&D as...
Actually Invisage made a quantum dot sensor before anyone else, even apparently using it in a working prototype to use to shoot a short film. Its quality was mediocre, at best. Then Apple worked with another quantum dot sensor company, and that proje...
Popular articles
Popular devices
Electric Vehicles