IDC reports India wearable device market is booming, with basic wearables and Xiaomi at the helm
Victor, 29 February 2020
The IDC (International Data Corporation) recently published its Worldwide Quarterly Wearable Device tracker for Q4 2019 and it is chuck-full of intriguing numbers. India definitely stood-out in this new statistic. The local market managed to close yet another record year in wearable device shipments, with an overall growth of 168.3% YoY and a total of 14.9 million units sold. Digging into the numbers further, we find that basic wearables, or in other words, devices that can't run third-party apps, dominate the market with a 96.2% share, up 177% YoY in 2019. Their counterpart "truly smart" gadgets might just constitute 3.8% of the India market, but that is still on a steady upward trend and up 49.5% from the previous year.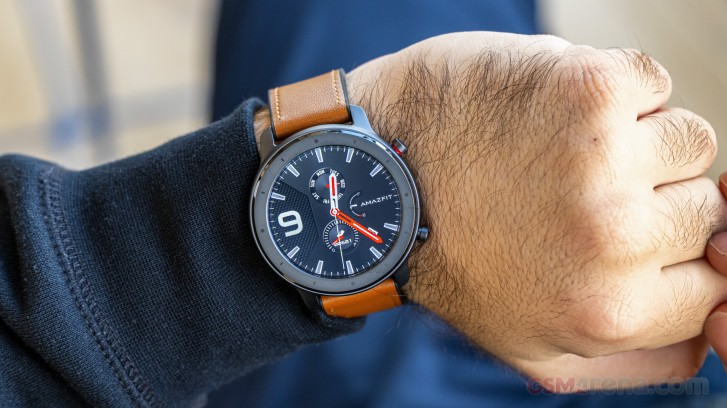 Amazfit GTR
Digging-down further into wrist wearable statistics, Xiaomi maintains the leading position in this category, with a 48.9% market share and 54.7% YoY growth in sales for 2019. Titan maintains a second position with a 14.5% share. As you can probably guess, most of the impressive Xiaomi figures can be traced to the Mi Band line and its insane popularity. So, in a sense, the achievement can be attributed to manufacturer Huami, on at least some level as well.
We are only bringing this up since Huami seems to be doing rather well for itself overall. Glancing over at the more specific watch sales category, we find Huami and its Amazfit brand leading the pack in basic watches. As for "true smart watch" sales, Fossil remain the leading India vendor with a 30.3% share, followed by Apple with 26.6%. As a whole, the watches niche grew 77.5% YoY in 2019.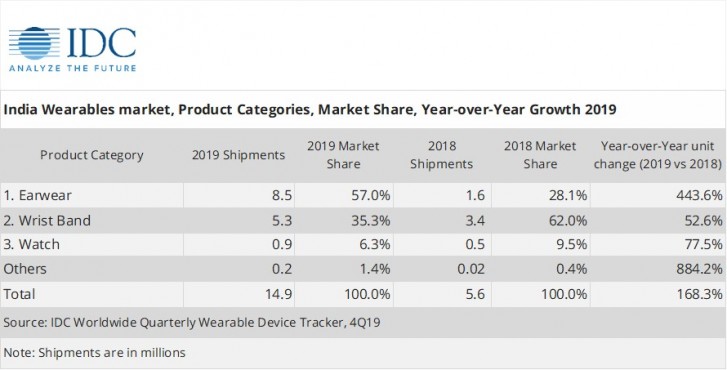 Not too shabby, but nothing compared to the rapid rise of earwear in the country. With a whopping 443.6% YoY growth for 2019, earwear is one of the fastest-growing electronics segments in India. Local vendor BoAt Lifestyle was able to snatch the leading place in the broad earwear category in 2019, with a 27.3% market share. As for the truly-wireless segment, Apple dominates globally as well as within India, with 43.1% market share.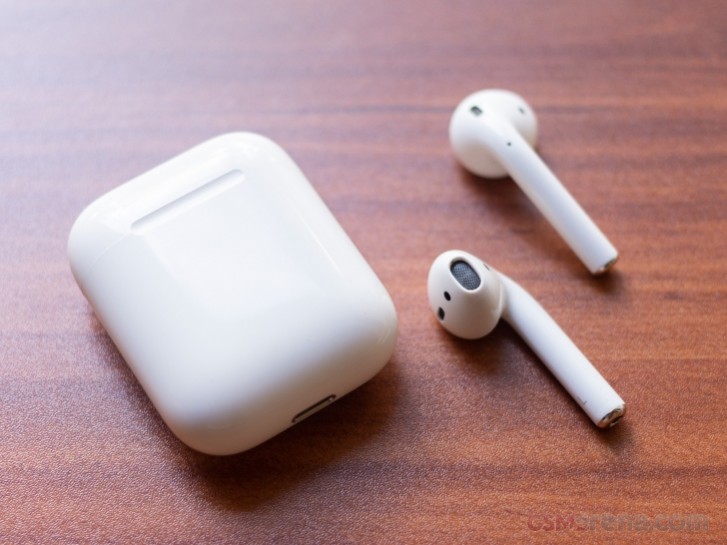 Overall, the last quarter of 2019 marked the seventh consecutive quarter of double-digit growths in shipments in the general wearable market in the country.
Related
Data mine? What's the point? India is a world in itself.. nothing like the rest of the world.. something that works in India will hardly work elsewhere
Anonymous
01 Mar 2020
X$c
Facebook and Google is running their political agenda pretty well in India.
Anonymous
01 Mar 2020
R0G
Hmmm...sweet 1.5 billion targets to data mine without any government oversight...Urrrrghhhhhh...*drool* I bet Google and Facebook are kicking themselves for not entering this easy-to-harvest market sooner. As for Amazon...everything uses AWS off...
Popular articles
Popular devices
Electric Vehicles