IDC: Wearables market in China on the rise thanks to wireless headphones
Yordan, 18 March 2019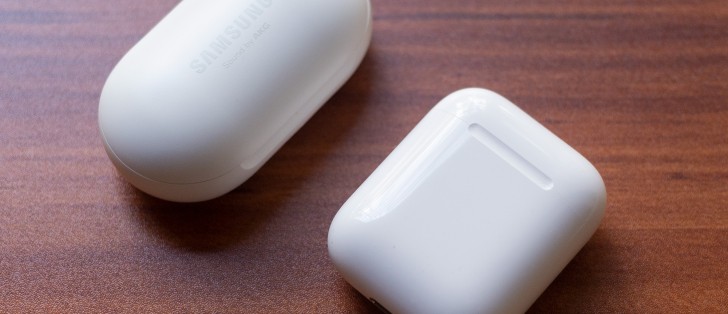 Today IDC released its quarterly report of the wearables market in China. According to the analysts, all major companies showed improvement in sales due to rising interest in wireless audio products and smart wristbands.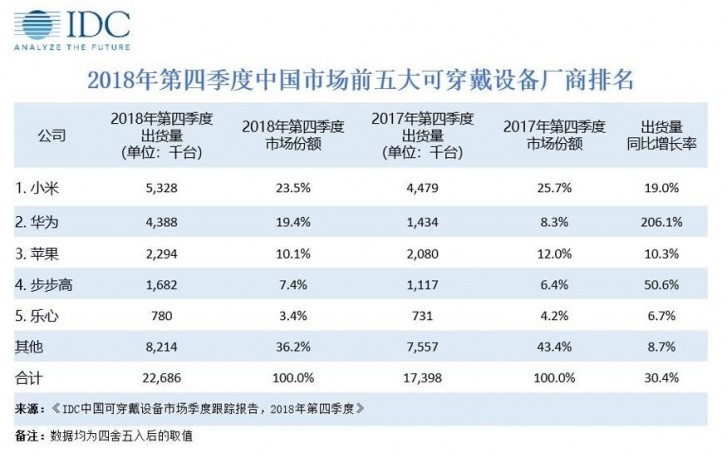 Top 5 in Q4 2018: Xiaomi • Huawei • Apple • BBK • Lifesense
During the last quarter of 2018 Xiaomi was a leader with almost one of four sold devices, but Huawei saw a 206% increase, selling 4.3 million wearables in the three months. This helped the Shenzhen company surpass Apple which held a market share of 10% in Q4 and 11% for the whole calendar year.
As in the smartphone business, the market is slowly marginalized by the Top 5 companies. 64% of the gadgets were sold by either Xiaomi, Huawei, Apple, BBK, or Lifesense in Q4 2018, compared with 57% 12 months ago. All five of them saw an increase in total amount of units, and IDC predicted the trend will continue, with the overall market reaching 120 million devices by 2023.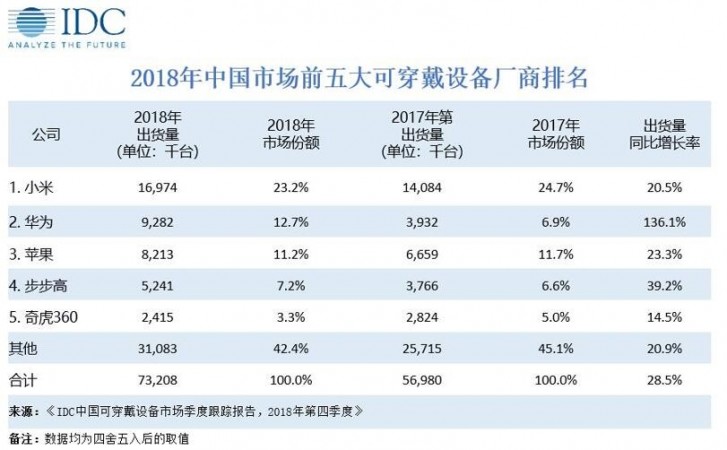 Top 5 in 2018: Xiaomi • Huawei • Apple • BBK • Qihoo 360
A key segment for wearables is children smartwatches used by parents for trackers. Out of the 72.3 million devices sold, 21.67 million were for kids, with 38% of them having 4G capabilities. This share will grow in the future thanks to migration from 2G and 3G and because of improving online market.
Pan Xuefei, Research Manager for IDC China, commented that heart monitor sensors and other health-related products would keep boosting the market and we should expect other manufacturers to join the party.
Source (in Chinese)
Related
Popular articles
Popular devices