If you order a Pixel XL from Verizon now, you'll get it in late February or early March
Vlad Bobleanta, 09 January 2017
The only thing more annoying than the incredibly small number of countries in which you can purchase a Google Pixel or Pixel XL is how bad the company is at inventory management. This has been true in the past when it oversaw sales of the Nexus line, but perhaps you were hoping things would be different for the Pixels, what with them being only Google-branded and seeing the search giant's big marketing push. Well, no.
The Pixel and Pixel XL have been switching from available to sold out status ever since they officially went on sale a few months back, and there's absolutely no sign that things will get better in the near future.
Case in point: if you order a Pixel XL from Verizon right now, it will be shipped by February 21, March 3, or even March 10, depending on which particular color and storage combo you pick. Let that sink in for a moment. You might be waiting two whole months for delivery of a phone that isn't on pre-order - it's supposed to be available at this time.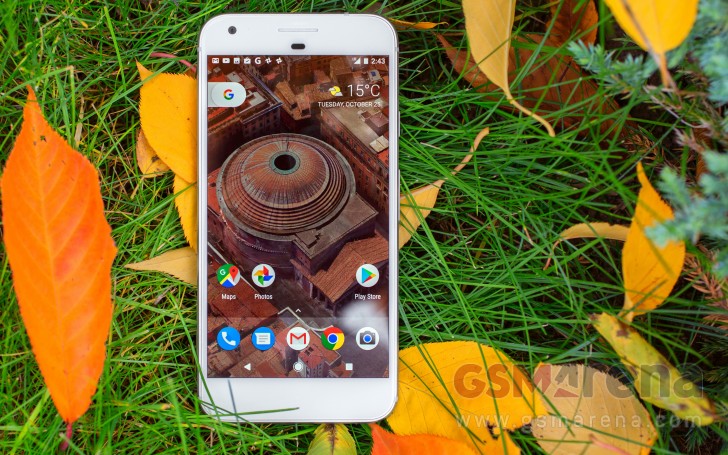 The 32GB black Pixel XL is showing as shipping by February 21, the silver model will be sent out by March 3, while the blue one will require waiting until March 10. The same date applies for the 128GB black handset, while the 128GB silver iteration will ship by March 3.
Verizon is still the only one of the Big Four US carriers selling the Pixels, remember. We'd call the situation unacceptable but unfortunately it's par for the course when it comes to Google and its ability (or lack thereof) to keep its devices in stock. So perhaps we shouldn't really complain about the phones not being released in more countries after all - just imagine how hard they'd be to come by in that situation.
If you want the smaller Pixel from Verizon, you should act fast because the black 32GB model is actually in stock. That's the only one, though. The blue 32GB handset will ship tomorrow, so that's OK too, while the 32GB silver unit is going to be sent out on January 20. Purchasing the 128GB models requires waiting until January 27 (for the black one), or March 10 (for the silver version).
Related
Anonymous
12 Jan 2017
qNh
I can confirm that the Pixel XL is not a mythical creature. I actually found one in a store about a month ago and even got to handle and play with it, but didn't realize at the time how rare they are. They're nice -- about as sleek, stylish and snapp...
Anonymous
12 Jan 2017
4Y0
Was that the original ship date they gave you? I ordered mine around the same time as you and had a ship date of January 6th, which was changed to March 3rd.
Anonymous
11 Jan 2017
4Y0
You are pretty much in the same situation as I am. It's unbelievable. I ordered the silver 128 GB XL.
Popular articles
Popular devices
Electric Vehicles