iFixit: replacing an iPhone 13 screen at a third-party repair shop disables Face ID
Peter, 05 November 2021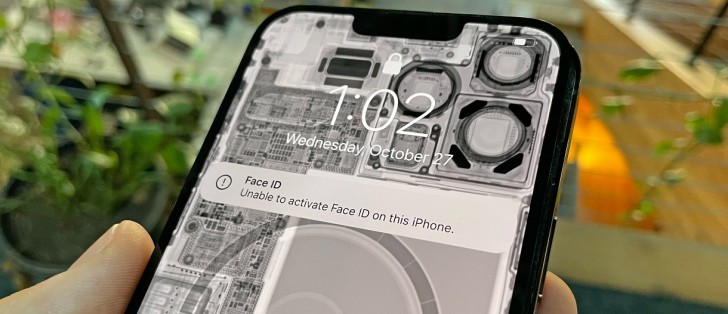 With the iPhone 13 series Apple made the Face ID notch smaller. However, one change that was not publicized is that the each phone's screen panel is linked to the Face ID system – if you replace the screen, Face ID will stop working.
The culprit is a Tic Tac sized chip that now lives on the flex cable connecting the screen to the motherboard. There was no such chip before, so this wasn't an issue. Of course, official Apple repair centers and shops that are part of Apple's Independent Repair Program have access to proprietary tools that reprogram the chip to accept the new screen.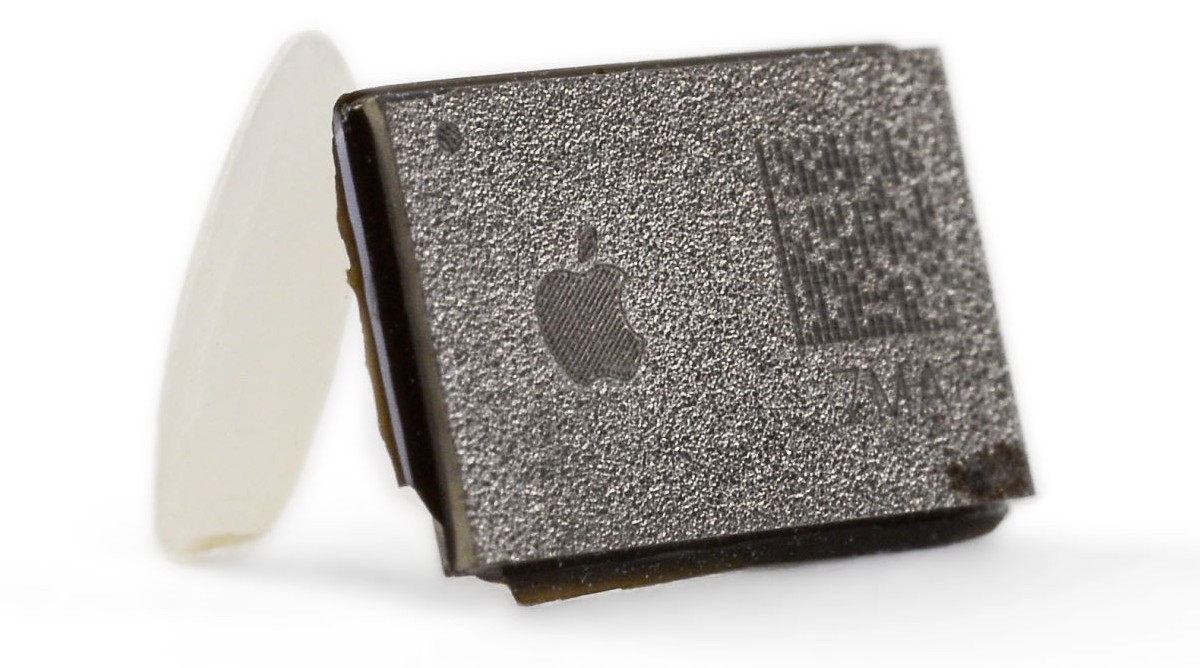 The new chip next to a grain of rice
Repair shops with no ties to Apple, however, have only one real way of keeping Face ID working – desolder the chip from the broken screen and solder it onto the new one. And that is the tricky part. As mentioned, the chip is tiny, above is a photo of it next to a grain of rice.
And here is a photo of the chip being removed. That grid of dots is called a Ball Grid Array (BGA) and is used for complex chips that require a lot of connections. Considering the scale, this is not the kind of thing that can be soldered by hand.
A few repair shops have developed tools and trained their technicians on how to do it, but only a few. And it's still a time-consuming, finicky job compared to what was before.
There is still a chance that this was unintended behavior and that Apple will release an iOS update that will clear things up. It's not as impossible as it sounds, actually, something very similar happened last year with the replacing iPhone 12 cameras – at launch, swapped cameras refused to work, but an update came a few months later that re-enabled them (though it showed a warning message).
If you want to read more about what this could mean for the future of third-party iPhone repairs, head over to the detailed write-up by iFixit. It includes an interesting look into how independent shops transfer the chip and the difficulties this entails.
Related
Anonymous
11 Nov 2021
nI8
There's several possibilities here. 1) idiotic Apple fans have bought them all (don't think so) 2) they only made a tiny number. 3) they list them at $20 then give them away with iPhone purchases, so the grateful receiver thinks &quot...
One more reason to avoid iPhones.
You mean an old released Iphone, with stone age technologies. Yes.
Popular articles
Popular devices
Electric Vehicles