In Canada, Microsoft gives a free Lumia 950 if you buy a Lumia 950 XL
Peter, 25 April, 2016
Well, this is one way to boost tumbling sales numbers - Microsoft's Canadian store is throwing in a free Lumia 950 with the purchase of a Microsoft Lumia 950 XL.
That's right, get the big one for CAD 850 and get the small one for free. You probably don't need both, so presumably, you have to find a friend that wants one and split the two between yourselves.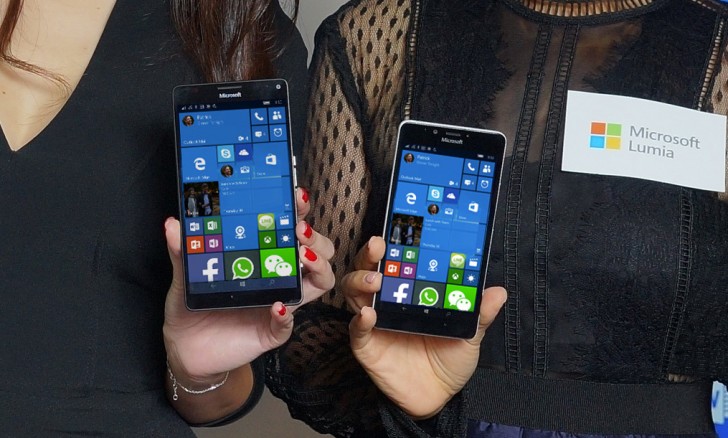 This deal seems exclusive to Canada, the US store just offers a free year of Office 365, same goes for the Euro stores. Although, finding a friend that wants to fly to Canada may be easier than finding a friend that wants a Lumia.
Update, April 26: The deal reached the US. A $650 Lumia 950 XL comes with a free Lumia 950 (which normally costs $550).
Related