Infinix Note 11 Pro review
GSMArena Team, 28 October 2021.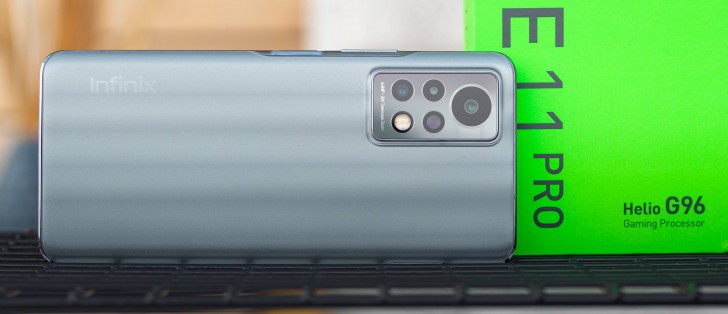 The competition
Infinix is kind of a regional brand for the time being. That's part of the reason why we haven't been covering too many of its models. From what we managed to dig up, the Infinix Note 11 Pro is still not on sale but is expected to hit shelves by the end of this year. As far as pricing goes, we found a few India pre-orders for around INR 18,000 or just over EUR 200. That's just a bit more than what the Infinix Note 10 Pro is currently going for but still falls well within budget phone territory.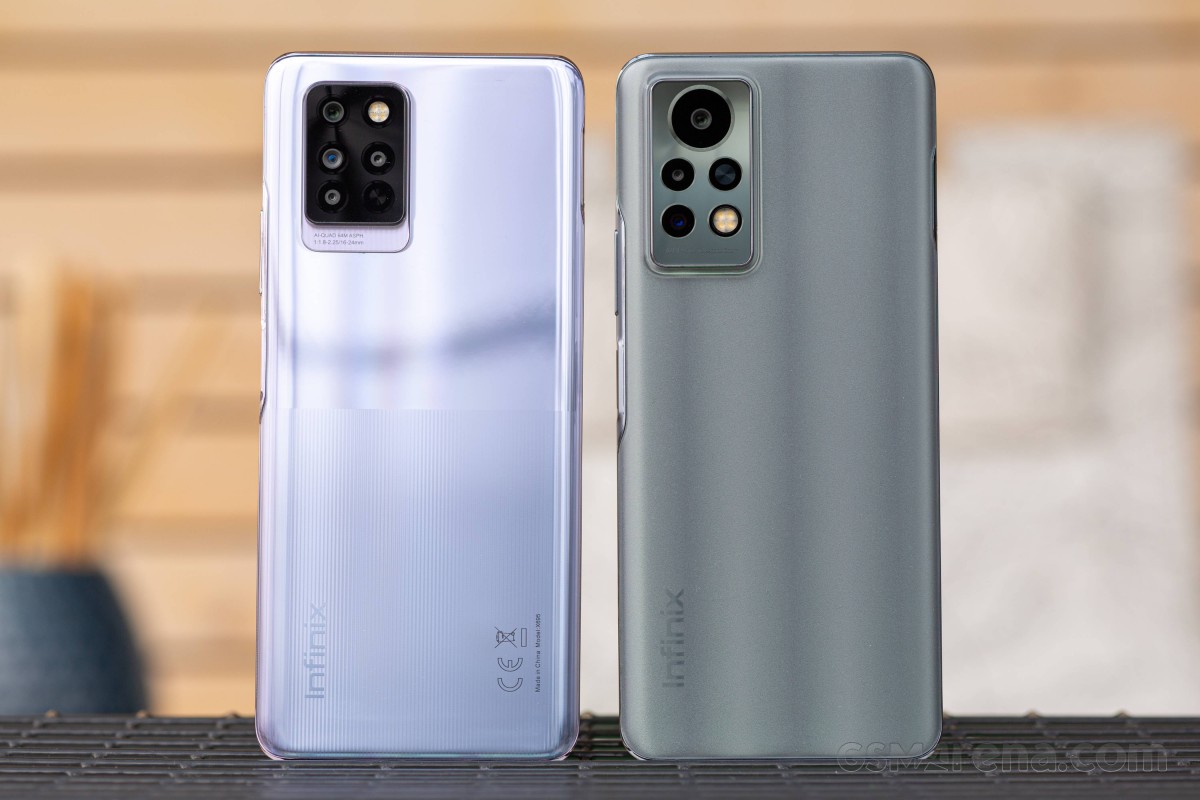 Left: Infinix Note 10 Pro • Right: Infinix Note 11 Pro
There are indeed competitors to consider in this price bracket. Xiaomi has quite a few. Under the Redmi brand, the Redmi Note 10 sticks out as a great option. Some of its highlights include a Super AMOLED display, though a 60Hz one, IP53 dust and splash resistance, stereo speakers, a big 5,000 mAh battery with 33W charging, a quad-camera setup, with an ultrawide and a 48MP main cam with 4K video capture. Not a bad deal for just over EUR 200.
Then there is the value-driver Poco lineup, which manages to go as far as to offer 5G connectivity within this shoestring budget in the Poco M3 Pro 5G. To be fair, it's not the only device to do so, but certainly one of the better options. We would be remiss not to mention the Poco X3 Pro, though. If you are after the best possible performance on a budget, it is still sort of an anomaly with its Snapdragon 860 chipset. Plus, you also get a fast 120Hz IPS display, IP53, stereo speakers and a 5,160 mAh battery with 33W charging, much like the Redmi Note 10 we mentioned.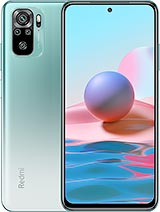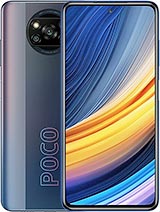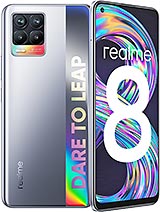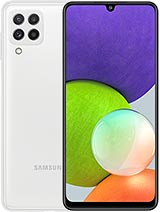 Xiaomi Redmi Note 10 • Xiaomi Poco X3 Pro • Realme 8 • Samsung Galaxy A22
Realme is another major player in the budget game. Its devices tend to consistently trade blows with Xiaomi's, and in this case, the Realme 8 is a really viable contender. It has a Super AMOLED, HDR10 display, a 5,000 mAh battery with 30W charging and a quad-camera setup with a 4K capable 64MP snapper at the helm. Among other things, of course. Just like with Xiaomi, you could also sacrifice some of the finer hardware aspects of the Realme 8 in favor of 5G connectivity and get the Realme 8s 5G instead.
Last but not least, Samsung has really been making a hard push in the budget space lately. And while the Korean giant's models do still tend to command slightly higher price points, particularly for nicer features like Samsung's excellent AMOLED panels, there are exceptions, like the Galaxy A22 5G - the proverbial runt of Samsung's particularly strong Galaxy A lineup that still gets all the benefits of ONE UI that the brands fans seek out. Also, a 90Hz Super AMOLED panel, large 5,000 mAh battery and a quad-camera setup with a 48MP main camera, with OIS. And just like with Xiaomi and Redmi, you can downgrade some of its specs and go for 5G connectivity with the Galaxy A22 5G as well.
The verdict
The Infinix Note 11 Pro is nothing short of an intriguing budget device. In a rather strange development, it seems that any particular aspect of it we examined has a mix of surprisingly good aspects, as well as baffling or outright disappointing bits.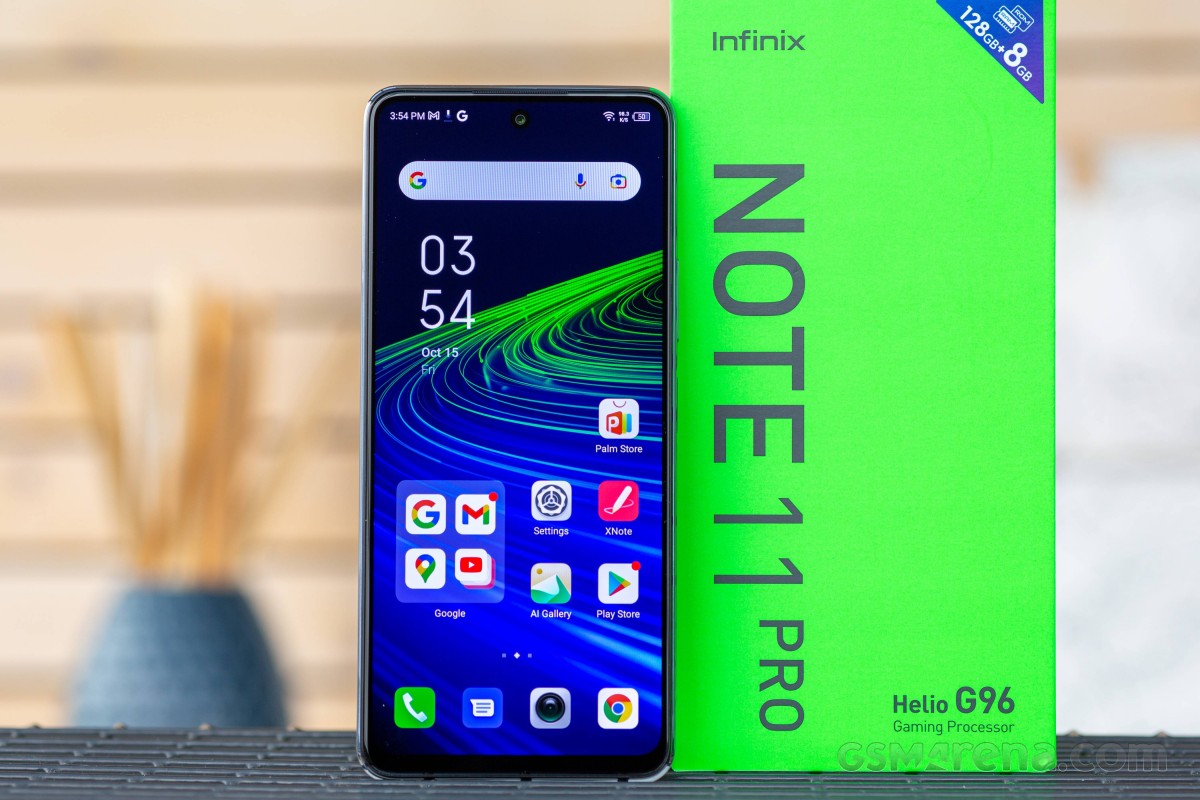 The display is huge, has surprisingly fast pixel response times and handles its 120Hz refresh rate quite well, especially compared to other budget phones. On the flip side, Widevine L3 limits you to 480p streaming, and the panel has horrible color accuracy and zero options to correct it. All the while, Infinix included an in-depth DTS Sound equalizer platform for the surprisingly competent hybrid stereo speaker on the Note 11 Pro. And in fact, in most aspects, XOS 10 packs really ambitious features. Then again, it is so disorganized and chaotic that it is almost guaranteed to overwhelm users.
The MediaTek Helio G96 chip holds up well with most tasks. Still, despite what its name suggests, its GPU setup is actually a notable downgrade compared to the popular older Helio G95. That's more on MediaTek, though, since Infinix is making the most out of the available power nicely. However, the sort of baffling decision to go for a dedicated 2x telephoto camera instead of the traditional ultrawide is entirely on them. We guess that 30x zoom makes for good marketing, but the budget telephoto is just not up to the task at higher zoom levels. Plus, Infinix has at least a couple of annoying software bugs to address within its camera experience, which does otherwise show promise, both in terms of quality and features.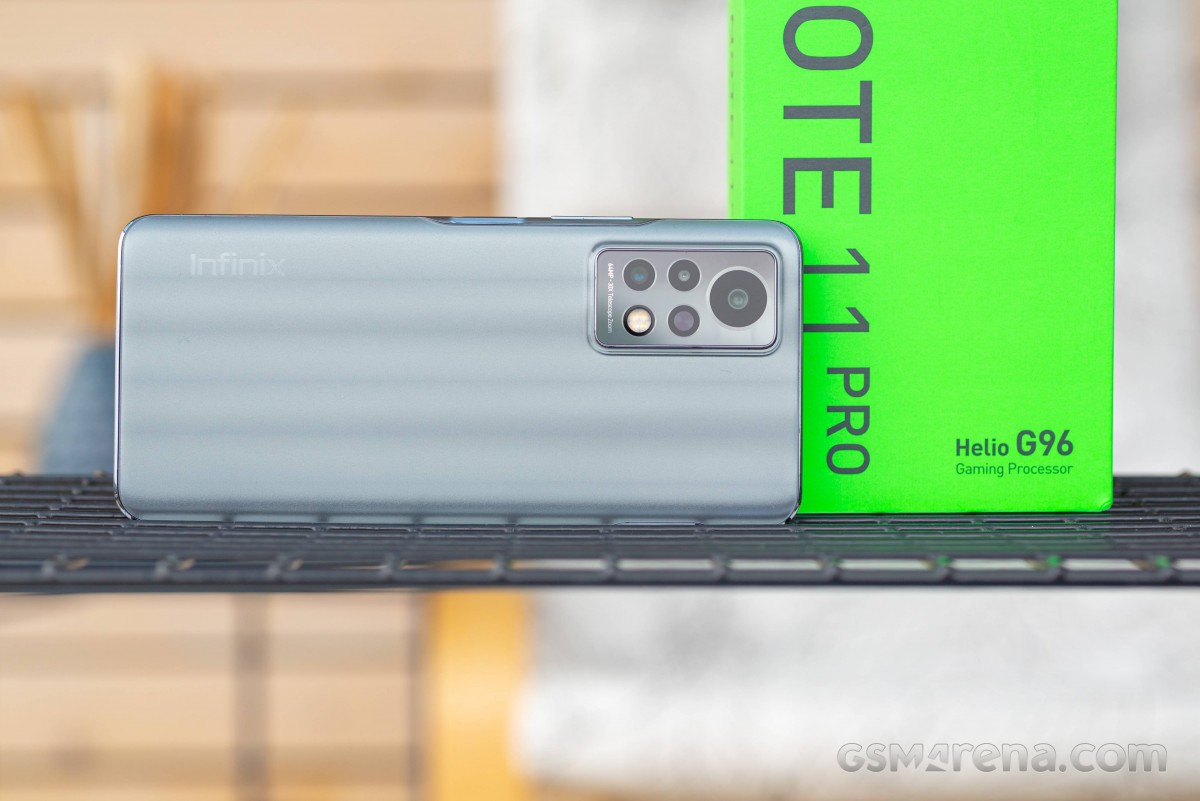 As we said, the Infinix Note 11 Pro is full of conflicting aspects every way you look. This makes it a hard wholehearted recommendation. Perhaps if the price is right and you get a great deal, it's an okay purchase. Otherwise, you might want to look into one of the Xiaomi, Realme or Samsung models we mentioned.
Pros
Solid and strong plastic body, with nice finish and in-hand feel.
Surprisingly good hybrid stereo speaker setup with DTS Sound optimization.
The display is large, with decent brightness, pretty good 120Hz handling and good pixel response times.
Great battery life.
XOS 10 is chock-full of options, features and customization and runs well, but is a bit chaotic.
The Mediatek Helio G96 offers solid all-round performance, though its GPU is weaker than what the model number suggests.
The main camera takes decent photos day and night. Camera app is feature rich.
Decent video stabilization.
FM radio, 3.5mm jack, dedicated microSD slot.
Cons
No ingress protection. Probably no glass finish on the display, but you get a glass protector in the box.
Disappointing color accuracy and issues with auto brightness. Widevine L3 limits you to 480p streaming.
Charging is slower than what its 33W rating might suggest.
Consistency across the main and telephoto is poor. The camera experience suffers from some software issues, notably HDR and Super Night mode.
No 4K video recording.
No NFC.
Dan maleeky
10 Sep 2022
X5u
Which side speaker are