Instagram now lets you buy stuff in chats
Vlad, 18 July 2022
Today Instagram is out with a new update, and this one lets you buy stuff straight from your chats. This works for purchases from "qualified small businesses", which will confirm your orders, create payment requests, and collect payment all within the chat interface. Everything thus stays in the same place - your questions, the business' answers, any other communication you've exchanged with them, along with your orders, shipping and tracking info.
Instagram parent company Meta says one billion people message a business each week across its family of apps. Given this, and Instagram wanting your experience with your favorite businesses to be as seamless as possible, the new feature was born.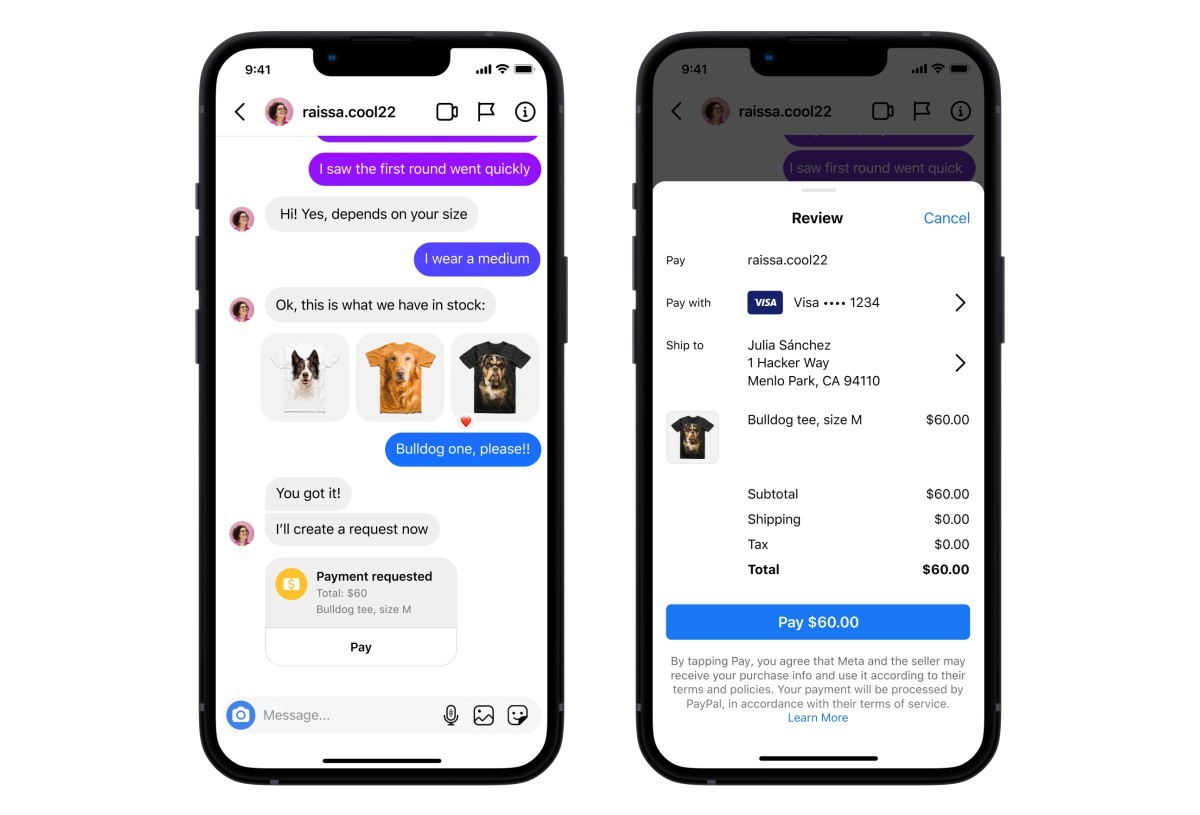 The official press release details a theoretical scenario where you'd be interested in a backpack, you contact the business making it via Instagram DM, chat with the business about customizations, and then when you're satisfied you place your order right in the chat. Then you can ask the business any follow-up questions you may have, in the same chat, and also track your order. You can use Meta Pay to complete purchases.
If you're a small business, you can use this new feature to chat with customers in real time to answer questions and confirm purchase details, create a payment request with item description and price, and then collect said payment - all in your DMs.
Related
it would probably the quality of the shirt. they pay more for quality though.
Meta stole this from WeChat, instead of the Chinese stealing from US companies, US companies start stealing from the Chinese. Of course it would be Mark Zuckerberg leading to way. 😂
isnt instagram a part of meta (facebook)?? and yes it does similar to facebook marketplace.
Popular articles
Popular devices
Electric Vehicles