Interview: Realme's Madhav Sheth talks 5G, Europe expansion and foldable phones
Peter, 28 April 2019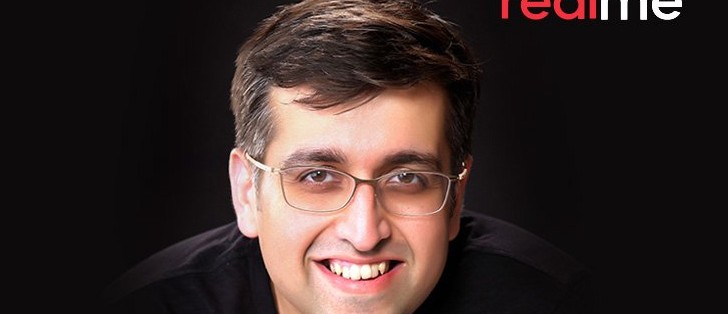 We got a chance to speak with Realme CEO Madhav Sheth about the future of the brand and its upcoming expansion plans – both geographically and launching new models. Realme is expanding to China but has plans to launch in Europe and even the US.
In fact, Realme phones should be available on the Old Continent by the end of June, kicking off with an online store selling directly to consumers. Besides smartphones, you can expect to see Realme-branded smart accessories later this year too.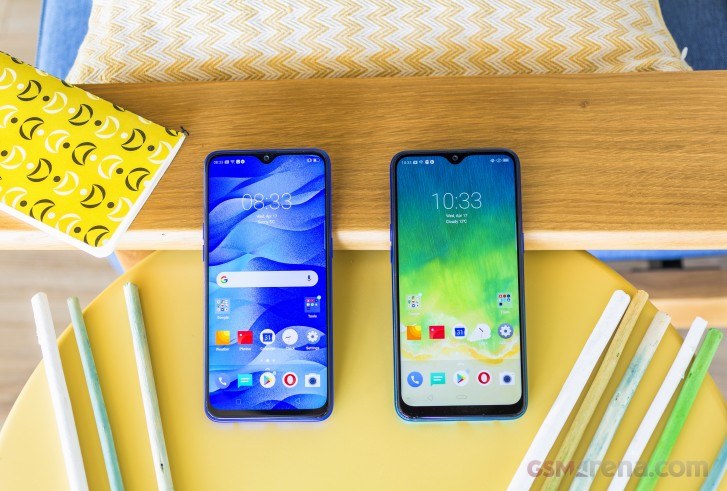 That covers the most immediate plans, but Sheth also talked at length about what's to come. The company will step up its game when it comes to software updates and it believes Color OS is the way to forward (despite many requests for pure Android). 5G-connected phones are coming too.
Check out the full interview below for details on all plus Realme's plans to expand to beyond its current value for money segment, Sheth's thoughts on foldable phones, biometric security and more.
Is the Realme 3 Pro the next step as you build your portfolio from the entry level to the more premium offerings or do you plan, going for on keep focusing on the cheaper devices?
We will focus on all the segments going forward - starting from $100 to $300. And once the 5G technology comes I think we will be going for that as well.
So you have plans for 5G phones - should we expect them this year or maybe next one?
In India we will be ready by the time the operators are ready. Maybe even before the operators are ready.
Next year then?
You never know - this market is too dynamic. And as we expand to different markets like Europe, US we know 5G is one of the most important features for us.
Since you mentioned Europe when can we expect more on that front?
We are planning to go to Europe very quickly – before the end of first half of this year actually.
In Europe do you plan to start with carrier partnerships, or online sales?
We'll go online first.
Through partners or directly to consumers?
Directly to consumers.
Are you considering foldable phones or do you think they are not ready yet - either because they are not practical or too expensive?
I would yes, why not. But it has to make sense for the users.
So you are considering it?
We would consider any technology, which is practical enough for the users. Because right now I see that the technology has not yet evolved completely. So it needs to develop further and we'll wait for the third or fourth gen and then we'll make the move.
Any news on the software updates?
All our devices will get two years of security patch and Android updates. All our devices will be upgraded to Android Pie before the end of June. We are hoping to reach 35 updates in our first 11 eleven months.
What are your views on the facial unlock? As complicated systems that aimed to match the iPhone X are being phased out to minimize notches and most phones lately only rely on cameras Do you think that will stay relevant or do you think users will be switching to either fingerprint sensors or something else?
I have a very clear view that biometric sensors will be the future and not the fingerprint scanner. The reason is because more and more technology focuses on digital payments. I think that will be the future.
The issue with that kind of facial recognition is that it's not very secure.
That's the perception, but again, this is the first gen and maybe down the road it will improve. Yes, we might need something more secure for payments, but for day to day use I'd say it's secure enough already.
Which brand are your customers mostly coming from?
Users are not from that brand or another. Users are users. But yes they would have migrated from some other phone – according to our migration data 30% come from Samsung and 40% from Xiaomi.
Do you plan in launching any other products beside smartphones?
Smartphone and smart accessories for this year. We will definitely be announcing some accessories but more details are coming later.
Do you consider releasing a stock Android phone at some point?
I believe stock Android is not the right experience. A lot of people do ask about stock Android, but if you look around the most popular phones are never running stock Android. Our goal is to get closer to the stock Android experience and give users a stable OS with regular security patches and updates. If you see from ColorOS 5 to ColorOS 6 we've already made a big step forward – bring back app drawer, making the whole thing lag-free – a lot of things. And before Diwali (ed.note – Oct 27) we'll have some more news for you.
We've already received thousands of requests for stock Android phone. So we went the next step and asked them what do you like about the stock Android experience. And that's something we like to deliver. The features they like, while still having extra features and a stable experience.
Related
Indrajeet
26 Aug 2019
U@D
Salesman
If they plan to succeed in Europe they need to have NFC in their phones like Honor does. Honor will be they budget brand to beat
Anonymous
29 Apr 2019
GRN
Perhaps a digression, but the stock Android fans should check out OxygenOS
Popular articles
Popular devices
Electric Vehicles