iOS 11 announced: smarter Siri, smaller videos, better UI, louder music
Peter, 05 June 2017
We knew it was coming - the new version of iOS is here and we are officially at number 11. There are major changes to Siri, AirPlay, the camera, even the trusty, old App Store. By the way, iOS 10 is on 86% of iDevices with an amazing 96% customer satisfaction.
New interface
One major change to the iOS interface is that the Control center fits all controls on a single page. You can use 3D touch to access additional controls.
The lockscreen and the notification center have been unified in iOS 11. A swipe down brings out the lockscreen with the most important notifications. Swipe up for more or swipe left for widgets.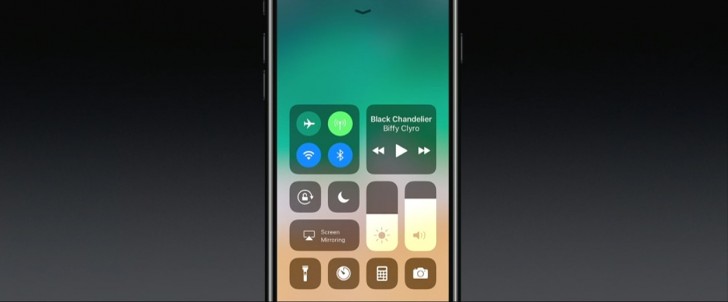 Do Not Disturb has been updated with car mode. If you're driving, iOS will block notifications (and can send an automated response). VIP contacts can get through this block in case of emergency. Apple uses the Bluetooth connection to your car or, failing that, use Wi-Fi Doppler effect to detect that you are driving (presumably, this is more power efficient than GPS). For passengers, this DnD feature can be disabled.
The new Files app finally brings basic file management to iOS. As well as on-device files, it also manages cloud ones - on iCloud, Dropbox, OneDrive and other services.
There are also a few new features that will only be available to the new Apple iPad Pro devices: you can drag and drop content between split-screen apps. You can also drag to apps on your homescreen. Speaking of split-screen, iOS 11 remembers the pairs of apps you've used so you can quickly get back to each specific combo.
Siri
Apple's digital assistant is used by 375 million people monthly. But that was old Siri, the new one is much, much smarter. And it sounds smarter too, thanks to deep learning, Apple has created a more humanly sounding female voice and there's a male voice too. In a demo, Siri pronounced the same word differently, matching natural pronunciation of a sentence.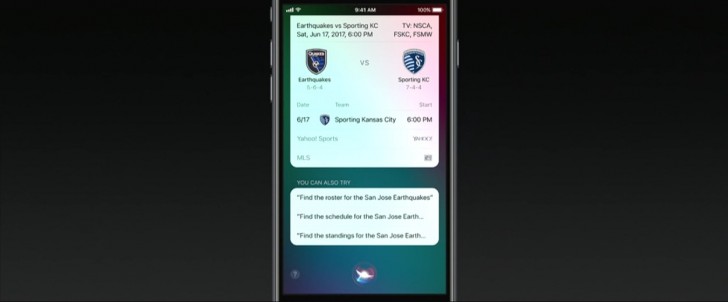 Siri can translate for you. For starters, you can speak to it in English and it will translate that to Chinese, French, German, Italian or Spanish.
Siri now looks different too. The new UI is better at question-and-answer conversation and shows multiple results by default. It understands context so it will suggest creating an appointment based on what web page you just bookmarked in Safari. It will also suggest new topics you may be interested in, based on what you're reading. This learning will be synced across all your devices so they improve together.
Camera
One trillion photos are taken with iDevices each year and Apple is moving to make them take up less space. To do so, it introduced a new image format to replace JPEG, meet HEIF. It's based on HEVC and promises great image quality at half the file size.
Speaking of, new iPhones will record video with HEVC (aka H.265), which achieves 2x better compression than the previous codec. Apple promises that both photos and videos will remain easy to share with no compatibility issues.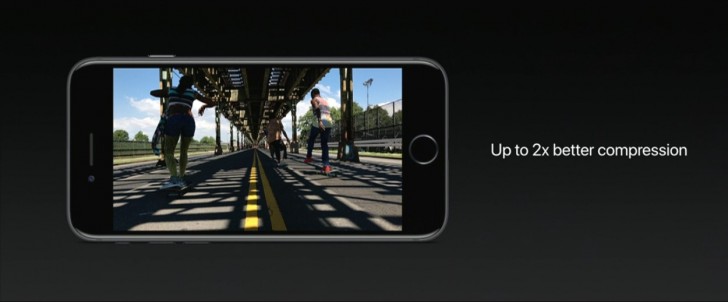 Portrait mode has been updated. It now works in low light and supports OIS and the True Tone flash. It can create HDR images and share the depth information it collected with third-party apps, which can use it to create some fun effects.
Live photos have new tricks too. For one, you can pick which key image is used for each photo. You can also trim the video and apply some effects - seamless looping, "bounce" and even simulate long exposure.
Then there's Memories. It now support portrait playback and is smarter about grouping images - it will create a Memory for your pet, with image recognition picking out the best shots and videos.
App store
The App Store is a cornerstone of the iOS experience. It's turning 9 this year and has served 180 billion downloads over its exciting life. And it has paid out $70 billion to app developers (30% of which just in the last year).
To better highlight developer creations, the App Store is now split in two - Apps and Games. The Games tab will list in-app purchases below the game (great for consumers, makes pay-to-play games easy to spot). There's also a new Today tab, which highlights Apple's favorite apps and games and their developers.
Related great news - this is the world premiere of Monument Valley 2!
AirPlay 2 and Apple Music
The headlining feature of AirPlay 2 is multiroom audio. It can be used by any app, not just Apple Music, and it allows your guests to queue up songs too. Your Apple TV can turn into a music player that you control with your iPhone (or Mac), a la Chromecast.
Speaking of Apple Music, it now boasts 27 million paying subscribers. It's more social too, if you choose to share your info with friends, they will be able to see that you've liked a certain artist or album. Also, third party apps can control it - Nike+ Run Club can create a playlist for you, Shazam can add tracks it recognized to your collection.
iMessage and Apple Pay
Apple Pay is the #1 contactless mobile payment service in the US and is supported by 50% of retailers. And it is now a part of iMessage. With iOS 11, you'll be able to send and receive money as easy as sending a selfie (well, almost, you need proper TouchID authentication). The money goes into your Apple Pay cash card, but you could transfer it to your bank account too.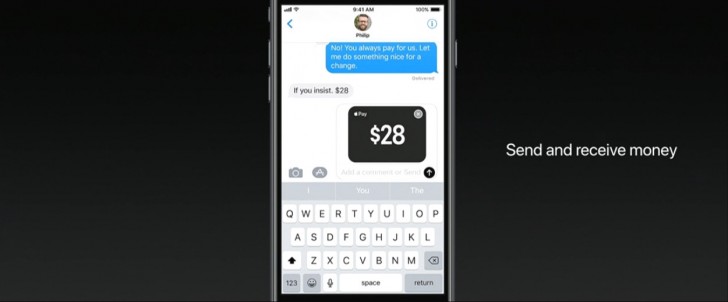 AR KIT
Apple wants to jump to the front of the mobile AR competition. The new AR Kit will make it easy for developers to create impressive AR games and apps for iOS devices.
Maps
It's a short but sweet story. Apple Maps now has lane guidance (finally!) and it shows the speed limit. Indoor navigation is available for malls and airports, with floor by floor directory and search (initial support will be for big US cities and a few foreign ones).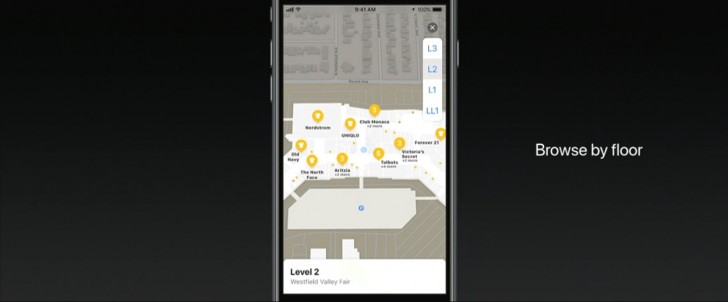 Related
i am guessing that phone viruses will arive at any time and then the android users will be hurting. i started having severe virus problems on my pc and had to go to mac as my pc was in the shop several times a week. expecting the same for these dmart...
Basically nothing, only AR support which no one cares about, VR is the feature not AR. Android is undisputed king, iOS typical useless sidekick
Apple laugh fingerprint, then Samsung release fingerprint on their next device. Things like this they are just chasing, never their own ideas.
Popular articles
Popular devices