iOS 13 unveiled with Dark Mode, swipe keyboard, revamped Maps
Vlad, 03 June 2019
Apple's main announcement this evening at its annual developer conference was iOS 13, the next version of its mobile platform, which is due to be released this fall alongside the new iPhones.
As rumored, iOS 13 gets a Dark Mode which you can enable if you've had enough of Apple's white UIs throughout the OS. The Dark Mode isn't necessarily going to be true black in all apps, but all of Apple's built-in apps should support it automatically. Third party app developers can integrate it into their own apps, and you can turn it on automatically at sunset or at a certain time. If your iPhone has an OLED screen, using the Dark Mode has the potential to extend your battery life, at least somewhat.
iOS 13 will be faster too. Face unlock apparently takes 30% less time, while changes in how Apple packages apps will result in app launches that will be twice as fast as before - and when you download an app, the download itself will be up to 50% smaller. App updates will be 60% smaller.
Apple's built-in keyboard has acquired swipe typing functionality, something that Android keyboards have been rocking for years. Apple's focus on privacy is expanded to include more granular location permissions for apps - you can now allow an app to see your location only once. The company is also adding background tracking alerts, letting you have more details on how apps are using your location.
Additionally, Apple is introducing a Sign in with Apple system, which you can use in iOS 13 to easily sign into apps with your Apple account, authenticating with FaceID or TouchID (and with two-factor authentication included). Apple will send the app a unique random ID. If an app demands your email address, you can choose to give it your actual email, or a random one automatically created by Apple for you with built-in forwarding (and these throwaway emails are actually per-app, so you can delete only one that's associated with a specific app if you choose to).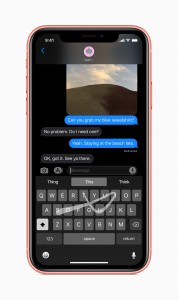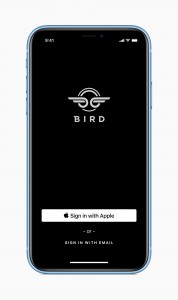 Swipe keyboard, Sign in with Apple
Apple's built-in apps get updates too. Maps will have a new UI, with a bar at the bottom that lets you store and then easily navigate to favorites. It also has Look Around, which is basically Apple's version of Google's Street View. The Maps app also receives an entirely new map of the US by the end of the year (it's available right now in select cities and states). The new map should have better road coverage, better pedestrian data, more precise addresses, and more detailed land cover.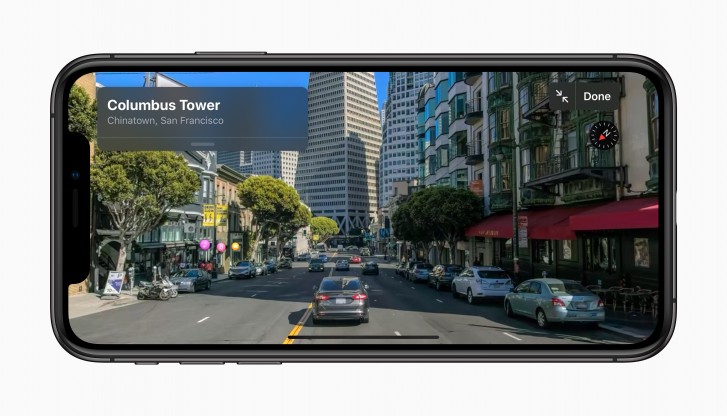 Apple Maps Look Around
In Messages, you can now add your name and a Memoji, so if you text people who don't have your details saved they'll know who you are. Memoji themselves are much more customizable now, and Memoji Stickers are also in. You can use these in more apps because they're part of the keyboard. Memoji Stickers will work with any device that runs on an A9 chip or better, whereas Memoji will remain confined to devices with a FaceID camera.
In Photos, the editing UI has been redesigned, and there's a new default photos view, which will be devoid of duplicates and clutter (think screenshots, receipts) thanks to Apple's machine learning algorithms. You'll be able to browse this in multiple views, by day or by month, for example, and videos autoplay as you go. The Years view is a bit different, in that if you look at a child's birthday, it will give you images of the kid over the years. If you're at WWDC now, it will show you pictures from past WWDCs you've attended. Most photo editing tools are available for video too, so you can now rotate, crop, or apply filters right within the Photos app. Portrait Lighting effects can be adjusted in the Camera app.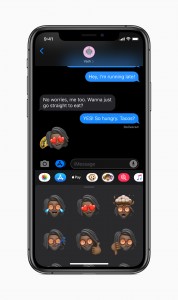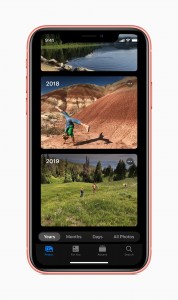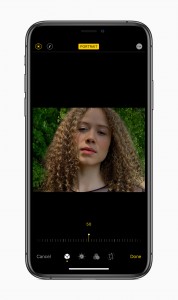 Memoji Stickers, new Photos app
Siri has a new, better sounding, less robotic voice which is hard to tell apart from the Google Assistant's now, and it's also gotten a bit smarter. When you're wearing AirPods, Siri will read out messages to you as they come in, and you can reply on the spot, via voice. Siri can now play live radio from over 100,000 stations across the world. Audio Sharing lets you share audio from your phone to a friend's by tapping the devices together.
Siri Shortcuts is now its own app, proudly taking up space on an iOS 13 home screen near you. Shortcuts are basically macros - collections of step by step actions that can all be taken at once when you invoke such a shortcut. The app will suggest new ones for you, and you can choose which third party apps can use Siri Shortcuts.
The Reminders app has a new look, CarPlay gets its biggest update ever with a new dashboard to view music, maps, and more in one single view, it also has a new Calendar app and Siri support for Pandora and Waze. The Files app can share folders with iCloud Drive and access files from SD cards and USB flash drives.
The first iOS 13 developer preview will be available to registered developers today, and the public beta program is coming later this month.
Surprisingly iOS 13 will only be out for iPhones and iPod touch devices, because from this point on iPads get their very own iOS fork called iPadOS.
Related
Anonymous
06 Jun 2019
PGq
"Maps will have a new UI, with a bar at the bottom that lets you store and then easily navigate to favorites. It also has Look Around, which is basically Apple's version of Google's Street View. " After more than 6 years in the game, the MAIN co...
You are funny. Every kid knows apple started its bussines in garage. My mom wasnt there maybe yours. Steeve and his friends needed some slave for dirty work.
Anonymous
06 Jun 2019
i8x
Yep. In the garage with your mam
Popular articles
Popular devices
Electric Vehicles