iPhone 6s was most searched for consumer tech item in 2015, according to Google
Vlad, 16 December, 2015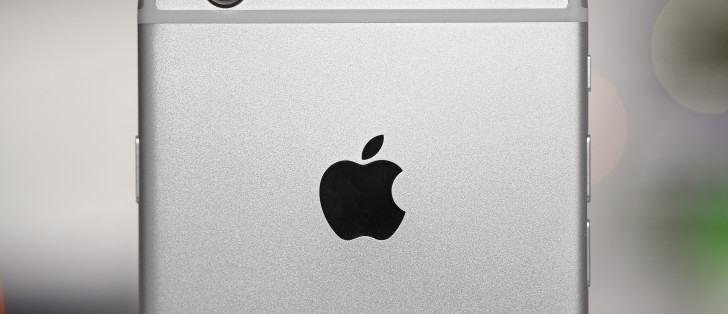 In 2015 the Apple iPhone 6s was the consumer tech item Google users have most searched for. The revelation comes as part of Google's annual Year in Search report, which has gone live today.
Apple's smartphone is followed in the technology Top 10 by the Samsung Galaxy S6, Apple Watch, iPad Pro, LG G4, Galaxy Note5, Galaxy J5, HTC One M9, Huawei Nexus 6P, and Microsoft's Surface Pro 4.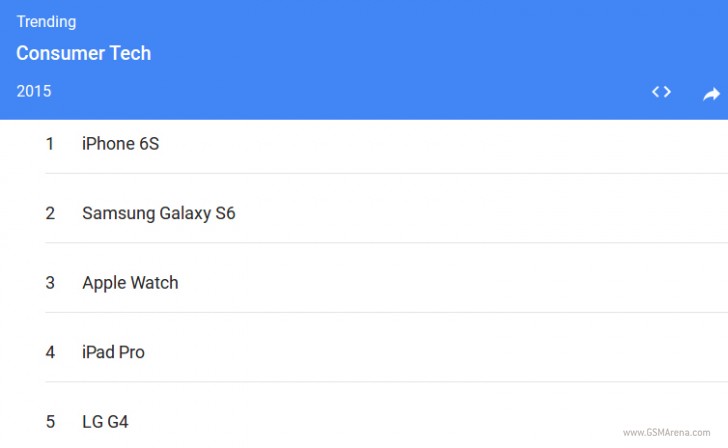 That said, none of these terms have made it into the overall Top 10 list for the year, which is led by searches such as Lamar Odom, Charlie Hebdo, and Jurassic World.
Last year the iPhone 6 was the most searched for tech-related item, so its successor's victory this time around is hardly surprising.
Related
Pukershamae
18 Dec 2015
PB%
Have you already tried using Google for once in your life? Geez! Where is your brain located?
Pukershamae
18 Dec 2015
PB%
ROFL! your Xperia tablet can't even get close with an iPad mini hahaha
Fact? Is it written in Wikipedia? The Z5 has garbage chipset and fingerprint reader. And the tablet... have you ever tried to use a 16:9 aspect ratio tablet in portrait?
Popular articles
Popular devices
Electric Vehicles