iPhone 8 display assembly spotted in the wild, no Touch ID in sight
Victor, 05 August 2017
Last we heard, the highly anticipated anniversary iPhone 8 is still on track for a September announcement and a very limited November-December initial release. That hopeful report was quickly followed up by reputable industry insider tips that production of the Apple crown jewel has indeed started, meaning part leaks are inbound as well!
Enter the first couple of live shots of what is said to be a complete iPhone 8 display assembly. It's hard to make out and not attached anything, so no confirmation is possible on either the alleged OLED technology of the panel or its almost edge-to-edge design and irregular shape around the earpiece.
What does mostly check out with previous rumors and leaks, however, is the number of cutouts around the earpiece. Apparently, the two identically sized ones on the left are for the new Apple iris scanner and so is the bigger one on the right. The last hole, of course, being for the FaceTime camera. Now, there is the small matter on the second long cutout above the earpiece, which we have seen in previous leaks, but appears to be missing from the photos. At least, we can't spot it, so make what you will of that.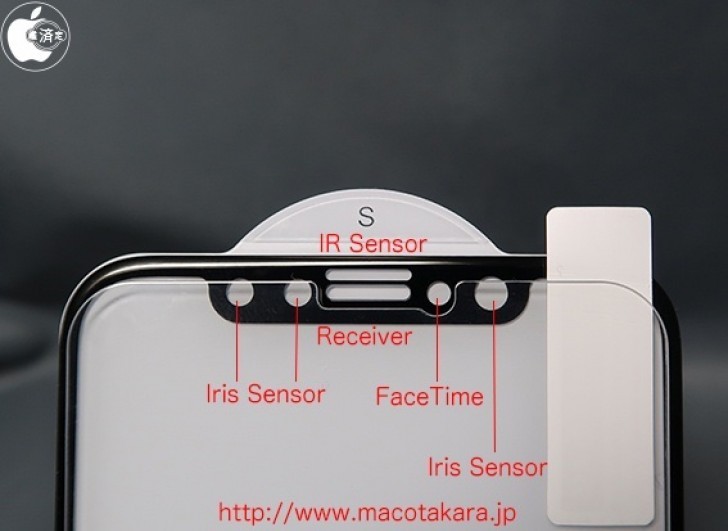 There is also no sign of a Touch ID sensor, at least not in the traditional iPhone round home button fashion. This, of course, leads us back into the ongoing fingerprint reader debate. Here are the options so far: First there is the popular theory that a large side-mounted power key will hold the sensor, much like on some Sony Xperia phones. A less likely scenario is having the reader embedded in the glass back of the iPhone 8. We've already seen alleged photos of it and those don't really suggest such a setup. An under-display option, while still technically possible is widely dismissed by expert, at least for this iPhone generation.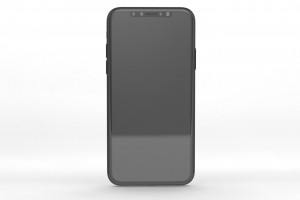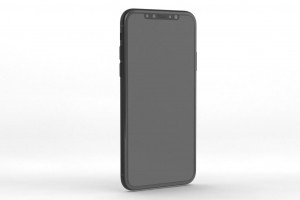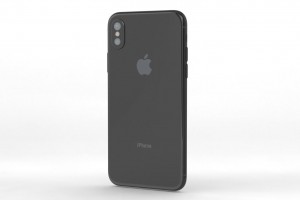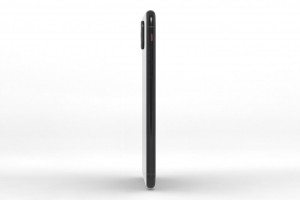 iPhone 8 renders based on schematics by case maker Nodus
And last, but not least, there is the possibility that Cupertino decided to skip the Touch ID on the anniversary model, having the new iris tech fill its place as a reliable (by smartphone standards) biometric authentication method. If you really feel like jumping down the rabbit hole on this one, there is a slight possibility to count the number of ribbon cables coming off the assembly and make some theories based on that. However, we've trod deep enough into the realm of speculation already, so tell us your thoughts on the matter in the comments.
Thanks for the tip Mikke
Related