Apple iPhone X production cost estimated at $412.75
Yordan, 15 September 2017
Apple announced the iPhone X with an eye-watering price of $999 on September 12. Industry insiders in China did an investigation how much each component costs and came up with the total cost of the iPhone X. The sum is $412.75, or 60% cheaper than the retail price.
The most expensive component is the 5.8" OLED panel manufactured by Samsung. It's price is $80 per unit which is way higher than any other part. The NAND memory, acquired from Toshiba is $45 for 256 GB. The 3 GB RAM is half - only $24.
Apple announced the A11 Bionic chipset, which is built by TSMC on their 10 nm process technology. One chipset costs $26 while the modem that is plastered on it is provided by Qualcomm and is $18 more.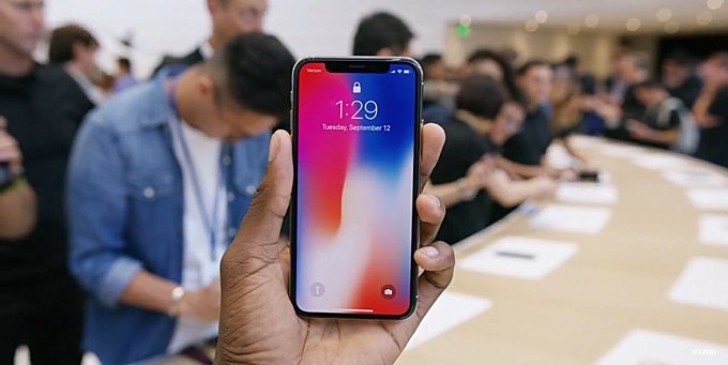 The 3D sensor is also in the expensive category - it is $25. It is packed behind the glass on the front panel which is another $18.
The total sum of all components might be not so high as the end price, but don't let the numbers mislead you - the price does not include the actual manufacturing, logistics and most importantly R&D costs.
The Apple iPhone X can be pre-ordered on October 27 and shipping starts on November 3.
Related
Viewpoint
20 Sep 2017
Lh$
Haha your so funny ! I have had IPhones 4,4s and the 6+ bendy phone . One thing that always struck me about iPhones is they always looked and felt the same...They were never awe inspiring . Money's not an issue for me either. If I want something I ge...
AnonD-677949
19 Sep 2017
iKT
I do agree with you. There's a lot other things we miss from the big picture. It's not only engineers. Software is included as well. But... if the numbers are true apple sold over 70mil iphones for Q1 2017. put them roughly for 300$ each - thats 21 B...
What's funny on both sides of OS that people are so protective like they having stake shares in these companies, typical manipulation. Competition is healthy, especially for us consumers which are shaved for money at the end. We are all pupets f...
Popular articles
Popular devices
Electric Vehicles