iPhone XR is Apple's top seller in the US, XS market share shrinks
Peter, 25 January 2019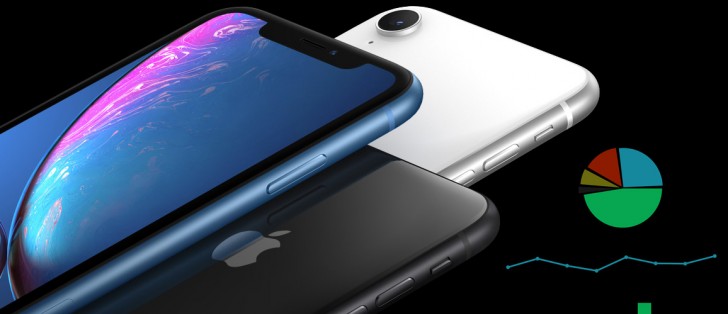 The iPhone XR is often painted as a disappointment and Apple has been cutting production. Still it managed to become the best selling 2018 iPhone model in the last three months of the year in the US.
During the first month of availability, it made up 32% of iPhone sales while the XS duo combined accounted for 35%, based on info by CIRP. The latest report covers the whole final quarter of 2018 and it shows the XR rose as the XS declined.
The iPhone XR accounted for 39% of iPhones sold during the October-December period. It's the most popular single model since the iPhone 7 back in 2016. The XS and XS Max slipped to a 26% share in the sales.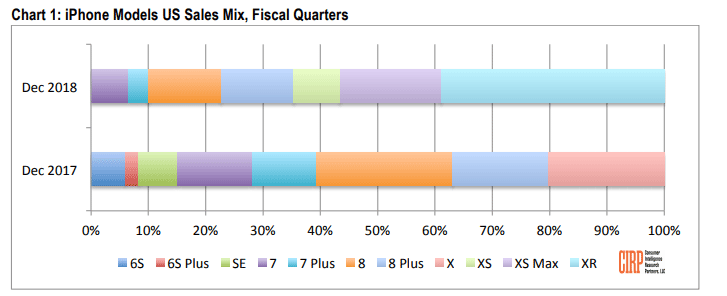 Keep in mind that the XS duo first became available in September, a month earlier than the XR and outside the Q4 window. So, a huge chunk of the XS sales is not included in the chart above.
It's interesting to see that the iPhone XS Max outsold the iPhone XS by a large margin (more than 2-to-1). Usually, the smaller model sells better – just look at the iPhone 6, 7 and 8 generations.
The popularity of the iPhone XR is not all good news for Apple – it's the cheapest of the 2018 models. Even so, the average selling price of iPhones grew to $800 for the fourth quarter of last year.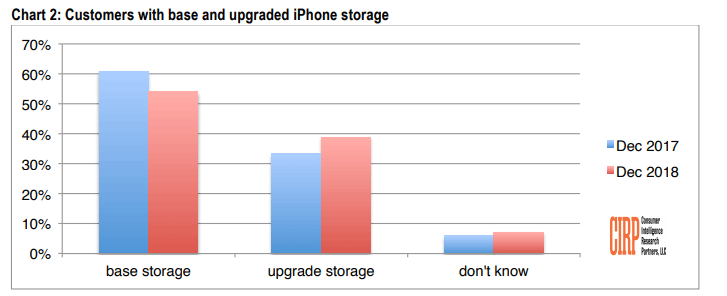 Why? Because fewer people were satisfied with the base storage of the 2018 phones (64GB) and paid for the upgrade. That's at least $50 more for the XR and a $150 premium for the XS models, more for those who got the largest storage.
Source (PDF)
Related
Yeah there are plenty of delusional fans. I've been in the Android camp since Gingerbread.
In all honesty, I wouldn't have been surprised if you weren't
Popular articles
Popular devices
Electric Vehicles