iQOO shows off its 120W fast charger that can fill a 4,000 mAh battery in 15 minutes
Peter, 31 July 2020
iQOO showed off its latest fast charging system, which is capable of hitting 120 Watts. Interestingly, it's faster than Oppo's 125W system – when charging a 4,000 mAh battery, it needs only 15 minutes to hit 100% while the Oppo unit will take 20 minutes.
iQOO uses a slightly different setup. The charger outputs 20V at 6A, then two charge pumps inside the phone convert that to two 5V 12A currents (these pumps are slightly more efficient too, 98.5%). Oppo's system uses three charge pumps to convert the 20V 6.25A from the adapter to 10V 12.5A.
As you can see, the two companies took very different approaches to achieve the same goal. You can watch the 120W system in action in the video below.
iQOO says that it will unveil its first phone with 120W charging support in August. Will it be the iQOO 3 Pro? That model was recently listed by the 3C with only 55W charging, so we're likely looking at a different model (or a Pro+ version at least).
Leakster Digital Chat Station published the image below, claiming that it shows the 120W phone in question (it's clearly an early render rather than a finalized design).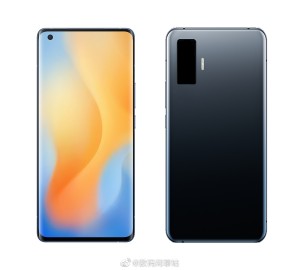 Alleged image of iQOO's upcoming phone with 120W fast charging support
Related
lol I've never received an insult-compliment from someone I was arguing with before
Stick to the facts, please. Power negotiation is governed by standard specification, which itself has evolved over time. Which is why it's unclear which standard applies in this case, certainly IQOO cannot claim it's USB PD compliant, becau...
Lol why don't you go live in a nuclear bunker then? Did you not read the part where I implied that the charge controller will negotiate the power delivered by the charger? Do I have to spell out every painful detail for you? Is your ineptitude r...
Popular articles
Popular devices
Electric Vehicles