It's official: Note7 units in the US will stop charging on December 19, except Verizon's
Vlad, 09 December 2016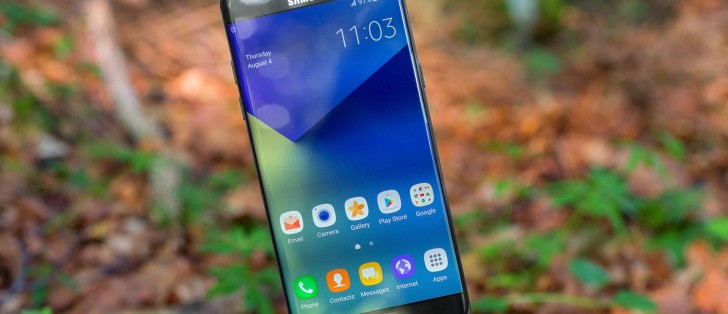 Earlier today we heard that Samsung might be preparing to issue another update for the Galaxy Note7 units that still haven't been returned. Unlike the last one, which limited charging to 60%, this one would essentially render the phone useless, since it wouldn't be allowed to charge anymore. At all.
It turns out that this was true, only the date of the rollout was wrong. It is officially happening, just not from December 15. Instead, the update will be sent on December 19. What this software release does is, in Samsung's own words, "prevent U.S. Galaxy Note7 devices from charging and will eliminate their ability to work as mobile devices".
Edit: T-Mobile will push the update to affected Note7 devices on December 27th.
Interestingly, Verizon has chosen not to participate in the rollout of this update. The carrier has the following to say on the matter:
Today, Samsung announced an update to the Galaxy Note7 that would stop the smartphone from charging, rendering it useless unless attached to a power charger. Verizon will not be taking part in this update because of the added risk this could pose to Galaxy Note7 users that do not have another device to switch to. We will not push a software upgrade that will eliminate the ability for the Note7 to work as a mobile device in the heart of the holiday travel season. We do not want to make it impossible to contact family, first responders or medical professionals in an emergency situation.
93% of the Galaxy Note7 units sold in the US have been returned so far, and this move is meant to make the owners of the remaining 7% finally take their personal safety seriously. Yet since Verizon's units aren't going to get the new charge-restricting update, this means their owners might choose to keep them even after this point. It's unclear what else Samsung could do to entice the holdouts to turn their fire-prone handsets in.
Related
They believe that in the first place N7s doesn't have any issue at all period.
I believe that the problem is not the device the problem is the user. common sense, if you know notice that your gas tan is going to empty and you can't get to your next destination then fill it up before you go...if you know that your phone is gett...
Popular articles
Popular devices
Electric Vehicles