Just in: Apple iPhone X hands-on
George, 04 November 2017
You know how the iPhone 8 and iPhone 8 Plus are just meh - there's only so much life that a glass back and a bump in specs can breathe into a three-year-old design. Well, the iPhone X is anything but meh, and is in our office for review.
While it is always an ordeal when a new phone arrives, the excitement was up a notch this time. Sorry, we just had to do it.
The TrueDepth face mapping tech (a Kinect-like IR camera based system) is fitted in the display cutout on top - a biometric security feature Apple used to replace TouchID on the X - there's just no room for a fingerprint reader on this iPhone. Okay, the back is a perfectly fine location, but not for Apple.
Anyway, our initial trials with FaceID have been encouraging. Facial recognition does seem to work on most occasions, including when wearing sunglasses. On the other hand, unlocking the phone requires waking it up, presenting your face, and then swiping - by the time we're on the homescreen on the X, we could've typed in gsmarena.com in Safari on the 8 Plus.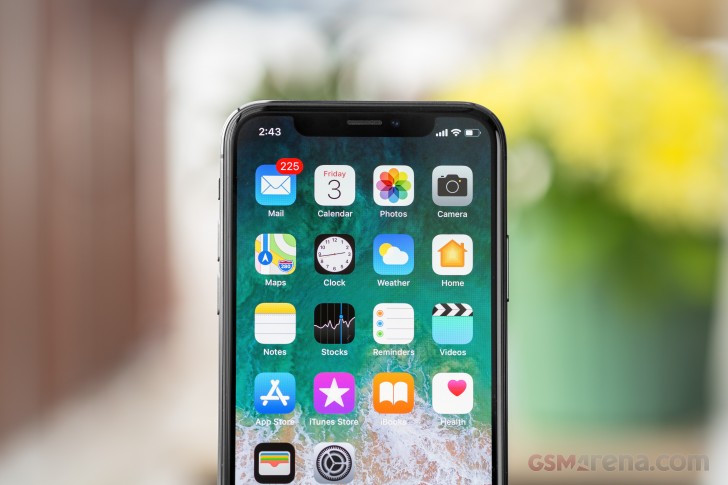 The notch and the horns certainly make that display look like no other. And that's after we've come to accept the new fad for rounded corners and tall ratios. This one is tall too, though with software 'bezels' and safe areas in apps, we are yet to find out just how much actual usable space you have. As developers adapt to the odd shape of the X's screen we might exceed what the iPhone 8 offers, but at this point the two are evenly matched.
In any case, it's looking like one superb display, though we can't support that claim with numbers at this point - review in progress.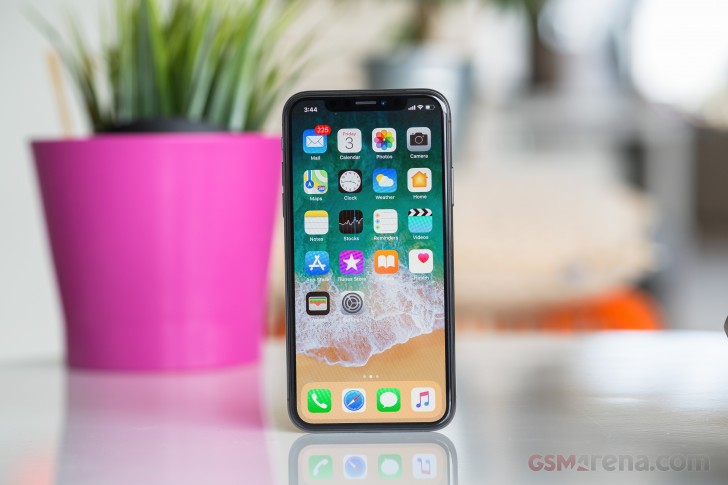 Our getting used to the interactions with the iPhone X is in progress too, and it might be a lengthy process. The omission of the Home button has led to a reimagining of the user interface, and it's not all great. For example, who thought that flicking up to dismiss a recently used app was going to be an issue?
And don't even get us started on the Control center/Notifications shade - pull down from the right horn for Control center, pull down from the notch or left horn for notifications. It's the most intuitive thing, right? Not really. Again, you're going to learn what's where, and a week in you probably won't care - but why does it have to have a steep learning curve?
A few UI quirks aside, it's every bit an iPhone on the inside and that means you're getting a top-quality camera, even better than on the 8 Plus - the tele cam gets a brighter, stabilized lens. We'll be testing it out thoroughly for the full review, but here are a few quick snaps.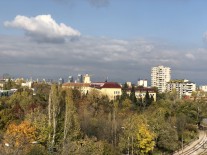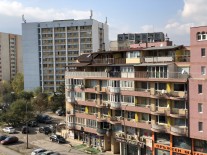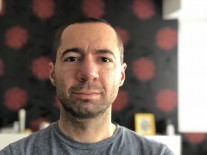 Telephoto camera samples • And a portrait
For a lot more samples, battery tests, benchmarks, and all the usual stuff - be patient and give us a few more days.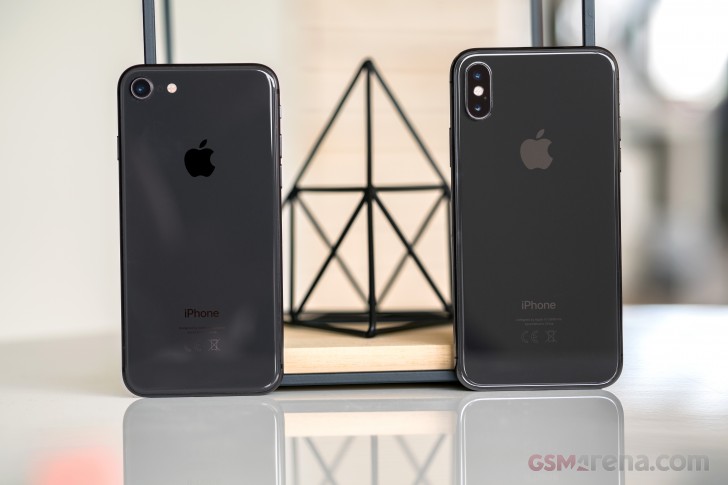 Related
It's just that it's hard to choose which one is to buy! Since I've saved $2,000 since last year. I'm planning to get both.
its simple we have to know if worth paying $1000 for this phone.
Popular articles
Popular devices
Electric Vehicles