Latest Google app teardown hints at Assistant "Ambient mode" and "Shortcuts"
Enrique, 05 July 2019
The latest 'APK Insight' by 9to5Google details some of the findings of a teardown of the latest version of the Google app. Lines of code added hint at preparations for features to come in a future version of the app.
The latest version 10.20 of the Google app reveals codes of strings that would let you execute frequently requested queries by just tapping a button on the always-on display such as things like turning off the bedroom lights, asking for the next day's weather, or playing sounds to go to sleep.
There string that really gives this away is "Do more while your device is locked and charging with Ambient mode." Of course, these are the strings of text that would be displayed to introduce such a feature.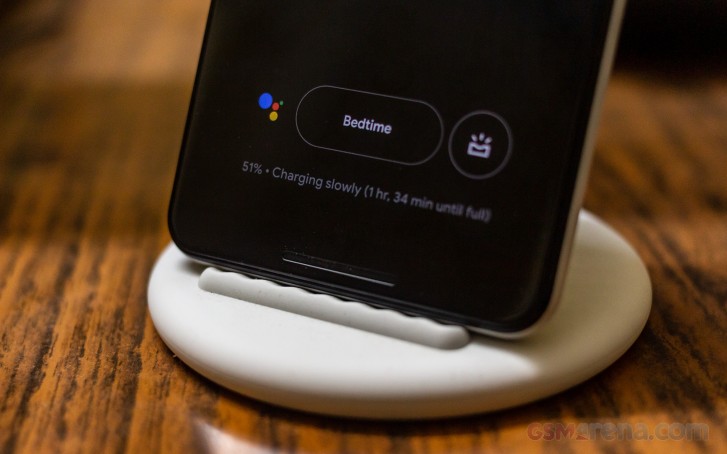 Google Pixel 3 on Pixel Stand
Google's Pixel Stand debuted with the Pixel 3 and already offers some quick actions on the Ambient Display while its charging. It sounds like "Ambient Mode" would be the established name for this interface.
The feature will also incorporate Voice Match, which finally defines the features new behavior. This string is "Use Voice Match to send messages, access your email, calendar, contacts, and more when your device is locked".
For reference, Voice Match was initially designed to unlock your phone by saying "Hey Google" but its behavior has since changed to allow only certain actions while the phone remains locked. For example, you can ask Google for personal calendar and weather queries with a successful Voice Match but need to manually unlock your phone to do things like open apps.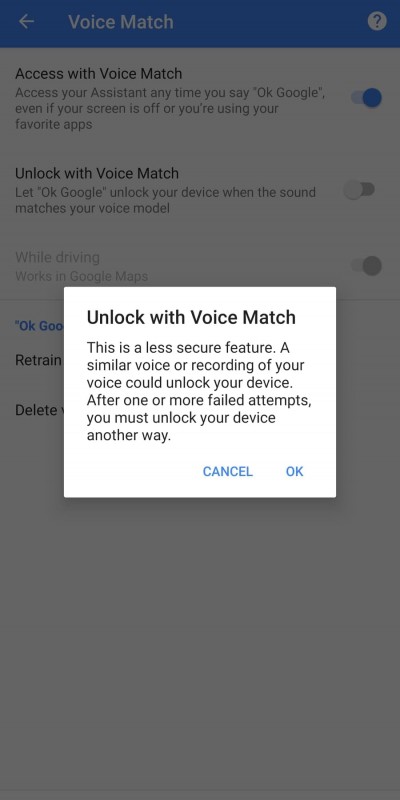 Voice Match used to unlock your phone
There's another string that refers to a "Brief Your Assistant" feature. This one is "Hi, I'm your Google Assistant, here to help you throughout your day! I can be more helpful the better I know you. Which areas would you like some help with?"
Users would be able to tell the Assistant what kind of tasks they could use help with. Presumably, this would let Google Assistant pop in with a notification with tips on how to take full advantage of Assistant.
Finally, the line of code "Browse shortcuts" refers to a marketplace for finding and enabling "Shortcuts" to a device. We wonder if this would replace Google's Routines and offer action macros for automating all kinds of things.
As Android Q goes through its Beta phase, we should see more features trickle down to devices that are currently running Android Pie. Perhaps Google will be ready to announce or enable these features with a future Beta update or with the final release of Android Q.
Check out the Source link for 9to5Google's full breakdown of upcoming Google app features.
Related
Anonymous
06 Jul 2019
Sts
Useless
Anonymous
06 Jul 2019
3@f
Is anyone even using Google Assistant? Even some dumbphones (Jio) have Assistant now, no one is safe from Google listening to its users 0-24. And yes, it is constantly listening to you, otherwise it wouldn't be able to detect someone saying "Hey Gool...
Anonymous
06 Jul 2019
0w7
Google and OEM's removed removable batteries, led flash, headphone jacks, external memory cards etc. And they are giving us useless futures nobody asked for them. What a shame.
Popular articles
Popular devices
Electric Vehicles