Leaked Tensor G2 details examined: same CPU, everything else is getting better
Peter, 19 September 2022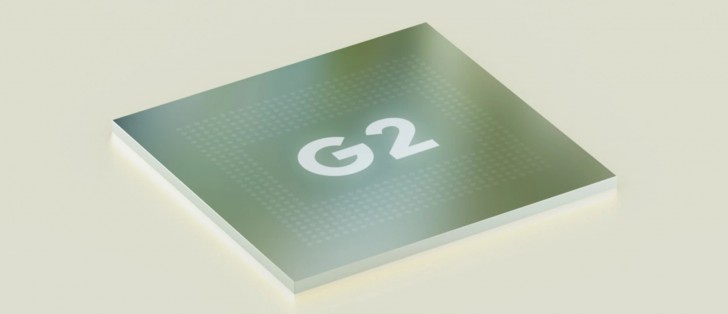 One of the earliest leaks about the Tensor G2 – the new chipset that will power the Pixel 7 series – revealed that the chip will retain the X1, A76 and A55 CPU cores (in a 2+2+4 configuration) as the original. Now developer Kuba Wojciechowski lends more credence to that claim by examining the details of a Geekbench result and others clues.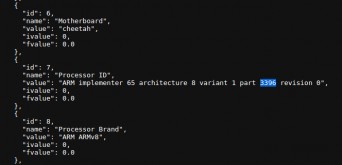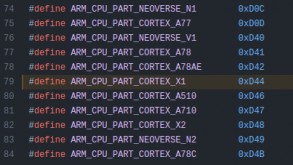 Same Cortex-X1 core as before (note: 3396 decimal = 0xD44 hexadecimal)
The Tensor G2 will reportedly be manufactured on Samsung's 4nm process (the original chip came from Samsung's 5nm foundries), which has enabled mild bumps in CPU clock speeds. The two Cortex-X1 cores have their cap raised by 50MHz to 2.85GHz (though this peak is likely achieved with only one X1 active), the two Cortex-A76 cores have gotten a bigger 100MHz bump to 2.35GHz, based on Geekbench data.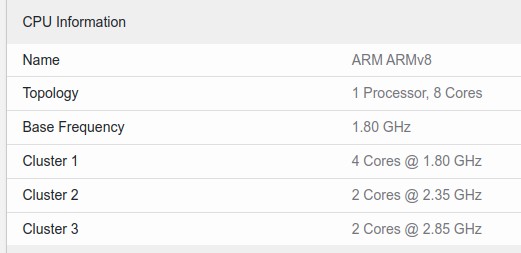 Yes, the G2 is still using A76 cores, even though they were two generations old by the time the original Tensor was released (they were superseded by the A77 and A78). And this is not counting the new ARMv9 cores, which have replacements for all three cores – X3, A715 and a refreshed A510. Going to ARMv9 required too much of a redesign.
Wojciechowski estimates that the clock speed bumps can bring in a 10% (or so) improvement in multi-core performance and barely any for single-core. But the developer also points out that this may not be a bad thing – Geekbench only measures peak performance, not sustained performance. And ARM's recent designs have been focused on delivering higher performance at the cost of higher power draw and heat, which has been giving phone makers trouble.
Anyway, it sounds like the CPU is the only part of the Tensor G2 that hasn't changed much.
For starters, the Mali-G78 MP20 GPU will reportedly be swapped out for the Mali-G710 that we've seen in the Dimensity 9000, for example. ARM claims that the new GPU is 20% faster and 20% more efficient than the G78 for graphics rendering and 35% faster at machine learning tasks. The actual improvement will depend on core count and frequency, so it is still to be determined.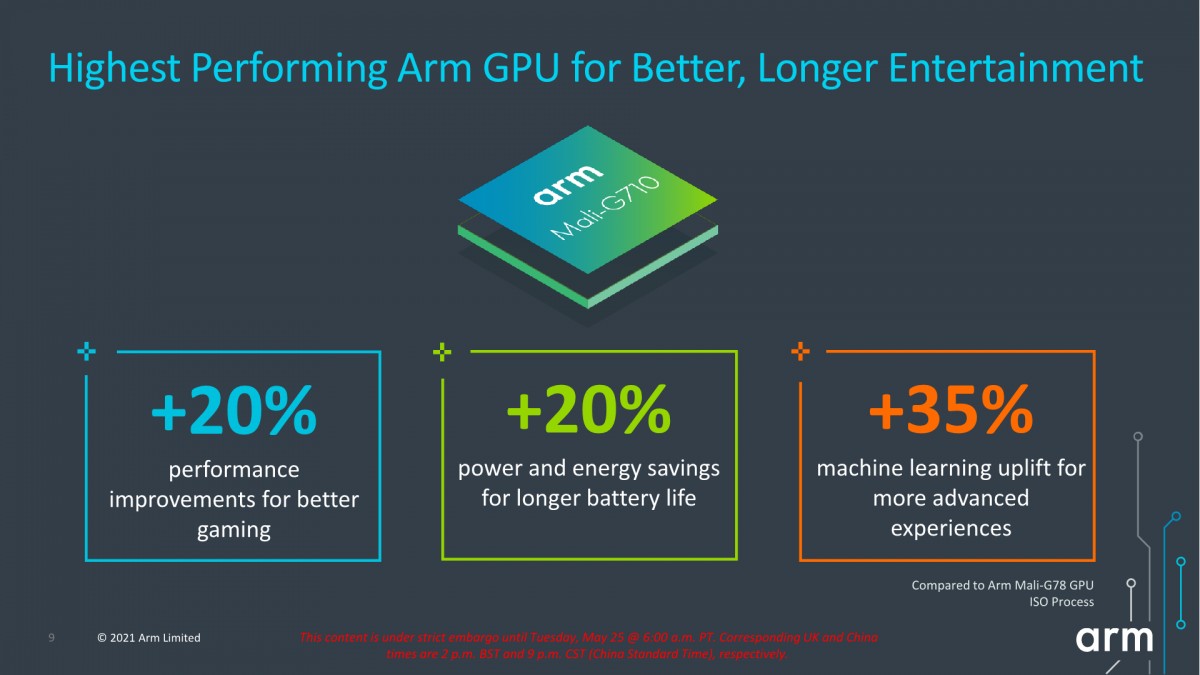 Even though the Tensor chip is named after the Tensor Processing Unit (TPU), the GPU actually does a lot of the heavy lifting in the Google Camera processing pipeline. The TPU itself seems to be a second generation part, dubbed Jaineiro. The Exynos-based ISP may also have been revamped. Overall, the new G2 chip could deliver tangible improvements to image processing and AI tasks.
There is more, the chipset will reportedly feature a new S5300 5G modem from Samsung, that will be based on NR Release 16. This promises better performance, stability and efficiency compared to older Release 15 parts.
There are still some CPU-heavy tasks around, but for the tasks that Google cares about – Pixels are famous for their cameras after all – the new chip should be a definite improvement.
As for what comes next, the Tensor 3 is already in the works and rumor has it that it will be fabbed on Samsung's new 3nm Gate-All-Around process.
Related
That means Tensor is just a rebadged Exynos, with some Google's machine learning stuff added to it.
My pixel 6 pro broke itself on table.Display crack.Buttons its not as was new,for few mounths.But its a good phone.Maybe mine is bad collection.
Popular articles
Popular devices
Electric Vehicles