Legend iPhone 11 Pro with solid gold back sells for over €3,000
Yordan, 25 September 2019
If you think the €1,049 price of an iPhone 11 Pro is just too easy on the wallet, let us introduce you the custom-made versions from Legend Helsinki with back panel, coated in 18K gold for about €3,390.
And if you think that's still cheap - there is also the Emperor edition with the precious stone jadeite instead of a glass back with a custom price, depending on the quality of the stone, required by the user.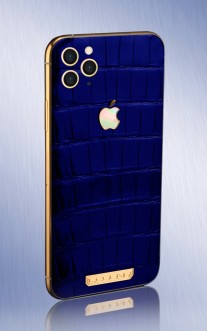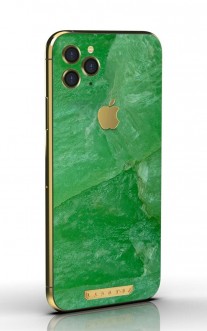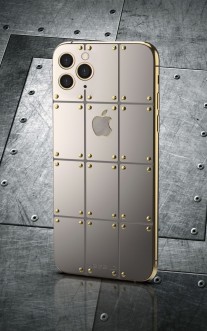 iPhone 11 Pro with crocodile leather, jadeite stone, silver and gold
Legend Helsinki has a bunch of designs that have the same price tag throughout different iterations of the iPhone, but the latest edition is getting some limited variants. One of them is called "Firmamentum" - roughly translated as vault from Latin (its literal meaning is a strengthening, support, prop).
It has a silver plate and plenty of golden screws, along with a mother of pearl Apple logo. It will be manufactured in 10 units and each one will cost €3,490.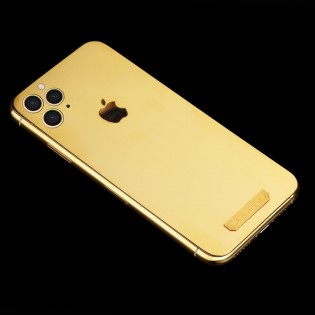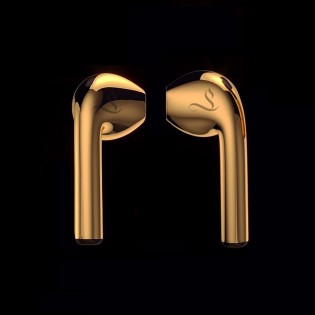 iPhone 11 Pro with 18k coated back panel • AirPods, coated with 24k gold
If you want to flex your wealth while the phone is in your pocket, you can always go for AirPods plated in 24K gold, rose gold or platinum for just €1,190. Legend reminded that every device is customized to customer's request including additional details with hand engraving or stone setting.
The company usually offers the phones with 512 GB storage, although you have to add €130 to the final price if you want the Max model.
Related
IfYouThinkAbtIt
28 Sep 2019
PIh
Imagine if your phone were stolen or missing , they will just either melt your goddamn gold . They just wont care about your gadget .
The 3 camera holes without the black island actually look good, to the point it makes me questions, didn't Apple test a design like this while designing the phone?
Honestly i thought it would cost muuuuuuuuuuch more
Popular articles
Popular devices
Electric Vehicles