Lenovo A7010 is actually the Vibe X3 Lite
Peter, 14 December, 2015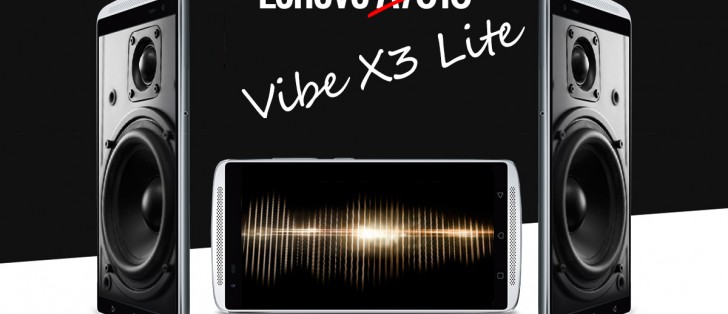 It seems that in Lenovo's roster of yet to be announced phones, one was counted twice. The Lenovo A7010 turns out to be the lite version of the Lenovo Vibe X3.
The X3 moniker hints at three devices – two will be pretty high end and the third will share their design, but will feature some more modest specs.
This Lenovo Vibe X3 Lite packs a 5.5" 1080p screen like the big guys and you get a pair of 1.5W Dolby Atmos speakers with TI OPA1612 amps and a Sabre 9018C2M DAC.
The expected price for the X3 Lite is around €270/$300, so the phone swaps the Snapdragon 808 for a MediaTek chipset and the 23MP/4K camera for a 16MP unit. Also, storage is reduced to 16GB.
Note that the Lenovo Vibe X3 has already launched in China, but this Lite model is yet to officially go on sale in Europe. Also, it's not clear if all there models will be available worldwide.
Related
Lenovo vibe lite x3 and Lenovo 7010 are same just like camera ram memory than what the prize of Lenovo 7010 is 28000 and vibe lite x3 is 14000.its too much difference why? Plz tell me
Lenovo vibe lite x3 and Lenovo 7010 are same just like camera ram memory than what the prize of Lenovo 7010 is 28000 and vibe lite x3 is 14000.its too much difference why? Plz tell me
the price for the x3 there flagship phone is 300 USD ,check your sources geniuses
Popular articles
Popular devices