Lenovo adds an Alexa tablet docking station and a mixed-reality headset to its lineup
Victor, 31 August 2017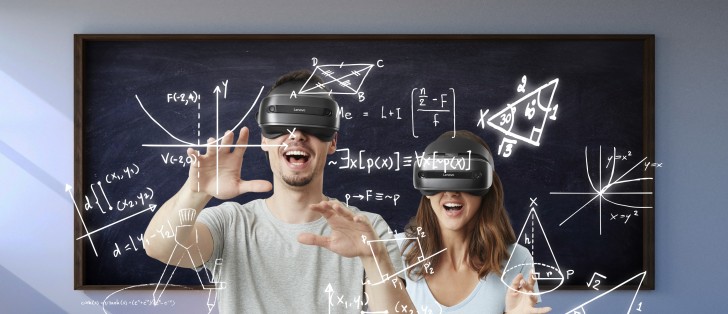 Lenovo Home Assistant
IoT is clearly on an upward spiral with no end in sight. Navigating the constantly shifting and branching field can be a daunting task. But even in this fragmented market chaos, certain trends have started to emerge. For one, it is becoming increasingly clear that most of the industry loves Amazon's Alexa platform, both for her smarts and vast device compatibility skills roster.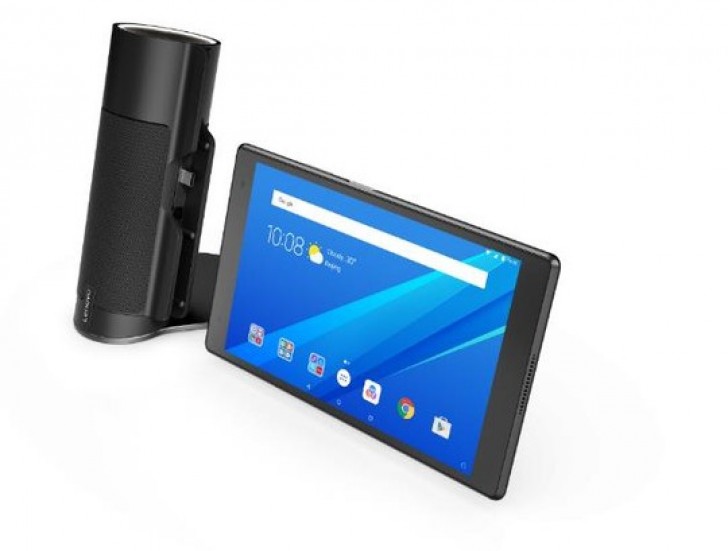 In keeping wit this trend, Lenovo just unveiled its Home Assistant - yet another Alexa-powered, home assistant type device with a twist of its own. Lenovo's angle seems to stem from practicality, mostly, in the sense that the Home Assistant is intended to work together with a recent Lenovo tablet. The officially supported list includes the Tab 4 8, Tab 4 8 Plus, Tab 4 10 and Tab 4 10 Plus.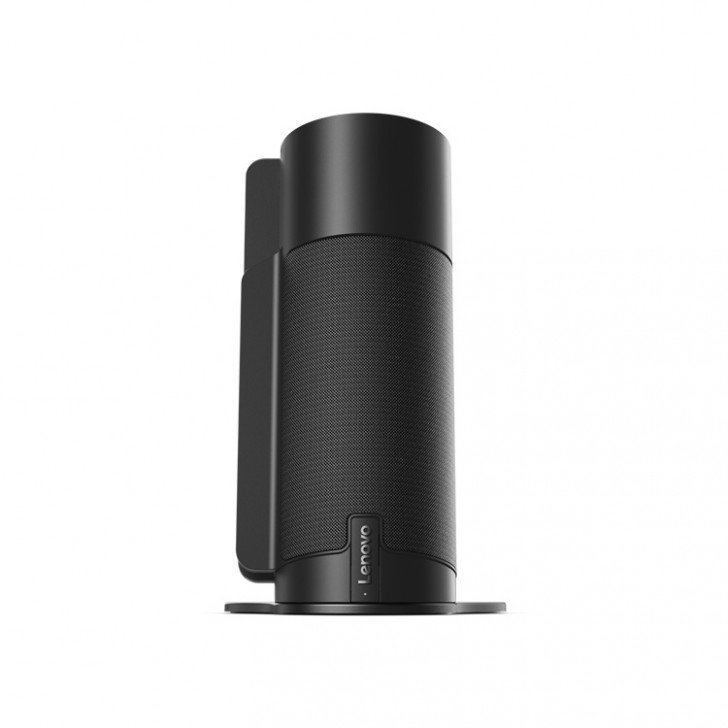 The idea is you grab one of these tablets and slot it into the deice using a side-mounted, conveniently height-adjustable USB Type-C port. That in turn, boots up an app on the tablet, with a custom Alexa GUI. Basically, a take on the Echo Show form-factor, but with a potential usability twist. Lenovo envisions you the Home Assistant as the perfect place to leave your tablet and have it do something other than idle on a table.
We definitely see the angle, but the convenience argument drops quite a bit when you consider the specific tablet ownership requirement and the fact that the Assistant can't function independently without it. Quite the bummer, if you ask us.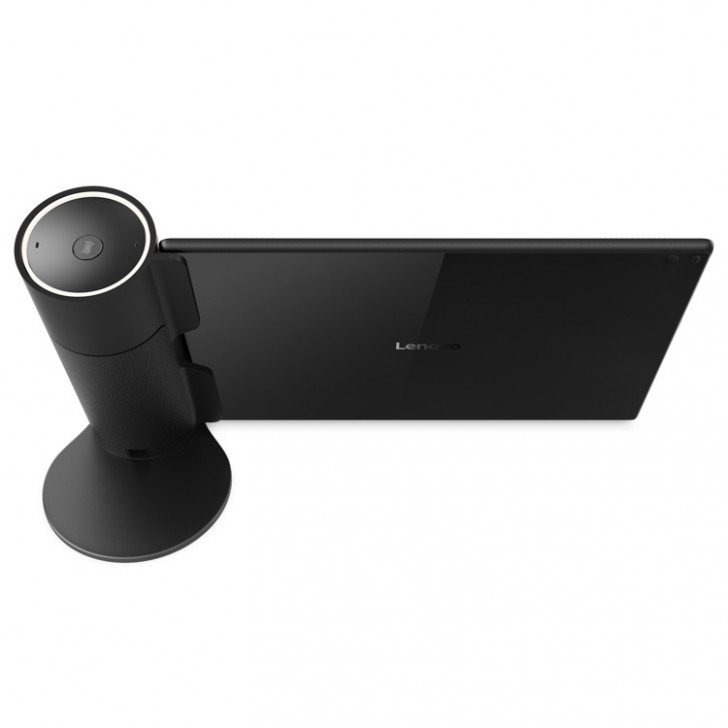 As far as technical specifics go, the device has 2 microphones of its own, sensitive enough to pick up your voice and the "Alexa" trigger word at a distance. It also houses a pair of 3W speakers and naturally, the Type-C port has power pass-through to charge the tablet. Lenovo also put some effort into crafting its custom Alexa GUI, which is not as full-featured as Amazon's app, but seems to handle music playback and playlists a bit better.
We can sort of see this home multimedia angle working for the device, along with is reasonable $69.99 price tag. You can expect it to hit shores in October this year.
Lenovo Explorer
If home audio solutions are not multimedia-rich enough for your taste, meet the Lenovo Explorer. It is the company's take on a Windows 10 AR or mixed-reality headset. This, in itself, describes the rather compact (by comparison) wearable. But, if you are not familiar with Microsoft's ongoing Augmented/Virtual reality plans, they basically boil down to an ongoing effort to present and popularize the technology in a more universal, PC productivity way. The Windows 10 Fall Creator's update is currently at the heart of it all, along with a growing number of apps and productivity tools, beyond the traditional gaming experiences VR is currently known for.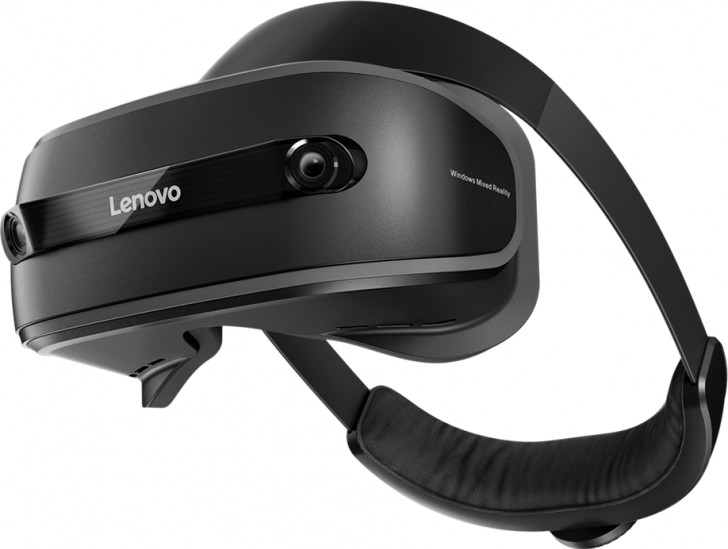 The Lenovo Explorer itself seems to be based on Microsoft's reference hardware design. There are two 2.89", 1,440 x 1,440 pixel displays inside the headset, providing a nice 110 degree field of view. There are also a slew of sensors, including a gyroscope, accelerometer, P sensor and magnetometer, so that the device can be spatially aware. What really differentiates the Explorer from a VR headset are the pair of motion tracking cameras on in front side. These feed its images from the user's surroundings, as well as additional spacial information, without any room sensors or markers.
This is the kind of technology that enables Microsoft's current take on AR - a room populated with floating apps and multimedia content on top. Content is still pretty scarce, but you get the idea. Windows 10 users can currently to enjoy about 15 Oculus and VIVE titles for Windows Mixed Reality at launch, using the Lenovo Explorer. Microsoft will also provide versions of its Word, Excel and Skype productivity offers.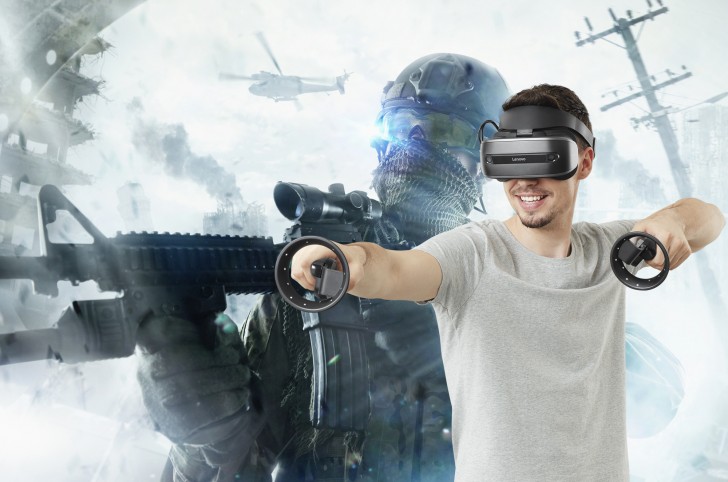 The Explorer is expected to go on sale in October 2017 for $349.99, or $449.99, if you want a pair of Lenovo's wand-style motion controllers for extra flexibility. If not, a keyboard and mouse, Xbox controller or Cortana voice commands could work as well. Still, we won't really know how Lenovo's take on a Microsoft Mixed Reality is really positioned from a value and feature standpoint before other partner offers start saturating the market. It's a leap of faith for sure, but then again, so is the entire concept of doing productivity tasks in VR at his point, so early enthusiast adopters only.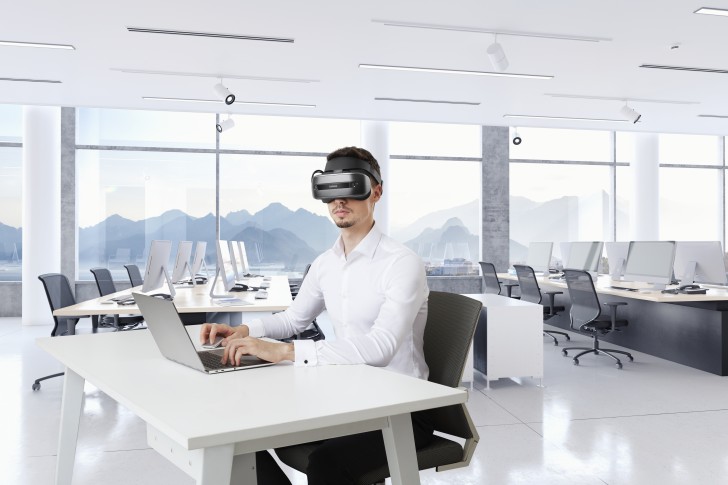 Related
AnonD-632062
01 Sep 2017
3Ye
The guy in the office in the last image looks so lame.
tmave_pivo
01 Sep 2017
TpV
There's an 'educational' video showing one of the possible outcomes: SeaQuest 2032, Season 2, episode "Playtime". Observe how many great inventions either come from the military researches, or end up being used as weapons.
Anonymous
01 Sep 2017
JbG
As if currect VR sokutions were not bad enough they add mixed reality (which is even harder to achieve well... by a considerable amount) to complete the collection of bad products we can from mobile manufacturers. I suggest actually perfecting t...
Popular articles
Popular devices
Electric Vehicles