Lenovo K6 Note review: Noteworthy
Noteworthy
GSMArena team, 11 January 2017.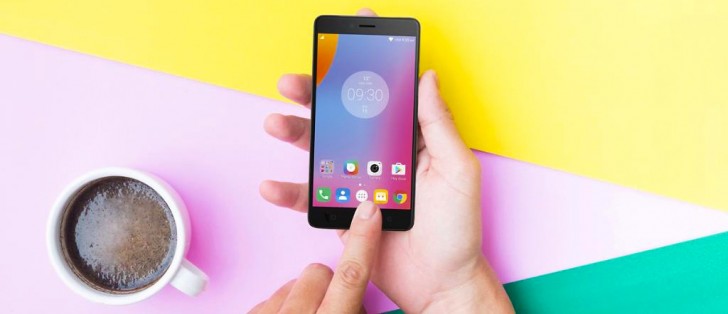 16MP shooter
The Lenovo K6 Note packs a 16MP main shooter. Considering its budget nature, we can't realistically expect to be blown away by it. However, it's a changed Android world out there, and the industry has already proven that $200 can get you quite far regarding image quality if you put the focus on the camera. The Xiaomi Redmi 3S and Huawei Honor 5c, for example, both offer excellent camera experiences.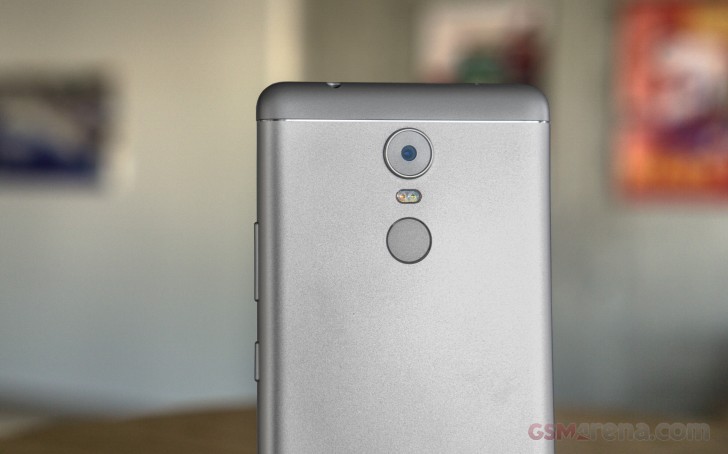 The Lenovo K6 Note offers the phase detection autofocus and dual-LED flash setup of its Note predecessors. We would have appreciated 4K video recording, however, 1080p is as high as the Snapdragon 430 will go.
The camera interface is very streamlined. However, its smarts stretch deep, way beyond the initial impression. All the basics seem to be covered well, apart from the normal and Pro shooting modes, you also get Slow and Fast motion modes, Panorama, HDR and a Nightscape mode. The latter two oddly bear an artistic note in their titles, which is one way of politely stating that they can be used to produce some questionably overdone results, if that is your desire.
The smart draft system takes things to a whole other level. It appears to consist of two distinct parts. First, there is the "Smart" toggle on the main camera UI. When enabled, it does the best it can to recognize the current shooting conditions and adjust itself accordingly. It is quite similar to Sony's Superior Auto mode and tends to work quite well.
Besides that, you also get a Smart composition toggle within the settings menu. Enabling it, calls an AI to monitor your viewfinder and its contents. Once it sees an opportunity to suggest a better photo composition, angle or to simply remind you to level out the horizon, it does so with easy on-screen directions. It is a great system to have.
We do wish there was an easy way to tell which aspect ratio is native to the camera at hand (it is 4:3, by the way) and to adjust camera resolution directly instead through a non-disclosed Maximum and Normal preset.
Still quality on the Lenovo K6 Note is fairly decent. There is some noise to note, but the level of detail is quite good as well. The dynamic range comes off as a bit limited. Some sharpening artifacts can be seen here and there, but other than that, processing looks mature. Edge to edge sharpness is not great, though.
The bigger issue we have with the Lenovo K6 Note camera is the very drastic variation in exposure based on where you tap to focus on the screen. Over- or under-exposing your photo is too easy. It's as if that as soon as you tap an object in your viewfinder, the camera goes into an extreme spot metering mode. Fine tuning exposure in Auto mode is not available either.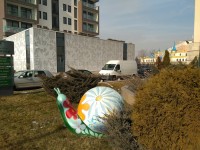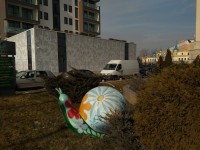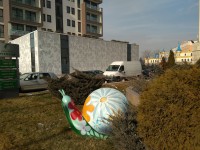 Spot metering really messes with the exposure
As previously mentioned, HDR is available on the K6 Note. In fact, there is more than one mode of it to choose from. Smart can elect to trigger HDR, and it typically does a very good job of deciding when. If you would rather do it yourself, stick to the classic mode. We tried the city one as well, but the results are the very illustration of why some people badmouth HDR.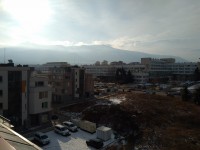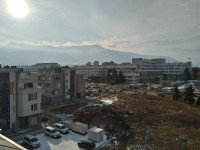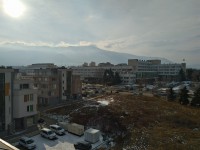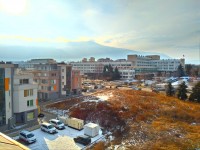 HDR off • Smart with HDR engaged • Classic HDR • City HDR
The Lenovo K6 Note only has a vertical panorama mode where you shoot while you hold the phone in portrait mode. The results are far from great in terms of detail and exposure. At least there are no visible traces of stitching and the shooting conditions were less than ideal.

The 8MP selfie camera is about average as well. Nothing special to note here. Still, you can use it for occasional video calls.
Finally, you can also check how the Lenovo K6 Note stacks up against some competition in our photo compare tool. Our database is quite rich on 16MP samples, so there should be plenty of options to choose from.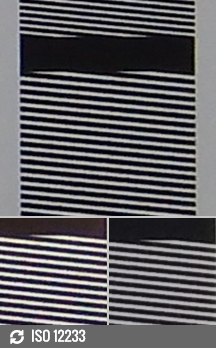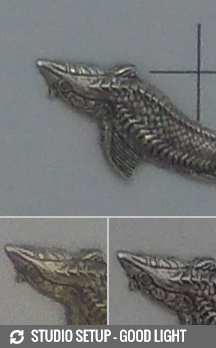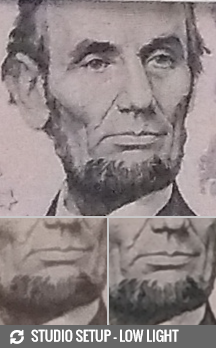 Lenovo K6 Note: photo quality comparison
Video
As already mentioned, the Lenovo K6 Note can only shoot videos at a maximum of 1080p@30 fps. This is a limitation imposed by the Snapdragon 430 chip and is frankly a common one within the budget price segment, with very few offers managing to break the 4K barrier.
As far as the video interface goes, there is a dedicated one, complete with a proper and precise viewfinder, which is definitely nice. The available settings, however, are scarce and only limited to the resolution.
There is also a convenient toggle for the video stabilization. It is electronic only, with no dedicated optical hardware. That ultimately means cropping a bit of the field of view, but it seems to work surprisingly well, which makes it worth using.
Video files get recorded in a standard mp4 format, using the AVC and AAC encoders. The video stream is a respectable 20 Mbps or so and audio is captured at 96 Kbps, 48 KHz in stereo.
Regarding video quality, there is more to be desired in terms of detail and noise. However, considering the K6 Note's budget nature, we can't complain all that much.
You can also download an untouched sample (10s ~ 26MB).
Last, but not least, here is our video compare tool, so you can see how the Lenovo K6 Note stacks up against competitors.
Anonymous
22 Mar 2021
akp
Install volume booster goodev
Switch the Dolby atmos toggle to on. Select match volume/ level volume to "on" in the Dolby atmos application (preferably, in the custom mode). Your problem of loudness in headphones will be solved to some extent.
I have Lenovo k6 note. But this mobile volume is very low. So, please help me for increase volume.