Lenovo Phab2 Pro is the first Tango smartphone
Vlad, 09 June, 2016
As rumored recently, Lenovo has today taken the wraps off the first Project Tango phone. It's the Lenovo Phab2 Pro, and it's been more than a year in the making. This follows the Tango tablet that launched in 2014, after the original Tango announcement earlier that year.
The point of Tango is to have an AR experience that 'disappears' into the background, isn't obvious but is useful and helps you do stuff easier and better. Google thinks these AR features are going to become the next GPS, so to speak.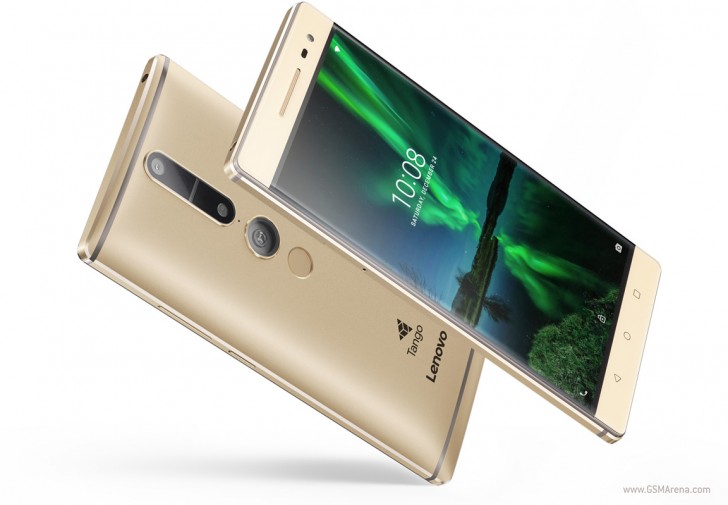 The Phab2 Pro has a metal unibody, and you'll be able to buy it in gold or silver. It comes with a 6.4-inch QHD IPS touchscreen, and no less than four cameras. There's an 8 MP selfie camera on the front, a 16 MP main camera on the rear, as well as a depth camera and a motion tracking camera - also on the back. The handset runs Android 6.0 Marshmallow and has a fingerprint scanner and a beefy 4,050 mAh battery. It's powered by Qualcomm's Snapdragon 652 chipset and can record sound in 5.1 surround thanks to Dolby Atmos technology. 4GB of RAM and 64GB of expandable storage are in too.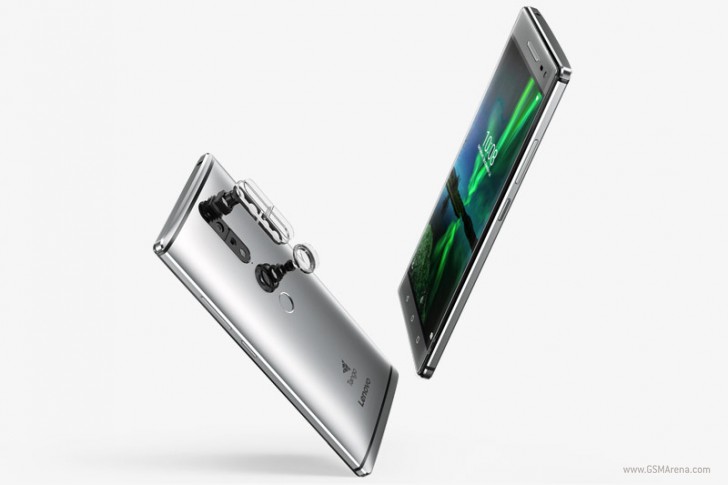 Thanks to Project Tango, the phone uses the motion tracking and the depth sensing cameras to learn areas, so it can recognize places (say, rooms) in which it's been before. It's able to map physical spaces, it can track objects, and it can project virtual effects in what is a real-world space. It can help you navigate indoor places or provide contextual information about the objects it's seeing. A special app store for such Tango content is promised by Lenovo to ship on the Phab2 Pro, and it will house around 25 apps at the beginning and possibly 100 by the end of the year.
The Lenovo Phab2 Pro will become available online in August and in stores in September. You'll find it globally, while in the US it will be sold by Best Buy. It will cost $499 unlocked. Lowe's home improvement stores will have the Phab2 Pro available too, and it will even be used to demo furniture, flooring, and whatnot, so you can see how any such product will look in your home before you purchase it.
Related
Lol... Nice one bro, but I wonder why would your kidnapper allow you send that to cops, or wait, allow you to capture their room,,,,, and wait, i thought even a polite kidnapper would actually tie your hand or seize your phone !!!
Your statement is nonsense stop trolling kid
now this is something I am looking forward to own.. very innovative!
Popular articles
Popular devices
Electric Vehicles