Lenovo Vibe K5 Plus review: Positive vibes
Positive vibes
GSMArena team, 25 April, 2016.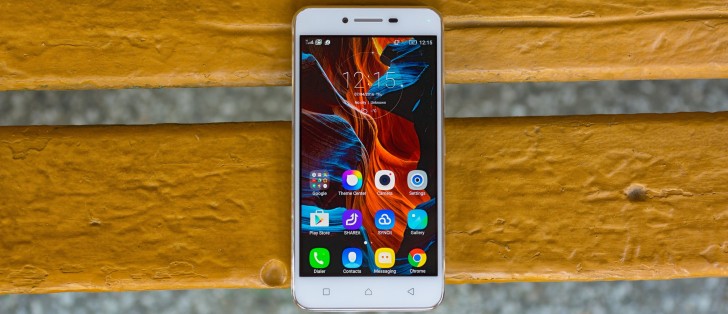 Gallery
The Vibe K5 Plus uses a non-customized AOSP gallery. You're greeted with a grid view of your albums, and you can easily create a new one. Inside the album the images are displayed two-a-row, and no pinch gesture is going to change that.
The editor, on the other hand, is a bit more powerful. It offers the obvious cropping, rotation and mirroring, color filters and picture frames, but also more serious editing like curves adjustment.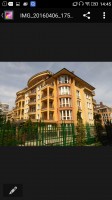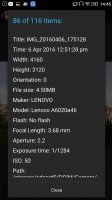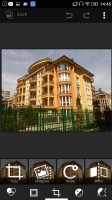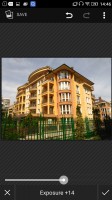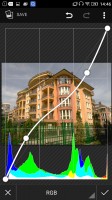 Viewing an image • Detailed properties • Editing an image
There's no dedicated video player, the task is handled from within the gallery. There's little in the way of features other than looping the video.
Music player
The music player is a similarly barebone app. It has the usual tabs for artists, songs and playlists and can pull album art and subtitles off the internet.
The K5 Plus comes with Dolby Atmos certified audio enhancements. They're accessed from the settings menu where the Dolby Atmos screen holds the equalizer and other settings. You can change different modes (Movie, Music, Game, Voice, Custom), each getting its own 5-band equalizer setting. Additionally, you have things like surround virtualizer, dialogue enhancer and volume leveler.
FM radio
The Vibe K5 Plus comes with an FM radio receiver. It lacks RDS so you'll need to enter station names manually. You can assign favorites and record off the radio, and you can play through the loudspeaker, but you need to have the headset plugged in to serve as the antenna.
Audio is loud and mostly clear
The Lenovo Vibe K5 Plus showed perfect clarity in the first part of our audio quality test. When attached to an active external amplifier, the smartphone produced great scores top to bottom and had nicely high loudness to complete the excellent showing.
Damage from plugging in our standard headphones consisted of a notable stereo crosstalk increase and some drop in loudness, but the latter still remained very good. A really good performance for any phone, which given the price range of the K5 Plus is downright impressive.
Here go the results so you can do your comparisons.
Test
Frequency response
Noise level
Dynamic range
THD
IMD + Noise
Stereo crosstalk
Lenovo Vibe K5 Plus
+0.02, -0.08
-93.8
92.8
0.0037
0.034
-91.3
Lenovo Vibe K5 Plus (headphones)
+0.09, -0.03
-93.5
92.6
0.070
0.075
-49.0
Lenovo Vibe K4 Note
+0.05, -0.05
-93.3
89.3
0.0039
0.012
-93.6
Lenovo Vibe K4 Note (headphones)
+0.03, -0.07
-93.6
89.4
0.0035
0.015
-60.5
Huawei Honor 5X
+0.02, -0.08
-93.4
90.1
0.0028
0.012
-93.4
Huawei Honor 5X (headphones)
+0.10, -0.03
-92.9
89.8
0.0048
0.071
-78.2
Samsung Galaxy A5 (2016)
+0.02, -0.07
-94.3
92.2
0.0065
0.010
-95.0
Samsung Galaxy A5 (2016) (headphones)
+0.42, -0.01
-93.4
87.1
0.029
0.254
-53.0
Huawei G8
+0.02, -0.08
-93.4
90.1
0.0028
0.012
-93.4
Huawei G8 (headphones)
+0.10, -0.03
-92.9
89.8
0.0048
0.071
-78.2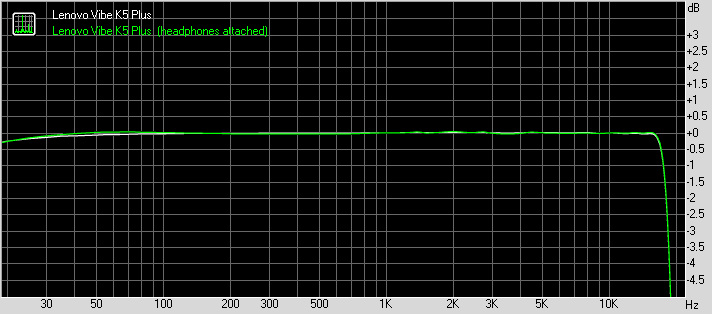 Lenovo Vibe K5 Plus frequency response
You can learn more about the tested parameters and the whole testing process here.
Anonymous
01 Oct 2019
L5f
The worst phone ever. The quality built isnt represent a big brand like Lenovo. The display starts to fail at three month from new. Today i have a walkie talkie, because the display responds like a glass from the windows. Warranty dont exists. Very d...
Anonymous
16 Jul 2018
U{R
This phone is very very bad battery is very very bad