LG and Best Buy are practically paying you to get a V40 ThinQ on Sprint until Sunday
Vlad, 08 February 2019
There are good deals, there are great deals, and then there are those deals that are rather shocking. Here's one. Until Sunday, if you buy an LG V40 ThinQ for Sprint from Best Buy, not only are you paying an incredibly low amount of money for what is still the Korean company's top of the line smartphone, but you'll also receive a free TV.
Let's go through the details. You can have the V40 for Sprint from Best Buy for just $15 per month using its two-year installment plan. That adds up to a grand total of $360, and this would be a great deal even so. But it doesn't stop there - register at this website after you bought the V40, and LG will send you a free 49" 4K TV, worth $500.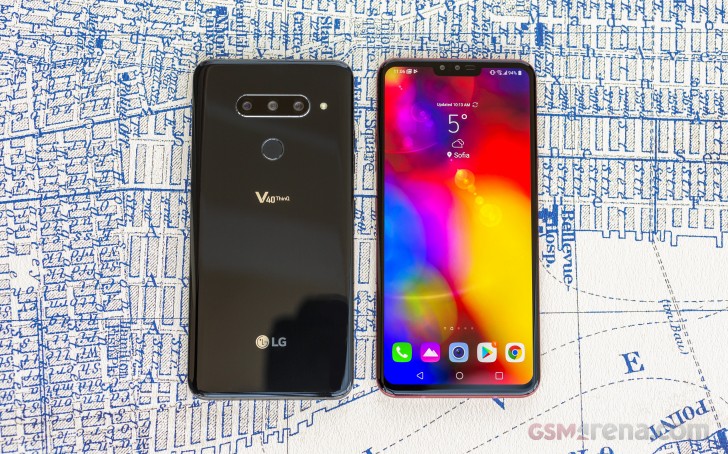 To make this whole thing come true, you'll need to redeem the free TV offer until February 21. You can also grab the V40 on Sprint's Flex Lease system, in which case you only pay $15 per month for 18 months ($270 in total), but then you don't own the phone and will have to return it once you pick the next device you want to lease.
The main caveat here is that you will have to activate a new line or account at Sprint. Otherwise, the payments for the phone go up to $30 per month (if you're already the carrier's customer and don't want to add a new line).
Related
Whats bad? For example updates. For another example when Nokia gives to their phones PIE, LG phones gets Oreo. When they start receiving Pie Nokia will use long time Android 10 and many other brands too. Samsung for example is also bad in ...
Troll.... Whats the bad???? I have g4 v10 and g6... Whats the bad??? Can u explain You dont have lg devices. So stop saying the bad of what??? Can you only mind on your favourite company and phone??
Popular articles
Popular devices