LG announces the Optimus 4X HD, to be showcased at the MWC 2012
23 February, 2012

Another day, another new LG phone. Today we will be talking about the new Optimus 4X HD, one of the most exciting phones to come out of LG recently. From the name you can tell that it will be a successor to the Optimus 2X, which it is, and it improves upon the older model in almost every way.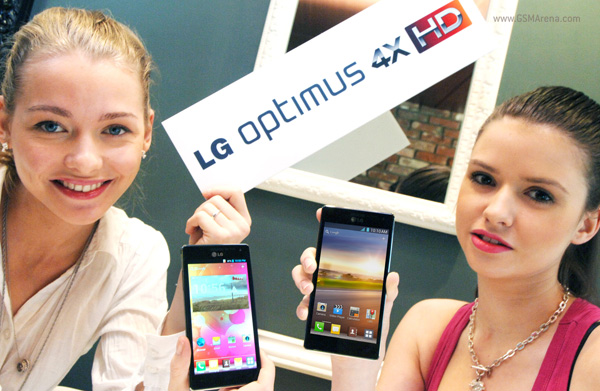 For starters, you have a massive 4.7-inch, 1280 x 720 resolution IPS display. Powering it will be Nvidia's Tegra 3 processor with its 4-PLUS-1 architecture, featuring four performance cores handling graphic intensive tasks and one companion core for everything else. Then there is 1GB of RAM, 16GB internal memory, 8 megapixel rear camera, 1.3 megapixel front camera, MHL, DLNA and a 2,150mAh battery. Despite all of this though the phone will only be 8.9mm thick.
The Optimus 4X HD will come with Android 4.0 Ice Cream Sandwich out of the box, but LG will also be running its custom skin on top, as can be seen from the pictures. Also, the Optimus 4X HD will have dedicated keys below the display, unlike the virtual keys on the Galaxy Nexus.
The Optimus 4X HD will go on sale in Europe in the second quarter of this year. For more information, we will have to wait for MWC.
Related