LG Arena expected with a European price tag of 399 euro
26 March, 2009
The LG flagman KM900 Arena should become available any moment now, but up until the price was still unknown. Reputable online stores are already displaying the Arena - it's obviously going to cost you 399 euro to get one of the most innovative products expected in the first half of this year.
As we already informed you, the LG Arena will start selling first in Europe in the end of March. The LG Arena will introduce the LG's new S-Class touch interface to the market.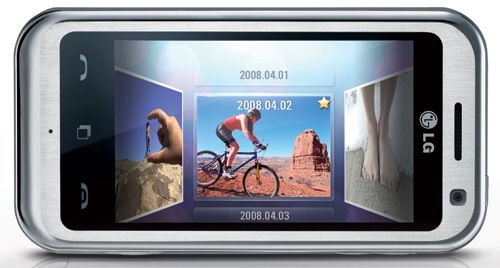 As some reputable online stores confirm (among which Amazon.de), the LG Arena will have a starting price of 399 euro (around 540 US dollars).
Related
Received my phone yesterday, got a great deal with orange. Previously had an LG Viewty, but this phone has beat it by far. Great little multimedia phone with a 5mp camera and lots of storage space. Just wish it had a sytlus as I am so used to us...
this is quality! just had a play, we like...small, responsive, multimedia very very good, buy one!
hi all this the the phone of the year man....superb....lovely....
Popular articles
Popular devices