LG BL40 New Chocolate to be available worldwide in October
04 September, 2009
Europe will be the first to get a taste of New Chocolate - LG BL40 - the forth in the proud line of Black Label phones, will be released across Europe this month, while the rest of the world will have to wait till October. In the UK, the LG BL40 will be available through the Carphone Warehouse and Orange.
We guess you already know the key LG BL40 New Chocolate feature from all these publicity shots - it's got an extra wide screen. 21:9-wide to be exact, with a generous 4" diagonal and 800 x 345 pixels resolution and capacitive technology, which makes it multi-touch capable. At first, you might think that this is for the sake of excellent movie playback.
And you'd be partially correct, "partially" because it's not the only reason. The resolution may be lower than WVGA but the size and aspect ratio of the screen ensure that the BL40 will fit most pages on the screen in landscape mode with text remaining readable.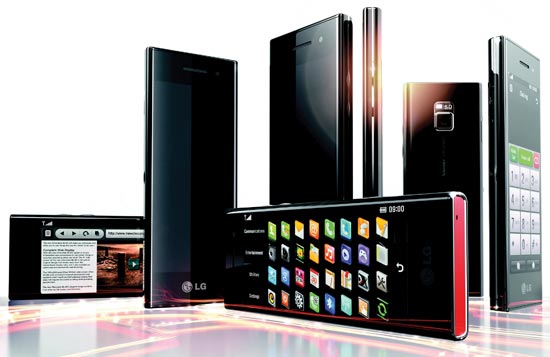 That's not all either. The Dual Screen UI lets the LG New Chocolate split the screen in two, which can greatly improve the usability in some cases. Check out the part on the email app in our preview for example (at the bottom of the page).
The internals of the LG BL40 New Chocolate make sure everything goes flawlessly - from the DivX support in the video player plus TV out and Dolby Mobile, to the 7.2Mbps HSDPA and Wi-Fi giving the browser a fast connection to the Internet. The 5-megapixel camera offers great performance too - we are quite impressed by the results even in the pre-production stage it was when we tested it.
Related
saheedmohammed6@gmai
10 Sep 2009
mV$
Is this item available for sale?
Paulo-Carapinheira
08 Sep 2009
3pX
Ppl it's an amazing mobilephone.Very espectacular.A litle bit longer but very nice.I loved that device.I wish the Optimus network Portugal bring that exclusively for him clients to Portugal.Nice phone with very good features.
pls man urll havent even seen the phone yet im sure its better than wat urll have at the moment
Popular articles
Popular devices
Electric Vehicles