LG G5 for AT&T, Verizon, and Sprint can be bought for only $349.99 with free accessory bundle
Vlad, 27 December 2016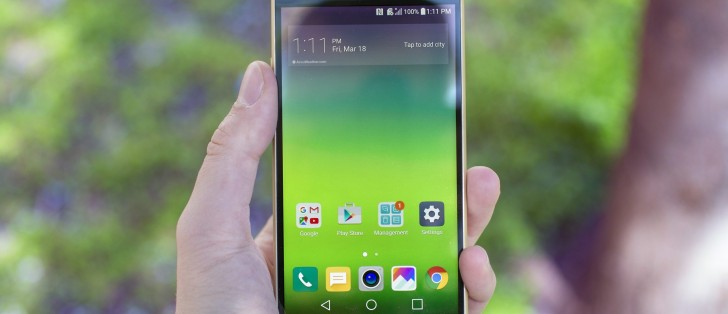 Not long ago you were able to pick up an unlocked LG G5 for just $400, but that deal isn't available anymore. Thankfully, however, something even better came along in case you're interested in LG's flagship smartphone and don't mind having AT&T, Verizon, or Sprint as your carrier.
Best Buy is now offering the LG G5 for just $349.99, as part of its latest sale. What's more, for the price you also get a free three-piece accessory bundle, though its exact contents remain a mystery. The devices going for this price are meant to be used on AT&T, Verizon, or Sprint, and you'll need to pick the carrier when you make the order because the handset you're getting will be locked to that network.
On the other hand, if you're already a customer of one of them, or don't mind switching, you are saving a lot of money on the G5 and won't need to use any installment plans to buy a phone from your carrier. Thus your bill will be smaller overall. Best Buy isn't saying how long the deal will be up, so make sure you take advantage of it as soon as possible if it interests you.
Related
Anonymous
28 Dec 2016
4Jw
Link doesnt work and not seeing this deal on their website.
Anonymous
28 Dec 2016
jej
t-mobile had this for $199 via monthly credits.. Now of course you would have to keep it for two years but anybody looking for a cheap good phone, that would be a good deal.
Popular articles
Popular devices
Electric Vehicles