LG G8 ThinQ gets tortured in video durability test
Vlad, 03 May 2019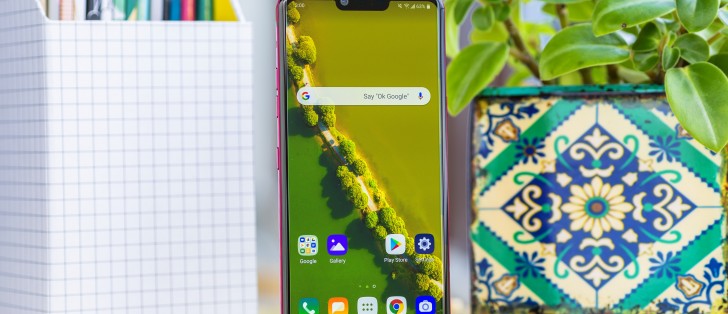 The LG G8 ThinQ was unveiled back in February at MWC, to much less fanfare than its Korean rival Samsung's flagships. Despite the lack of hype, before and after release, it's still a pretty interesting handset nevertheless. But the most important question is undoubtedly: how well can it survive a torture test?
As always, we turn to Zack from YouTube channel JerryRigEverything to answer that question for us in video form. Like all of these durability tests, he starts out by scratching the phone, then goes on to burn its screen, and finally tries to bend it.
Spoiler alert: the G8's glass scratches at a level 6 on the Mohs hardness scale, with deeper grooves at level 7. That's par for the course with any other device using Gorilla Glass - LG went with the fifth generation in this case. Since the G8 comes with an OLED display panel, pixels are forever damaged by having fire applied to them for 18 seconds. Finally, the handset flexes when bent, but it doesn't break. So overall this is a solid smartphone, if you are to judge that attribute by these specific tests only.
Related
not really the G8 can be found in regions outside america with 3 cameras and the american version has only 2 cameras...and the notch is not that big...though the face unlock is the most secure in any android device...you can fol the rest with just a ...
Well to me LG was always a lot more pricey than they should be for what they offer.
Popular articles
Popular devices