LG G8 ThinQ's battery is permanently sealed, no DIY replacements possible
Vlad, 09 May 2019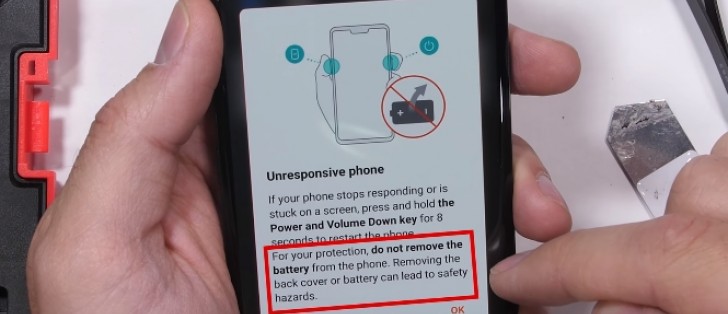 LG's software sometimes feels like it hasn't caught up with the past couple of years or so. It still presents a warning about not removing the battery - in a world where all companies (including LG) have long moved on from phones with removable backs. While for most LG handsets this dialog is just a reminder of how badly its software needs a massive rethink, for the G8 ThinQ it's actually got a (very disturbing) point.
See, pretty much any phone you buy today will have the battery sealed, but that doesn't usually mean it's not replaceable. You can take the device to an authorized repair center, or, if you're more adventurous, order a new battery online and a few necessary tools and then disassemble the phone yourself - warranty be damned.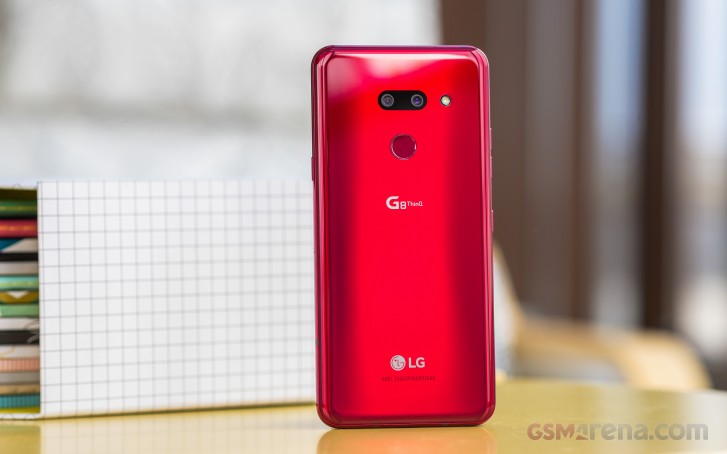 But LG's not kidding about the G8's battery messing things up if it's removed. It turns out it's secured into place with permanent adhesive. Not pull tabs, not "magic" pull tabs, not gentle adhesive. No, this stuff is serious and dangerous. When you try to remove the cell you can easily end up bending it, which can crush the anode and cathode layers together, potentially causing sparks, or even explosions. So no matter how much of a DIY mindset you have, if you buy a G8 it's safe not to try replacing the battery yourself.
This has been discovered by Zack from YouTube channel JerryRigEveyrthing, while he was performing one of his signature teardowns - with the G8 being the star this time around. Watch the video below to see for yourself how hard it is to get that battery out.
Aside from this, the G8 actually isn't very hard to take apart and other components are quite easy to get to. Not only that, but the internals are pretty modular, so replacing only what goes bust is doable. Except for, you know, the battery.
Related
Well even the home appliances are very good but there are still companies which are much better. Such as Miele for waschmaschine, dryer maschine, Freezer, Refridgerator etc. Such as Sony for TV, DVD oe bkzueray recorders, audio or home cinema et...
AnonD-732843
13 May 2019
T4t
Life's good in the home appliances division. Life's gone in the mobile division. Lol, very well said.
AnonD-732843
13 May 2019
T4t
"You are on this earth to work and spend like a good slave, nothing else." - Whom conceived such an agenda to be exercised upon this beautiful world? Certainly not God? I ask because that type of brainwashing control is definitely not happening ...
Popular articles
Popular devices
Electric Vehicles