LG included Desktop mode with its Android 10 update
Peter, 22 January 2020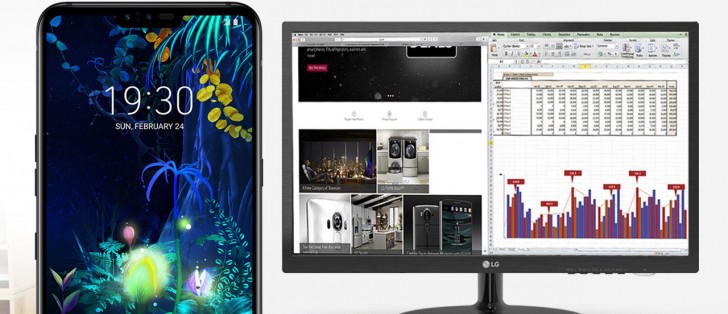 For some reason LG kept this on the hush-hush, but its Android 10 update comes with a custom Desktop mode, similar to the ones offered by rivals Samsung and Huawei. This feature was discovered by Carlos Bagnell while browsing through his updated LG V50 ThinQ 5G.
Android 10 has a Google implementation of Desktop mode, but it isn't particularly good. The LG version does a much better version of spanning large displays (though it is itself in need of some polish).
Check out Carlos' demo below:
Watch #SGGQA 130: FBI iPhone Unlocking, EU Charge Cables, Android 10 on the LG V50 from SomeGadgetGuy on www.twitch.tv
LG's Desktop mode supports resizable windows allowing for PC-like multitasking. You'll need a USB Type-C to HDMI adapter to hook up a monitor and you'll want a keyboard and mouse.
The V50 started receiving the Android 10-based LG UX 9.0 about a week ago. A couple of other devices recently made the jump too, the LG G8 ThinQ and LG G7 One. If you updated yours and have an adapter and monitor handy, you can try out the new Desktop mode.
Related
You must have been living under a rock. Did you know LG was the first to introduce 21:9 aspect ratio? Did you know LG was the first to introduce the wide angle lens camera on smartphones? Bet you didnt. You only know how to complain
at stealing stuff before they're brought to the market by the ones that did the actual R&D
actually LG has been ahead of the curve many times, in both hardware & software, but this is sadly ignored by the masses. e.g. the MIL certification is itself far ahead of the curve when cheapo chinese companies are yet to even get decent IP...
Popular articles
Popular devices
Electric Vehicles