LG officially reveals Quick Cover case for unofficial LG G5
Ricky, 10 February, 2016
LG is at is again, after teasing the LG G5ís newest Always ON display, the company has introduced its Quick Cover case for the LG G5 which now has a mesh design that allows touch gestures through to the screen.
This reminds us of the HTC One M8ís dot-case that allowed certain functions of the phone with the cover still on.
The mesh design takes after the K10ís quick case and allows the user to answer calls, dismiss alarms, check notifications, and check the time on ďthe Always-ON Display of the yet unseen LG G5 even with the cover closed.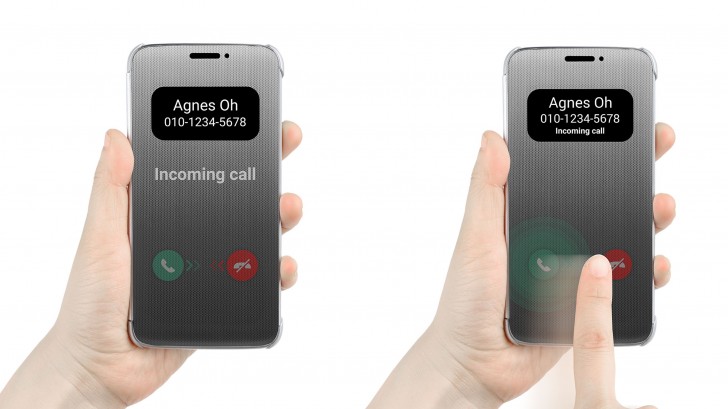 It looks to us like LG wants some attention, especially after fully rendered images of the Galaxy S7 were leaked.
Anyway, LGís Quick Cover will be on display at Mobile World Congress along with the LG G5. We canít wait to see what LG has to offer this year!
Related
because US can only make overpriced things.
They will succeed if they are not STUBBORN to keep the same LAME 3000mah battery on an even lager 5.6". And if they release a 5" flagship variant not the LOWLY G4 Beat beaten by S6, iphone6s and Z5C.
Its the year of the monkey!! New mobiles with awesome tech B)B) Cheers to all!!!