LG Optimus G for AT&T and Sprint review: Double impact
Double impact
GSMArena team, 16 November 2012.
Final words
LG has made a massive leap forward in the United States with both the Optimus G for AT&T and its sibling for Sprint Wireless. In the past, the LG devices hardly topped any sale charts. This time around however, the LG Optimus G deserves a spot at the top of your shopping list for smartphones.
The raw performance of the LG Optimus G is nothing short of superb - you will never feel short on processing power with the latest quad-core silicon and 2GB of RAM at your service. There's a flagship look and feel to the device as well - a first in the US for quite some time.
Of course, things would be too good to be true, had the LG Optimus G turned out to be perfect. The camera performance for both the 8MP and the 13MP units is far from the best out there. We also don't believe that a flagship device with such hardware should launch with Android 4.0 Ice Cream Sandwich this far into 2012.
The LG Optimus G for both AT&T and Sprint Wireless is keenly priced at $199.99 with a two-year contract. This is a fair amount of money to ask for hardware, which will easily carry you through one upgrade cycle.
The two-hundred dollar price range however, is currently nothing short from a battlefield in the United States. Each manufacturer is offering its best gear in this price range, with some worthy mentions priced even lower. Here are some alternatives to the LG Optimus G.
We must begin with the Google Nexus 4. The LG made handset is practically a hardware twin of the Optimus G, but runs Google's latest Android 4.2. It costs $299.99 commitment-free and $199.99, if you sign a contract with T-Mobile. Keep in mind though, that the Nexus 4 makes a certain compromise on internal storage and it also lacks LTE connectivity.
The freshly announced HTC DROID DNA is arguably the biggest threat not only to the LG Optimus G, but also to every other smartphone on sale in the United States. The Taiwanese powerhouse sports the same internals as the Optimus G, but comes with an eye-popping full HD display, whose pixel density of 440ppi blows every competitor out of the water these days. The DROID DNA is also priced at $199.99 with a contract, so it is worth a hard consideration.
The HTC One X+ for AT&T is also a notable alternative to the Optimus G. Priced at $199.99, the device offers Android 4.1 Jelly Bean, 64GB of memory, and arguably better looks than the LG.
The Samsung Galaxy S III is also a worthy alternative to the LG Optimus G. While the US version of the device has to make do with two CPU cores less, it already offers Android 4.1 Jelly Bean (T-Mobile and Sprint for now), better camera, as well as a price tag as low as free these days. With over 30 million in people's hands worldwide, the Samsung flagship is worth considering.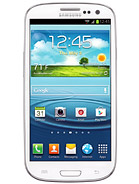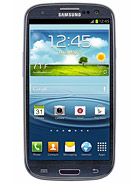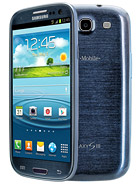 Samsung Galaxy S III I535 • Samsung Galaxy S III I747 • Samsung Galaxy S III T999
The Motorola DROID RAZR HD for Verizon Wireless is also in the hunt. The DROID offers a beefy 2500mAh battery, as well as an imminent Android 4.1 Jelly Bean update. Given Google's ownership of Motorola, the DROID is also a safe bet in terms of update support.
As you can see, the LG Optimus G has its work cut out for itself with such competition at hand. The good news for the Korean smartphone is that, for the first time in a long time, users won't have to make too big of a compromise if they go with an Optimus phone. An Android 4.1 Jelly Bean update in the immediate future, coupled with a proper marketing budget will further elevate the chance for commercial success which the duo of handsets deserves.
I have lg e970 ....When I call on Skype it stops and come to main screen Can I use Skype on this cellphone Anyone help me !
I've had the LG Optimus LS-970 for 9 months,till about 2 weks ago I loved it,my husband has an i-phone,& he is always stealing mine to browse the web.Says mine is better than his. Heres my problem,itwon't hold a charge,takes 8-10 hours to charge....
To the person complaining about having to take the phone back after a week, did you buy a phone case with a magnet? The same thing happend to my phone after 4 days of buying it i brought a phone case with a magnet thinking nothing of it but after a f...