LG plans to release a high-end smartphone above the G-series
04 March, 2015
LG had all but confirmed in advance, that it won't be unveiling the G4 at MWC and indeed, we didn't get to see the next-gen flagship in Barcelona. Instead, the company showed us four smartphones spanning the entire midrange, as well as the LG Watch Urbane and Urbane LTE.
That should in no way lead you to believe the South Korean corporation isn't working on a sequel and LG Electronics mobile chief Cho Juno was quick to shed some light on the company's plans.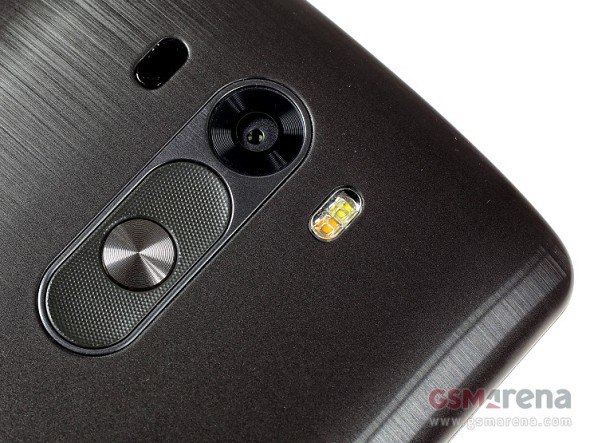 For starters, as previously reported, an in-house chipset is in the works, with LG seeking to declare independence from Qualcomm in the years to come. While it's unlikely to be ready to actually make it to the G4, LG intends to implement it in future smartphones.
Additionally, the LG G4 will be running an updated version of the company's UX Android skin. In its 4.0 iteration it will bring a major redesign and offer marked improvements in user experience, Juno was keen to point out. The UX 4.0 will be treated to its own dedicated launch, which will take place before the unveiling of the smartphone.
Speaking of, the LG G4 is expected to see the light of day some time in April. LG wanted to distance itself from the craze of MWC and hold its own press event, with all of the attention focused on the G4. The new top-tier smartphone will bring improvements in build quality, where polycarbonate is said to be replaced by a metal-mixtured body.
Even so, the G4 is going to lose its flagship status in the second half of this year, when the company plans to release an even higher-spec'd top-end smartphone. Industry pundits speculate the new model will command a 10% premium over the G4, for an end-user price of around 1M KRW ($900+). Little else was revealed about the said device, though.
It's shaping up to be an eventful year for LG, one that will see the company try to catch up with arch-rivals Samsung and Apple, while in the meantime attempt to regain the third place in number of smartphones shipped, a position Xiaomi snatched last year.
Related
Was a Samsung boy till the g2,he'll I even gave HTC a try,thunderbolt and HTC 0me my,but I like LG for trying some different things,the back button,I like them right off the bat,g2 was slippery but a case solve that,now the g3,I love it,a few tweaks,...
The lg g3 navigation bottons can easily be shrinked in size using lg g3 tweaks..with this app there are tones of tweaks including changing tracks with the back bottons.son no need to turn on the screen just to skip a song.
LG please release the next black label series. the last black label release is the black label 40 BL40.
Popular articles
Popular devices