LG V30 is now $300 cheaper at Verizon
Vlad, 11 December 2017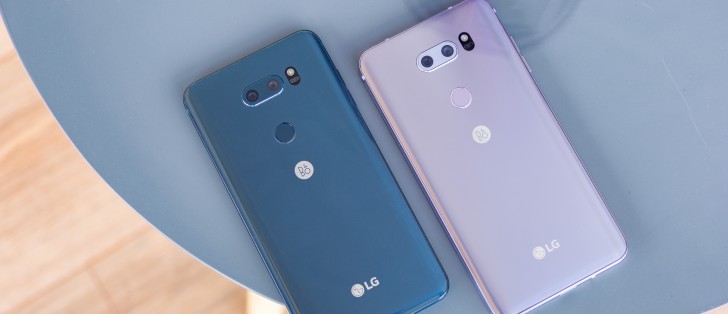 Verizon is feeling generous this week, and hence it's offering to save you a cool $300 when you purchase an LG V30. Previously going for $840 full price at the carrier, you can now have one for a mere $540. That's a great deal, but there are a couple of caveats as always.
First off, note that this promo is only going to be valid until December 13 - that's this coming Wednesday, so you don't have a lot of time to make up your mind whether to take advantage of it or not.
Second, keep in mind that you are have to grab the phone using Verizon's 24-month installment plan. That's because the price reduction is applied in the form of bill credits - so instead of the normal $35, your monthly payment will be just $22.50. There are thankfully no trade-ins required, or any other shenanigans really. To make the deal even sweeter, the carrier is cutting 50% off the price of a wireless charger.
Related
At kleast i know how a pretty phone looks. Definitely not as V30 which looks like allien. Old Nokia 3310 were looking 1000000 times better.
Oh Internet, you so dumb.
Man you are so funny. If V30 is pretty then i think you should visit a doctor.
Popular articles
Popular devices